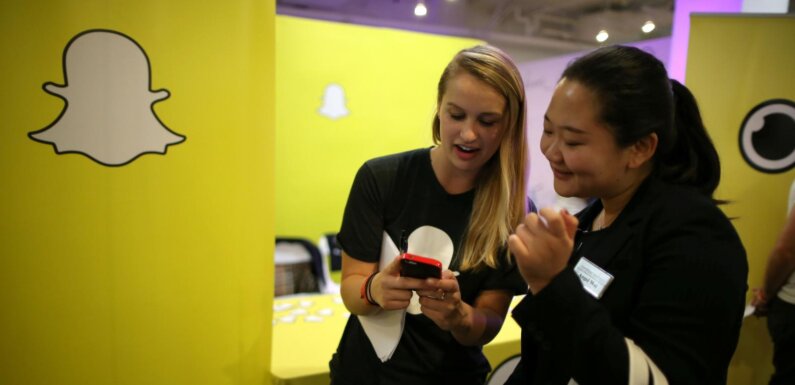 Social media platforms are booming in the marketing strategies of every businessman. Most of the marketers agree that Snapchat is helpful in conversions.
Have you ever tried Snapchat Marketing?
The benefits of Snapchat in content marketing strategies are unbelievable and it helps to make businesses successful from campaigns.
However, Snapchat is a different app from other social media platforms. So marketers feel that they are unsure about the real working strategy and concepts.
Still, many business people don't have the proper knowledge to use Snapchat for their businesses.
How to use Snapchat? To answer this question, I will share what type of content you should create to connect with your audience. The content marketing strategies, best practices and features of Snapchat are explained in this blog in-depth.
If you're a marketer trying to reach your business beyond your dream, Snapchat is the golden ticket for you. This simple photo-sharing app is playing a huge role in content marketing.
At this point, you will be excited to know how to utilize Snapchat and reach out to millions of audiences by using it in your content marketing strategy.
keep reading and master the platform. Let's get started!
Why should I use Snapchat marketing?
Snapchat is getting added to the list of every marketer worldwide. Some business professionals find that they are already using many platforms and apps, so they feel hesitant to add one more.
To all this chaos and confusion whether or not to use Snapchat in business marketing strategies. It's always a better option to include many new sites that can reach out to a new target audience to your business.
Snapchat is helping many businesses to reach out to their target audience all around the world.
Here are the statistics that show the potential marketing strategies of Snapchat: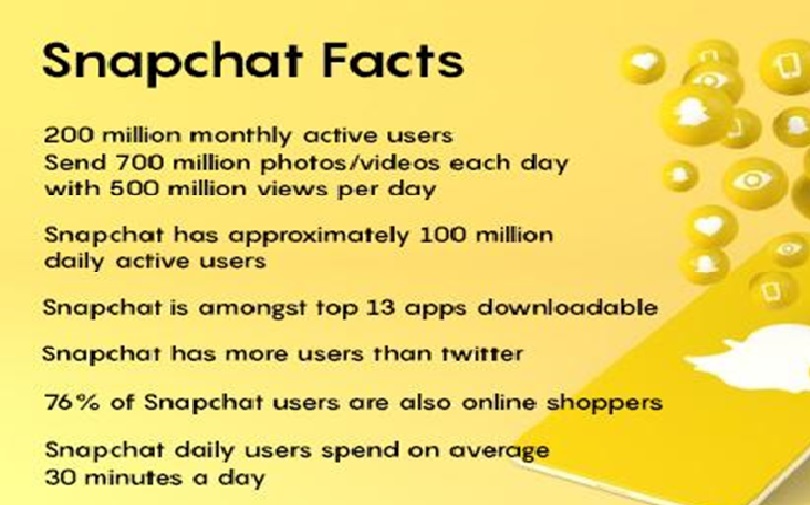 Features Available on Snapchat
Let's look deep into the features of Snapchat and the ways you can use the app for marketing your brand.
Sponsored AR lenses
Snapchat's artificial reality (AR) lenses give digital experience to users with animation and graphics content.
AR supports real-life images, you can attract more audiences to your brand using these AR effects in your images.
The AR lenses can take your brand marketing strategies effectively, as 75% of users engage with AR daily. Consider creating sponsored lenses in your Snapchat marketing and it's a free software.
In 2020 Mountain Dew, Doritos, and Pepsi added (sponsored AR lens) for their brand. This lens was part of their TV Ad commercials that reached millions of audiences.
For example, Lens studio offers a lens for brands and contents for free of cost. Take advantage of this, Snapchatters will love to interact with your brand and it boosts your brand recognition.
Snaps in 3D
Snapchat launched this 3D feature last year, when users wiggle the mobile phone they could experience this 3D effect.
This feature makes your snap lively and interesting for users in visual dimensions. You can add 3D features in your Marketing strategies including brand promotions and information to reach the audience in live mode.
Snapchat released Chat 2.0, which features to send private messages to specific users. You can use this feature in business to target a specific audience.
Change view time
These manual view time adjustments allow you to optimize the long view period. To increase more engagement you can allow the audience to view images more than the actual 10 seconds view time.
Snapchat sharing Options:
Snaps and videos
You can share your images using camera options or upload photos from the gallery to your followers. You can also share videos of 10 seconds long and also edit your videos in the app with the best quality.
Snaps will be on the left side of your screen. This option works to share images or videos privately to the user. You can allow them to view and control sharing options for a given time. Once the time gets over, the images will expire automatically.
Stories
Snapchat story allows you to share images or videos in sequential order with someone for 24hours and users can view it multiple times. This is a brand new feature that Snapchat offers for its users.
Now you will think in what way Snapchat is different from other social platforms like Instagram and Facebook that allow photo or video sharing. Snapchat allows its users to share their day or thoughts via images or videos in sequential order and that's how it's different from other apps.
Celebrities and brands use their Snapchat name or Snapchat code to post their stories. This feature allows them to reach millions of fans or followers.
The popular brands choose Snapchat for this reason, as they can post stories in sequential order and create a compilation of information for users. The users can view the snap for 24 hours.
If you are a marketer make use of this storyline for promoting your business and reach your target audience with more attractive snaps.
5 Best Content Marketing strategies on Snapchat
To boost up user engagement and your business sales, you can use the end number of tactics in marketing. If you are a particular brand and want to target a specific audience for your business, then you should follow a marketing strategy.
Snapchat campaigns can help you and your brand to reach your target audience and helps to increase conversions.
Here are those 5 best strategies:
Create urgency
Create the curiosity or urgency for users to take action from your Snapchat campaigns.
This urgency can help any kind of business to grow by handling the user's sense of mind.
You have to invite followers to take up action which is a success factor for any marketing campaigns.
For example, "grab 60% offer today or never", this content will create a sensation and motivate users to shop or buy the product immediately for this special offer.
You can create such snaps with special discounts, offers, or season flash sales. Even when you launch a new product or feature, create sensational snaps and share it with users by motivating them to take action and these tactics will improve your user engagement.
Test content in private messages
If you are using Snapchat marketing for the first time, try testing it by sending private snaps to users and see how your marketing strategy is working.
You can monitor user engagement within a small group of users before sharing it as stories to the public (mass number of the audience). And you can curate content marketing strategies by measuring it in small groups.
Fit your content into the platform.
I agree Facebook and Instagram like apps were more transparent to their users and Snapchat also is being transparent with an upgrade than other platforms.
However, Snapchat images are not so filtered, edited or so unnatural like other social media platforms.
You can share images from your mobile camera itself and edit if you wish or just be real as you needed. This natural fun way adds more transparency to the users and millennials like these casual Snapchat images more.
All you gotta do is focus on your brand features and goals that you need to showcase to your audience. Leave the rest without much burden.
Use both videos and images.
Snapchat allows you to share images and videos, so take advantage of it by creating the best content. Keep your users alive and always post interesting stuff to increase sales.
Snapchat videos (10 seconds master blaster) can be less but not when you know the statistics that 8 billion views it receives.
Tell a story
Snaps will be chronological and users will be able to view images or videos in order. You can add multiple images or videos in stories that create interest among users and you will know how to be brief with your content marketing strategies.
Do I Need to Measure Snapchat Engagement?
You have to track user metrics and campaigns strictly, not only in Snapchat but for any social media platforms. This will help you to evaluate your marketing strategies and campaigns.
Snaplytics are the key source that allows us to track every information accurately. It measures user engagement and audience information. This analysis and tracking will help you to create relevant content for the target audience and in creating campaigns.
How to Create Snapchat Sponsored Geofilters?
Snapchat Geofilters as the name suggests is a location filter that you can use to reach a nearby audience. This feature is helpful for both users and businesses to build brand awareness.
You can use this tool for special offers, launching products, conferences and grand openings, etc to generate users.
I suggest you concentrate more on local audience preference and interest that will build your brand instantly.
There are two types of Geofilters in general, Community Geofilters and On-demand Geofilters.
The community Geofilters is free and anyone can access it using it (that doesn't include logos or trademark).
The on-demand Geofilters are very helpful for businesses or users to reach a particular location audience by using logos and trademarks (you have to purchase this).
Final Takeaway
"A self-destructing photo app that forces the consumers to give interest."
Just wrapping up for you, if you are already using Facebook or Instagram for marketing campaigns and planning to get Snapchat. Then go ahead try out Snapchat, it's worth your time and effort.
Consider your target audience and ensure that they are using this platform, If yes grab your Snapchat account today.
Your target audience will view your brand or feeds definitely and you can create brand awareness 100% with Snapchat.
Happy Snaps sharing! Thanks for reading.