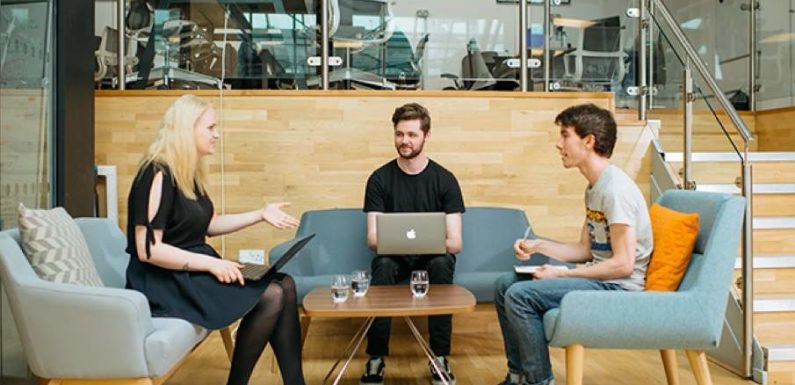 Do you think a business can survive without its customers'? No? Businesses cannot exist without customers'. They need customers' to make money and profit. However, from the business perspective, customers' are divided into the three main categories: One-time purchase customers', returning customers', and repeat customers'. One-time purchase and returning customers' are important for businesses to survive and earn money.
Yet, repeat customers' are crucial for businesses of all sizes to earn profitable revenue. These are the customers' who are happy and satisfied with your brand. They can act as brand advocates, create word of mouth advertisement, write a great positive review on social media sites, bring new customers' to your business, recommend your business products and/or services to a group of friends and family members, helps to build a successful brand name in the market, and allow your business to continuously earn a profitable revenue.
But, how do you make your customers' happy and satisfied? Are you putting any extra efforts to satisfy your customers'? Do you offer any personalized customer experiences and special discount coupons to attract repeat purchases from your customers'? Yes? Are you offering but still finding it difficult to build a trustable customer relationship? Then, are there any strategies to build healthy customer relationships as well as make your customers' happy, satisfied, and loyal to your brand?
Yes! You can build profitable customer relationships as well as make your customers' happy and satisfied through excellent customer service. Customer service plays a pivotal role in building the trust, loyalty, as well as creating a positive attitude about your brand in customers' minds, increase the sales numbers, obtain the valuable customer feedback, boost your customer retention rate, and create positive customer experiences.
Is your company utilizing any advanced technologies and tools to offer better customer services? No? Then it's time to implement the solutions of CRM software in your customer support department. Leverage the tools of the CRM software to boost your customer service and nurture meaningful customer relationships.
The CRM system, which is implemented in customer service department, will help businesses to provide personalized customer experiences, and address customers' by their names, as the complete customer information automatically gets stored in a unified and centralized CRM database. It can also help you to resolve the customer issues and complaints quickly, build efficiency in customer communications and reduce costs.
Here are a few more note-worthy benefits about why your business should integrate CRM software with customer service:
1. Learn a Valuable Lesson
The CRM solution enables businesses to maintain and manage the entire record of customer complaints, issues, and concerns received by your company. You can turn those customer complaints into valuable learning opportunities for your business. By effectively tracking the customer complaints, you can analyze the pain points involved in your business and keep a focused approach on weaker sections of your business.
2. Gain Valuable Customer Feedback
Customer feedback is considered as the most valuable aspect for businesses of all sizes to gain deeper insights about the product quality and the pain points involved in the usage of company products and/or services from the customer's perspective.
But, how can businesses obtain customer feedback? They can design and send customer feedback surveys to your existing customers', or by using the CRM software, you can individually call or send an email to your customers' regarding the latest company products.
Businesses can effectively utilize the integrated solutions of CRM software with a survey for efficiently designing and sending the customer feedback surveys, as well as obtaining the customer survey results in real time.
3. Build Efficiency in Customer Support Services
Is the tedious data entry work killing your work productivity? Then, use CRM software to eliminate the time-consuming data entry work in addition to improving the data organization, thus enabling a reduction in costs. The streamlined customer data organization enables businesses to build efficiency in customer service interactions, quickly answer the queries asked by your customers', and resolve customer complaints and concerns quickly.
It enables businesses to streamline customer communications, make customer interactions more effective, and increase customer satisfaction levels as well as customer retention rates.
Did your business ever implement CRM software in customer service? Use CRM solutions in your customer service today for enhanced customer engagement, increased business productivity, and to create the personalized and long-lasting connections with your valuable customers'.
Additionally, the CRM system allows businesses to provide knowledge management portals to access help guides, FAQ's, case studies, and troubleshooting articles. Instead of calling the customer service agents every time, this assistance will enable your customers' to clear their doubts on the usage of the latest business products and/or services.
Next steps: Selecting a CRM System
Convinced of the benefits a CRM systems offers? The next steps are to compare and select available CRM software. You can do this by browsing solutions through software comparison websites, such as 
Technology Evaluation Centers (TEC)
. They often include customer reviews, top feature lists, top vendors, and typical pricing options which help to make an informed decision.