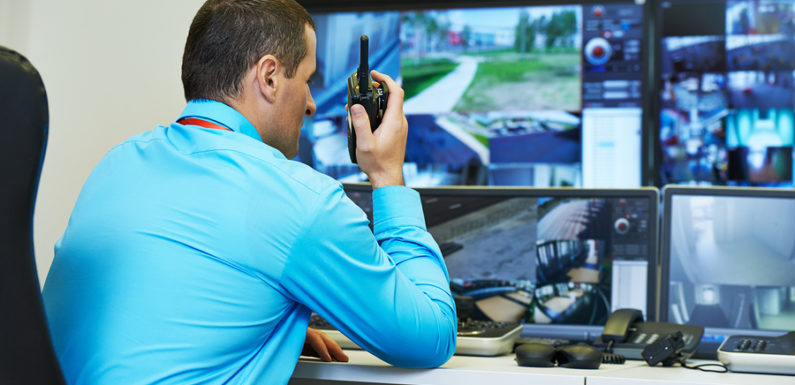 Today world is progressing very fast.  The latest technologies used in day to day life has increased a lot. Usually, when something is happening, it requires being monitored manually. But how is it possible for you to monitor all the systems as latest technologies control almost 80% of your appliances.  Each system needs a special attention else any damage will ruin everything.
To manage all these things in your presence, well you are to handle it well.  But in case of your absence?  This is where your surveillance systems help you.  They can be referred as video cameras installed to observe or monitor a certain area.  This proves to be very helpful because even in your absence your belongings are safe.  Now technology used is that you can monitor your belongings which are located in far off distances right from your smartphones or you can install required applications to view it from your desktop or laptop.
So, you get two benefits by installing a surveillance system at your end.  They are – you can monitor your belongings and secondly, take necessary action as soon as it is required.
Do you have any doubt about surveillance system?
You may have a doubt regarding why do you need surveillance system when hiring security personnel is affordable?  Well, to be frank not all can hire security personnel until and unless you are wealthy or the property is related to a firm or company.  Well, the answer to this query is that security guard can be monitored outside the property premises and not inside until and unless he is being authorized to. The cost incurred on surveillance systems is comparatively less than appointing one security guard to monitor your property.
However, you have an option of installing security camera systems in your property which can be installed in the security guard's room.  So, now the security guard can monitor the property inside also when you are not around.  This solves your problem of insecurity.
These security camera systems can be installed in any place where there is a requirement of comprehensive monitoring.  For instance, we find them being used by traffic police.
Having so much of importance surveillance systems are used by government offices to collect information which is used to prevent crime or investigate the crime such as robbery or kidnapping or murder etc.  However, these surveillance systems can be viewed only on prior permission from the authorized person.
There are some more reasons for you to choose a surveillance system, namely:
When you want your house to be safe from thieves. Theft is a most common feature to be seen nowadays.  Sometimes, the security guard himself will give information about the house to the thieves and later will share the stolen things.  So always beware of such things.  Even though you have hired a security guard, sometimes, you yourself should monitor the things to safeguard your family and their surroundings.
In case you have left your children along with your maid, this situation definitely requires good monitoring. Children are very valuable, and if you don't take care of them properly, you never know when what will happen with kids.  Just feeding them and leaving them is not okay.
Especially, when your maid is feeding them food, you should monitor from your camera what she is feeding.  Life does not give you a second chance, especially with kids.  So, do take care of your kids by using the surveillance systems at a proper time and in a proper way.
In case you are running a business, then you need to monitor your staff, visitors and at the same time keep track of inventory. Your staff may waste their time in unnecessary discussion, and their productivity is lost.  Secondly, when you monitor them, you will have guaranteed that your employees are working fine and at the same time, even your employees will work more efficiently knowing that they are being watched.
When you are aware that such and such visitors have come, you can be well prepared how to handle them.  Thirdly, inventory is very costly nowadays.  So, to keep track of things, you will have to monitor the surveillance systems, because they are easy and manageable.
Normally there are many types of security cameras.  But each one of them has separate importance. Let us now learn some types of security cameras which can be installed.
Day and Night Camera:
This camera can be used with both the day and night lighting conditions.
Indoor and outdoor cameras:
Indoor cameras are those which can be installed inside the building premises while outdoor cameras are installed outside the building premises. Any suitable camera which can record images even at low light is suitable for the indoor camera.  But when you are choosing outdoor cameras, you should think about the area you want your camera to cover.
So, the distance factor affects the choice of purchase of outdoor cameras.  Apart from a distance, the size of the lens also effects.  Experts suggest taking smaller lens when compared to the bigger lens in case you want to wide snap of the scene.  But if you the image to tell you in detail, then a small lens will be helpful.
Box type camera:
This camera looks like a box.  Normally these are used either inside or outside the buildings.  It has a facility of changing lens options.
Wireless IP security cameras are the latest cameras used in surveillance systems:
These are WIFI enabled and can be installed easily. They are so efficient that they provide instant alerts in case of intruders and works in conditions where there is low light. The clear images it provides makes it special.
Now surveillance systems are costlier, but these are one-time investments.  One more benefit is that you can record day to day events on these cameras.
No matter what type of security alarms or devices are installed at your residence, they can only provide you information.  It is you who is going to act on that information.