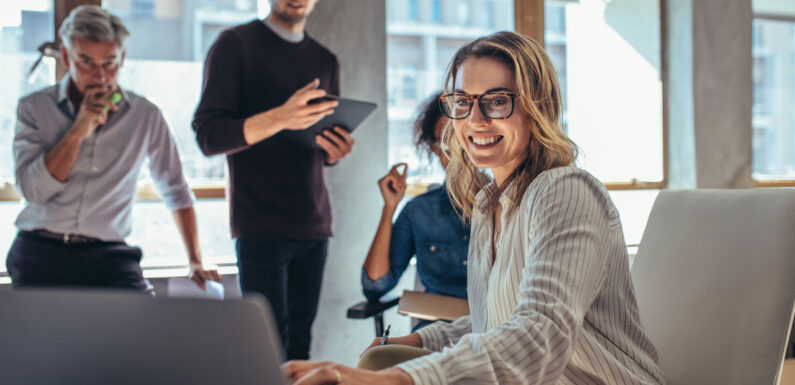 Content marketing trends change from time to time. Marketers need to keep up with these trends to provide consumers with what they want.
Content marketing enables you to build an active audience across various digital platforms. These are customers that will actively interact with your brand.
Having the right audience makes it easier for you to increase conversions. It also helps you increase sales and generate leads.
What Causes Content Marketing Trends to Keep Changing?
Trends in content marketing will keep evolving to match the demands of consumers. For example, more consumers who belong to an older age group might have started embracing social media like Facebook.
They are now using such social media platforms to buy products. This means your content marketing strategy also needs to change to cater to these customers.
Another change can be as a result of the advancement of technology. For example, an increase in the number of consumers purchasing goods and services using mobile apps.
This means marketers should pay more attention to producing mobile-friendly content and using current technology. These are changes you need to include in your marketing strategy.
A digital marketing agency like Joy technologies is committed to using current content marketing trends. This will provide digital marketing solutions through innovation that helps transform business ideas into reality. The following are content marketing trends you need to look out for in 2021 and beyond.
1. Building a Community
Many businesses offer similar products and services to consumers. It can be difficult for customers to notice your brand in a crowded space. 
The best way to get the right people to see and interact with your brand is to build a community. A community creates a sense of belonging for your audience.
It also provides a platform for you to engage with your customers. When you continuously share useful content with your audience, you build trust and brand loyalty.
2. Repurpose Content
Repurposing content is a way of increasing conversions. Brands use this strategy to create valuable content across multiple channels.
It is a digital marketing strategy that provides a seamless experience for your audience. Businesses are able to grow their community and build their brand through this strategy.
When repurposing content, users should have an uninterrupted experience. Your content on various media like webinars, podcasts, videos, and blog posts should be continuous.
The media may be different, but the theme of your message should be the same. They should be related content that helps users connect with your message and trust your brand. Here is how each medium can serve your audience.
A. Podcasts
People choose different types of media for various reasons. That is why providing the same content in other forms will be beneficial for your audience.
For example, some consumers might prefer a simple but convenient way to listen to your content. They can choose podcasts and even participate in conversations.
Businesses can transform blog posts into a podcast to cater for the needs of these people. The idea is to convert valuable content into formats that are accessible to more people.
B. Webinars
Businesses can conduct online seminars using webinars. It is a good platform for sharing expertise and building your reputation.
You can repurpose a blog post into a webinar when you want your audience to gain live access to your brand. This way, you will strengthen the presence of your business.
3. Produce Content for a Specific Niche
Recently businesses are focusing more on producing content for a specific niche. This helps bring people with the same interests together. These people will see you as a reliable source of information in your industry.
Valuable content has specific keywords that users search for. These long-tail keywords help to make your content visible online.
Digital marketing specialists understand how to find long-tail keywords using various SEO tools. These SEO digital marketing strategies help to bring organic traffic to your website. SEO will continue to trend as it allows brand visibility that increases sales.
4. Artificial Intelligence in Content Creation
Artificial intelligence in content creation is gaining popularity. Marketers can use tools like Contentyze to create summaries using data.
They can also create captions and even blog posts. Such technology trends show signs of continuing in 2021 and in the years to come.
5. Create a Diverse Content Marketing Team
Brands that are successful in content marketing not only write blog posts. They do media publishing as well. The process of media publishing requires a strong team with a diverse skill set. 
Such teams should include a video production specialist, graphic designer, strategy development specialist, and SEO specialists. This team will work together to ensure you produce quality content that users enjoy engaging with.
Quality content will keep visitors longer on your website. The audience will like, comment, and share your content. This will help increase traffic to your website. SEO is a trend that will continue.
6. Share Stories
Stories are becoming more popular with time. People on social media, for example, Facebook, like to read interesting stories.
They can search stories using their smartphones and share them with friends. Other digital marketing platforms that make creating stories popular are Google stories and Google Web stories.
Such platforms can make telling your company's story easier. Telling engaging stories about your brand increases your chances of reaching more customers. Brands can share their stories in different forms, including videos, texts, and photos.
7. Featured Experts
People trust expert opinions. Including comments from experts in your blog post about a specific topic will make your content more credible to your audience.
It also adds value to the reader and can encourage them to take action. This leads to more sales of your products or services. Including expert opinion in your content also builds brand loyalty.
8. Personalize Content
Content personalization is a trend that marketers should look out for to increase sales. When you personalize your content, you tailor your information based on a customer's preference or profile.
A customer that visits your website has a specific need. That customer hopes to find a solution to the problem, and your information should be helpful to individual customers.
Personalized content will address each customer's need. This is a more effective strategy than using the same information for all customers.
Key Takeaway
These are the content marketing solutions that will continue to trend over time. It is essential to consider adding these trends to your marketing strategy.
This will help you provide helpful content to your audience. It is the right way to build trust and position yourself as an authority in your area of expertise. Doing this will enable you to grow your audience, boost your sales and keep you ahead of the competition.