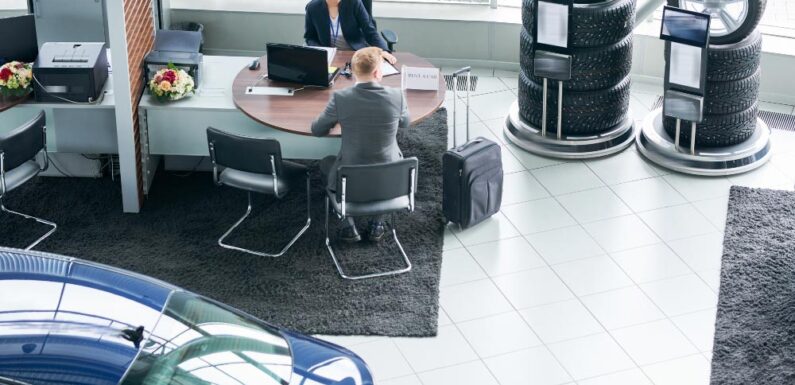 Trying to find the right company fleet for an SMB is not just about finding a car that will get you from A to B. It's also about meeting all your business needs, such as making deliveries or taking client meetings. The point is that there are many things you'll need to consider when it comes to finding the perfect fleet for your business. Consider the following factors to help you make an informed decision.
What is the cost of shipping?
Car shipping cost is somewhat subjective, so it is not easy to assess what you'll need to spend. However, certain factors could increase or decrease the cost of shipping.
1. How large is your shipment?
The size of the shipment will affect the weight and, by extension, the costliness. A small five lb. package from one place to another will be cheaper than a ten lb. package from one place to another. The same concept can be scaled up to vehicle shipping as well.
2. How far away do you want your shipment delivered?
Choose a nearby location that offers a lower rate for a similar service to save on shipping costs.
3. What type of shipping do you require?
There are many methods for getting your item from point A to B, and each has its price. For instance, you might find it more affordable to ship your vehicle via boat or by truck rather than by plane.
4. Are there any delivery requirements?
Maybe the person who receives the vehicle needs expedited delivery or perhaps the value of the vehicle is very substantial, requiring additional property damage insurance. Such expectations can accrue additional costs when considering shipping options.
What are your business needs?
First, you have to determine your business needs. It will allow you to figure out what type of company fleet vehicle you need.
For example, do you have a person in your office who makes deliveries? In this case, a van or a truck will be a suitable option, or perhaps you're looking for something small, like an economy car for better fuel efficiency. For higher-end businesses, you may require something with luxury features to make a good impression when picking up clients from the airport. These are all factors to consider when purchasing a company fleet vehicle.
How much do you want to spend?
As a business owner, it's important to remember that the size of your fleet should never take priority over how much money you're spending. The best way to enhance your business is through consistent growth and expansion.
This means creating a plan that makes sense for both the short-term and long-term needs of your company. Think about what you can afford in terms of price, then add additional features that will further distinguish your cars from the competition.
What kind of car(s) do you plan on buying/renting?
The type of vehicle(s) you choose can significantly impact how productive your employees are in this role. For example, if you need luxury transportation for customers, buy or rent the newest and fanciest cars available. Tour employees will be working to impress when they arrive in a shiny new, luxurious model with tinted windows and leather seats.
What kind of car will work for your company's image?
When deciding on the type of vehicle to buy or rent, it's important to consider the overall look you're going for in terms of physical appearance and branding. For example, if you own a luxury clothing store targeted at higher income audiences, make sure your business vehicles are all clean, shiny, and well-kept.
If you own a service-based company that deals with fixing things at home or providing support for kitchen appliances/tools, you'll want something with sturdy wheels that can withstand any terrain.
When choosing the vehicle(s) for your new fleet, it's important to base all your considerations on what will help benefit your business most in terms of efficiency and image – not just what is popular or at the top of its class.
What kind of car is needed for a particular job?
The cars you need should be fit to your specific purpose. If you are using the cars as a recreational place, i.e., going on special company outings, choose an appropriate car type for that event or occasion.
The type of car that fits your needs will depend on where you want to take the car and how many people it needs to accommodate. This is why there should be various types of cars in your fleet depending on what activities you plan on doing with them.
When choosing the vehicle(s) for your new fleet, it's important to base all considerations on what will help benefit your business most in terms of efficiency and image – not just what is popular or at the top of its class. The quality of care you want to purchase should depend on how frequently you plan on using it and where you'll be driving.