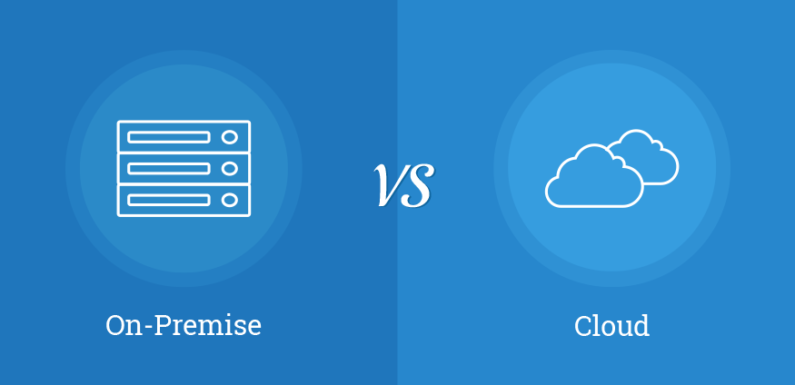 To survive in the call center industry, you need to have clear concepts of call center technologies and which one to pick for your call center. Setting up a new call center or picking up a system for already established one? To provide exceptional customer service require you to pick up the best contact center technology 2018 among the rest. Another reason for this is to retain your existing customers while making new ones as well. it is critically important to go through all your options and picking up a best according to your call center requirements and of course focusing on automation as well!
In the old days, call centers don't have much choice to do so and reasonably choices are limited. However, with the growing competition and automation taking over every industry, you can now choose a call center technology which is not only beneficial for controlling costs, in fact, to simplify your processes and actions as well. With cloud-based and on-premise choices, pick up a one after going through this post.
Here are the key differences and benefits of both the call center technologies. Choose which one is beneficial for you in 2018 & beyond:
Brief introduction to cloud-based VS on-premise
On-premise call center technology
This configuration is the older one. A concept of running all functions, hardware, software and all the other operations at your own end! If you are running this form of a call center, you may have a separate team to take care of all these elements. Traditionally, only this type of call center is seen and installation and maintenance are taken care of your own team. Overall the system is often old or not updated with the latest technology!
Cloud call center software or cloud-based call center
This is the newer or latest trend in the call center industry. All form of customer communications and other fundamental actions is taken care of cloud call center software. In simple words, a call center is simply outsourcing the system of operations and software &hardware to another enterprise.
As cloud-based call center software is online, it is accessible to call center at every location with only the requirement for internet connection. Usually, the service provider is equipped with the latest technology and have all form of experienced persons in the team to handle your enquire and solve them 24/7.
Call center technology trends in 2018 and which call center technology is better?
Installation and set-up
Let's start with the initiation. Setting up a call center or looking for software for it?
On-premise: Setting up the on-premise call center is the time-consuming process. Do I forget to mention costly? Let's take it another way, once a location is chosen, there are lots of other things to take care of! Planning the hardware and software is not an easy task. Moreover, license and other things do require a long-term planning and choosing the dialers and other basic technologies do require time. It does not matter of hours, it requires you to think in advance!
Cloud-based:  Setting up a cloud-based technology is as simple as a single click. Once you have chosen an enterprise for your call center, you can simply start functioning in your call center! With some of the basic requirements met, you are able to run your call center instantly and anywhere. Your service provider has all the hardware, software and other requirements installed at their end and you are using them!
Operational costs
On-premise: companies usually have a budget when setting up or running their call center. Exceeding the budget may results in disturbing main operations, while lack of cost means compromise over quality! Both of these aspects are trouble for the call center. With the on-premises call center technology, operational costs are higher.
Updating your call center software need additional amount; do you have it? if your customers need assistance 24/7, you may need to hire more call center agents, can you afford them? Of course, there is fluctuation in costs.
Cloud-based: as for operational costs, with cloud-based call center technology, they are lower! Choosing a right enterprise means, you are giving a small portion of your income to an outside buddy and he is taking care of all the operational costs and beyond for your call center.
Either updating the dialers or if there is need to hire extra call center agents, these enterprises are going to charge you for it; in fact, it is at their end. You are just requiring to pay them monthly as agreed upon in the agreement!
Reliability
On-premise: relying on call center technology which is not fully upgraded may result in compromise over the call quality and losing your loyal customers. Moreover, with quick advancements in technology, you need a reliable system in your call center which is providing almost every kind of features your customers are looking for!
With the on-premise call center, if your any of the system is not working to its full strength, you may remain unavailable to your potential customers. Any shaky calls or if you are out of balance in the dialer, reliability is usually compromised!
Cloud-based- expect high-quality calls an excellent system with cloud-based call center technology. This is because you need to just take care of the internet connection while all the leftover is taken care by professionals.
With the cloud-based call center software like Coztel, there is no need to worry about any of the aspects like shaky calls, long call waiting times or any problem in software or hardware system. These enterprises keep updating their systems for betterment and to provide exceptional customer services, which are appreciated by your call center always!
Ownership Costs
On-premise: thinking of setting up a small on-premise call center, however, you do require a big capital amount. if you are thinking of a bigger call center, you must be strong enough to block your bigger investment amount.
Setting up a call center from scratch requires capital amount. Once a location is chosen taking care of rest and getting suitable technology is not easier. Moreover your choice for outbound, inbound or blended call center makes a difference as well.
Cloud-based: no need to worry about the big capital or investments costs, if you are going for this one! This is because you are just required to take care of the internet connection while the rest is taken care by your service provider. It is smart to choose this form of call center technology if you are not ready to block your amounts!
Final words
Improving customer loyalty is easier with well-maintained call center technology. Traditionally on-premise call centers were the only choice, however, with growing expectations and challenges in the respected field, cloud-based call centers are smart choice to choose. The important part and your decision about picking the right call center technology also depend on your needs and objectives.