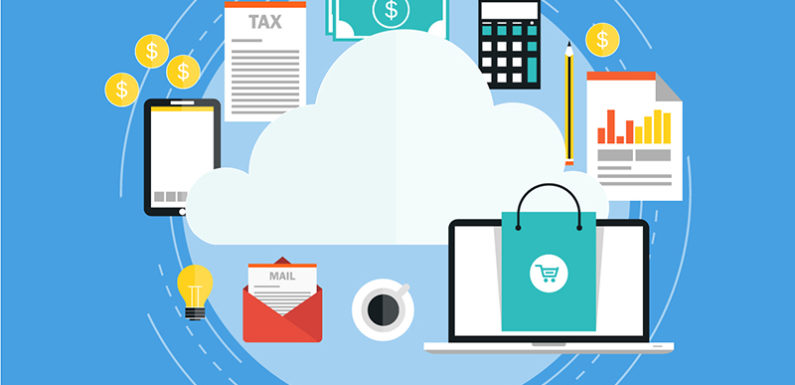 In recent years, the mobile application market has expanded to a great extent. Diverse sectors are utilizing mobile applications for different functions on the basis of the specific needs of each their unique environments.
There are applications that directly connect customers with the brand like Hokuapps and act as a 'window' into the company's products and services and there are also applications that are only used in the backend functioning of an enterprise.
Mobile applications are turning out to be useful business tools that help increase accountability (in the case of enterprise apps) and also give incredible personalized insights about the direct consumer base of the brand, among other things.
So, should you go for a native format for building your mobile app or opt for a more cutting-edge approach?
What is a Cloud Mobile Application?
Simply put, cloud mobile applications from Hokuapps are those that are accessed through web browsers on the phone. These apps are uploaded on servers and accessible to all three – Android, iOS and the Web! One of the prime advantages of cloud mobile applications is that if a company attempts to start a rapid application development process, a cloud mobile application is the fastest alternative to the native form of app development. And it also has a few added advantages-
Speed
On average, cloud mobile applications are not only faster in terms of time taken for app building but they have also proved to take less time in processes like updating and generating scalable insights. The company would end up saving a lot of time (and money) if it opts for the cloud mobile app strategy if they want to sustain their application in the long run and keep it viable in the long haul.
In terms of data storage too, cloud applications come out at the top as they have the option of instant data storage on the cloud and nothing has to be saved locally in the mobile device.
Multiple Platforms
The most prominent advantage of cloud mobile applications is the fact that they are accessible on multiple platforms. Usually, developers have to conduct the app building process twice if they pick a native app developing method which requires separate and strenuous processes for Android and iOS. Since cloud apps are accessed via web browsers, a lot of time and investment is saved! Cloud applications are hence turning out to be a boon, especially for SMEs and startups.
Insights
At the initial stage of rapid application development, testing is one of the most critical processes. Cloud applications give developers the option of being able to test their apps successful at each and every stage. Since these apps don't have to be installed on the customers' devices, they are naturally accessed by many more users as opposed to the apps that need installation.
Businesses rely heavily on insights and scalability is a crucial factor for the sustenance of any project. Cloud applications are a fantastic alternative to native apps as they are faster, more economical, versatile and give businesses important insights to decide their goals and targets appropriately.
At a time when the virtual space is shrinking and the speed and competition are increasing, cloud mobile applications are becoming increasingly popular. Building a cloud application may turn out to be a rather complex process but considering the advantages of the format, it is definitely a worthy path to follow.