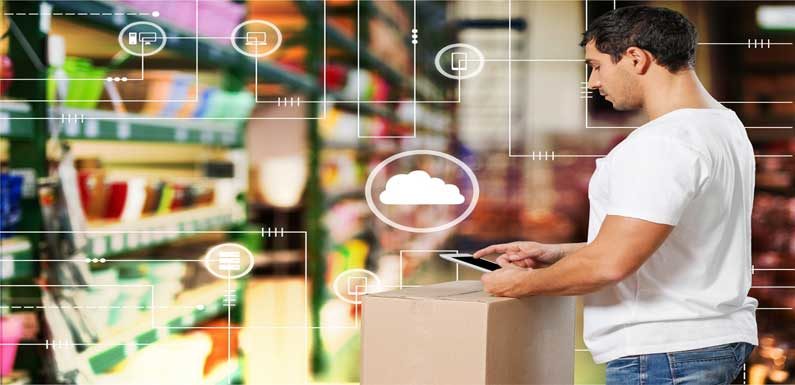 Many businesses have made a transition to public cloud configurations from self-hosted infrastructures. By migrating to the cloud, the existing physical infrastructure of businesses is continuously updated and maintained. Cloud computing is used in our day-to-day lives even if we don't realize it. Using an online service to write or edit documents, sending an email, watching movies, playing games or storing images and files, it is cloud computing behind the scenes that is making it all possible. In short, the cloud is quickly growing to be the new normal.
Want to enhance your knowledge about cloud platform? Then go through the Intellipaat Azure and AWS Course authored by experts. If you are familier with AWS & Azure then continue reading this blog post to get an idea of difference between the both.
But why are so many businesses migrating to the cloud? It is because cloud computing improves efficiency, helps increase cash flow and provides many other benefits like flexibility, security, competitiveness, etc. 
At present, there are two leading cloud platform providers that take up the majority of market share. In order to decide which cloud platform is the best, it is essential for one to have knowledge of the various leading cloud service providers. In this article, we will discuss the two leading cloud service providers – Azure and AWS. Let's begin with an overview of Azure and AWS, and later look into the factors for choosing either service.
What is AWS?
Amazon Web Services (AWS) is the most extensive and widely used cloud platform all around the world. It offers 165+ fully featured services from data centers globally. Millions of clients including the rapidly growing startups, biggest companies, and leading government firms trust AWS to facilitate their infrastructure, become agile and reduce costs. It was launched in 2006 and companies such as Adobe, Yelp, Netflix, Nokia, etc. use this service. It also allows long term data archiving and retrieval. Though this platform is very handy, there are few drawbacks. Below are the advantages and disadvantages of AWS. 
Advantages of AWS:
The storage can be increased or decreased based on the needs of the organization.

It enables you to select an operating system, programming language, database of your choice.

A wide and intense offering of services.

Strong partner ecosystem.

Trusted by high-profile customers.

The stability of transfer is high.

Information lost during storage and server transfer is low.

Better DevOps support.

Easier licensing process.

Robust support for analytics and BI.
Disadvantages of AWS:
AWS elastic load balancer is not furnished to manage the number of requests it receives. 

It is an unpopular storage option for industries like banking as AWS is a limited private cloud.

The number of services provided by AWS is confusing to people who don't know much about technology.

AWS has numerous services which makes the process of selection much difficult. 

Inconsistent and frail hybrid strategy
What is Azure?
Microsoft Azure is an ever-growing collection of cloud services which help an organization to meet their organizational challenges. It provides the freedom to develop, maintain and use applications on a large network with the help of various tools and frameworks. It was launched in the year 2010 and its major customers are companies like NBC, Pearson, Essar, etc. This platform too comes with its own merits and demerits. Below are a few.
Advantages of Azure: 
The ability for users and developers to build, maintain and deploy applications.

Completely scalable cloud computing platform which provides free access over various frameworks, languages, and tools.

Azure services can be delivered by the organization on its own with the help of the inbuilt tools like Azure stack offered by Azure.

Eminent knowledge of business requirements.

Simple one-click transfers in most of the cases.

Complete support for Microsoft legacy applications.
Disadvantages of Azure:
The services provided by Azure have glitches. In order to fix such bugs, additional money must be spent.

Customer service is not plain.

If the users want to save data in a particular location, the same must be specified to Microsoft as data is organized globally.

Azure has a single vendor strategy which leads to unnecessary risks to an organization. 

Though it is easy to put data into Azure, recovering that data can be an issue. If the costs are not researched beforehand, the hidden costs can increase exponentially.
Which cloud platform is better?
The main aspect in which AWS stands out and is better than Microsoft Azure is due to the wide variety of services provided by Amazon. These services blend 
AWS services integrate ideally with other services offered by Amazon, and the platform has been introduced long before Azure. Globally, Amazon Web Services has multiple servers but this might not be a significant concern for many organizations.
Microsoft Azure has expanded its business share in the past couple of years. The year-on-year increase in the revenues of Azure has been up to 98% whereas that of AWS has only been up to 45%. Comparing Azure and AWS is difficult as both companies launch new integrations, products, and pricing structures from time to time. 
Finally, the decision among the two platforms or the option to utilize both platforms will depend on the needs of the organization.