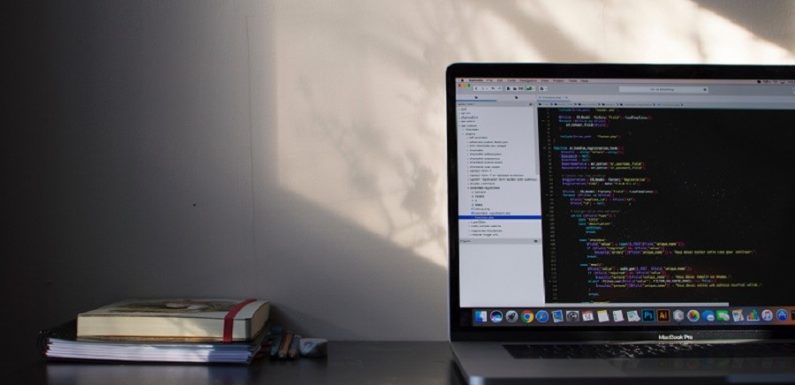 If you have planned to get an application for your business, then it becomes of prime importance that you are carrying out thorough research before jumping into any random firm. Apart from research, you even need to know what is currently going on in the market and what is suitable for your business needs. Whether it is a mobile app development or PHP development, you cannot go haywire selecting the first firm that you encounter.
The reason behind carrying out profound research is that there are a number of fraud companies that aim at your money rather than developing the perfect application crafted to your needs. And there lies no need to explain how important your business website or application is for you.
Talking precisely about PHP development services, your task will be a tad bit easier as here are a few questions that will surely help you to steer clear through the pool Offshore PHP Development Company.
Can you show me some of your work or applications that you have made?
This should be the first question to every company that is even in slightest of your consideration. As you can perfectly judge them by seeing their work and only then can you think of moving forward. There is a chance that you can see a similar application already developed by the company that matches your business needs and you can take a decision based on that.
Since when is the company providing PHP services?

You can judge a company on the basis of their experience too. As the older the company, the more knowledge of PHP development and trends they will possess. And their work area will also be huge to give you a sense of relief. Experience is not always the key factor to judge any PHP development service, but it holds an important place.
Please brief about your PHP development expertise or key skills relevant to my business needs?

Now PHP development is in itself a vast area and depending on your business needs you need to find the companies who provide that particular service. So always ask whether they can give justice to your requirements or not, otherwise, it will be a waste of money and a loss to your business as well.
What is the mode of communication?

This question holds importance as you cannot trust even the biggest of PHP development companies when it comes to feature specifications, real-time changes, and other requirements. You have to ask them specifically about the mode of communication to make sure that everything is there in the records in case you have to back-track.
Which are the tools and technologies that you use and will the software be upgraded with the latest PHP version?

It is not at all an issue if you are a layman or a technical person, but the key thing is that if you are getting an app developed then you have to know the basics. Before asking this question to the prospective company, you have to be aware of the current PHP development technologies relevant to your business needs.
Can you brief me about the process or methodology adopted by you for application development?

Each company has a different methodology or process and you have to choose the one that matches your business needs and your project development timeline. Before availing PHP Development services from any company, you have to ask them for the workflow to know how serious and dedicated they are.
Which PHP version are your developers using for providing PHP services?

If you are getting an application developed in PHP then you have to make sure that you get the latest version for the development of your application. And you have to ask this up front at the time of initial discussion stages. Another reason for this question is that there are certain features available in certain versions of PHP and you have to choose depending on your requirement.
How often can I see the progress of my project?

As a client and owner of the website, it is your right to view the progress of the website at regular intervals and you have to ask for it upfront. If you think that the time provided by the company has large intervals then you need to put your point through and ask them to make it more frequent.
Who will be the point of contact after the inception of the project?

There are many PHP development companies who connect you directly with the developers and then it is a tough task for you to explain exactly what you want. So you have to ask beforehand who will be the point of contact, whether it will be an account manager, team lead, business analyst or any related person.
Will you provide the content for the PHP developed a website or you will outsource or that will be my concern?

Most of the companies provide PHP services that have content included in it. But being on a safer side you have to make it clear whether you are going to get the content ready application or not. If not, then whether you will be charged extra for the content or you have to hire an external content writer.
Do you have any theme, functionalities or style in your mind after going through my requirements?

If the company is really good and has techies with high caliber, then as soon as you put forward your requirements, they will have a plan ready in their minds for your PHP application. And this can be tested once you ask them this question. If they don't have any answer or an ambiguous one, then please say a big no to this company.
What will be my significance and virtue of my feedback in the PHP development process?

As you are the business owner, you know the ins and out of the vision, mission, and features, your feedback has to hold great importance. So, as soon as you are in discussion with the key persons, make this point clear with them.
Please brief me about the services included in my package?
Now that you have got almost all the desired details, you have to ask them about all the services that are included in your package or in your payment. Different companies have different policies for this. So, it is advisable to get a check on all the needed PHP services and add-on any if necessary.
Are post-deployment services a part of your policy?

Post-deployment services depend on the type of companies and type of PHP service that suits your business needs. If your application requires maintenance then you have to make that aspect clear at the time of inception of PHP development.
What will be the mode of payment and payment structure?
Last but not at all the least, the most important aspect without which your PHP service won't even start. Yes, payment. Ask them for the mode of payment and whether it will be one-time, in installments or post-deployment.
After your ambiguity says goodbye and your mind is clear about all the aspects, you will get that perfect firm who will tailor an application matching your business needs.