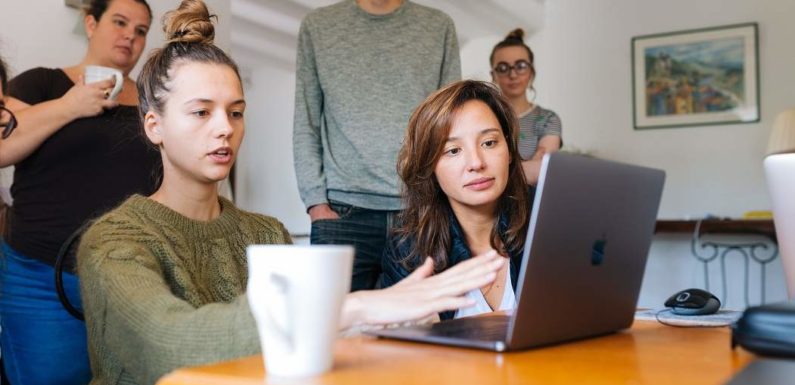 When it comes to local SEO, there are lots of tips and tricks that can give you the edge over the competition. Today more than ever local SEO has gotten more competitive and requires a multi-front approach. Whether you want to rank in the local 3-pack or the organic search results with these tips are essential.
What is Local 3-Pack?
You will see in the search results for searches with a local intend there is a box with three results.  These results are from the local aspect of the algorithm.  There are numerous factors on what contributes to ranking well here.
Some of the most important are proximate to the searcher, reviews, links, and name address, and phone.  There are other factors as well, but these tend to be the most powerful signals.
#1 You Need to Create Great Content
You've heard this before; everyone preaches that you need good content to rank in Google.  But what is good content and is it essential for local searches?  Yes, even for local content you must provide high-quality, comprehensive content.
The average page that ranks on the first page results in Google has a word count of 1,890 words.  This doesn't mean you can just write a fluff piece and expect to rank.  Part of the reason why most of these pages rank well is that they are comprehensive and cover the subject in detail.
#2 Learn How to Optimize for Multiple Locations
Doing SEO for multiple locations can be tricky such as a franchise or several locations then you need to set up the correct URL structure.  It would help if you also created pages that are specific to each area.  This will give you specific content you can target for each city, state, or neighborhood.
Each city page should have unique content and focus on your keywords for that city.  In some cases, you may want to create additional service pages for that specific city.
#3 Get Listed and Optimize Your Google My Business Listing
The very first listing you should have is Google My Business.  You can easily set up your listing within minutes.  To get verified by Google they will either call you or send a postcard in the mail.
A few tips for Google My Business, ensure you put the company name in the title and not your keywords.  Choose categories that best represent your business.  One of the more common mistakes is that companies do not add their hours of operation correctly.  All these things will have an impact on your listing.
The potential customer can also ask questions that will appear on the Google My Business listing.  These are a good source for converting these potential customers into actual customers so don't ignore these questions.  They will also come in handy for others that are looking for information about your business.
#4 Ensure Consistent Name, Address, and Phone
Local business listings provide a quality signal for Google and other search engines.  It is critical that your business name, address, and phone number all match consistently across all the local listings.
You can add your listing yourself, but it can be time-consuming.  Or you can hire one of the many citation services to handle the citations for you.  Some of the better services are Yext and BrighLocal.
#5 On-Page SEO is Still Critical
Understand what keywords you are trying to rank for.  At the very least your main keywords should be in your title tags and on the content of your page.  If it's not, you will have a much hard if not impossible time trying to rank for your keywords.
You can also help your on-page SEO by adding related images and using "alt text" that is related to your keywords.  Adding your keywords within your heading tags like the H1 and H2 still help, although not as much as they once did.
#6 Get Started with Schema Markup
What is Schema?  It is code that helps search engines better understand what your webpage is about.  There are many uses for Schema include location, prices, products, events, and ratings/reviews. It's best that you read up and learn all about schema before implementation.  There have been several cases of websites using the wrong schema or over using it and getting a penalty from Google.
#7 Local Link Building Is Essential
Links are still a significant factor for SEO.  Most all of the business listing will give you a link, but the links won't count as they almost all use "nofollow" in the code.  This tells the search engines not to count the link.
So, the next place to look for local links is the chamber of commerce websites, associations, and local blogs. Finding local blogs is simple, just search Google for "your city + blogs" or anything similar.  This should provide you with a good list of websites that are local.
Once you have this list feel free to reach out to these bloggers and see if you can provide some content for their blog, in many cases bloggers love this because of it a great way to create more content for their blog at little to no cost.
#8 Reviews Are a Major Local SEO Factor
Google takes into account reviews for ranking in the local 3-pack.  These signals come from the reviews you get in the Google My Business review section.  This can be one of the strongest signals in helping you locally.  Studies have shown that the average star rating of a website that is in the Google 3-pack is 4.5 stars.
It's not just about the star rating but the sheer volume of reviews you have.  You want as many reviews as possible as this shows Google you are a popular business within your location.
#9 You Must Have a Fast Mobile Friendly Website
You can nail all the above, but if your website isn't mobile friendly, you won't have a chance to rank well.  It's 2019, and the majority of online searches especially for local come from mobile devices.  Google has gone as far as to make an algorithm specifically for this. They want their users to have a good user experience. This is why websites with a fast mobile-friendly experience will rank higher.
You should also check your page speed against Google's page speed insights tool.  That specific tool will provide detailed ways you can fix your code and speed up your website.  It would help if you aimed at a minimum of an 80 score on their tool.