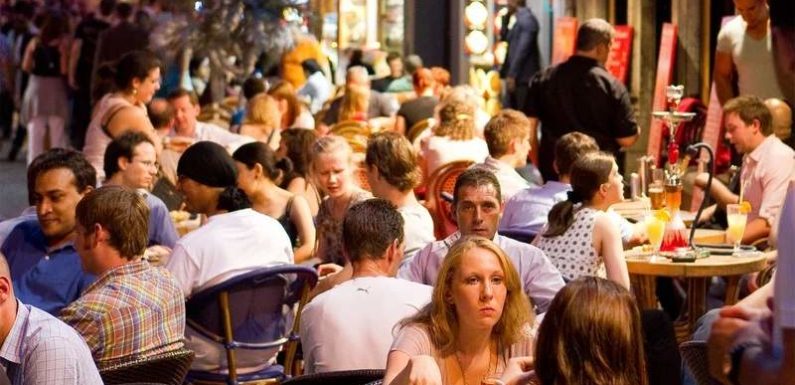 No matter how your restaurant website is performing on Google so far there is always a possibility to improve your search engine rankings and increase the customer flow. You might have a steady flow of loyal existing customers but to successfully retain in the business you need a constant footfall of a stream of new people.
DIgital marketing is ruling over every industry these days that includes restaurant business as well. Today people first look at Google for the best restaurant in their local area and then decides where to go. Figures show that total 65% of people contribute to this digital audience which clearly signifies how imperative it is to optimize your restaurant SEO strategy. With improved search visibility, more hungry people will dive into your restaurant or will place online orders.
Why you need SEO for a restaurant business?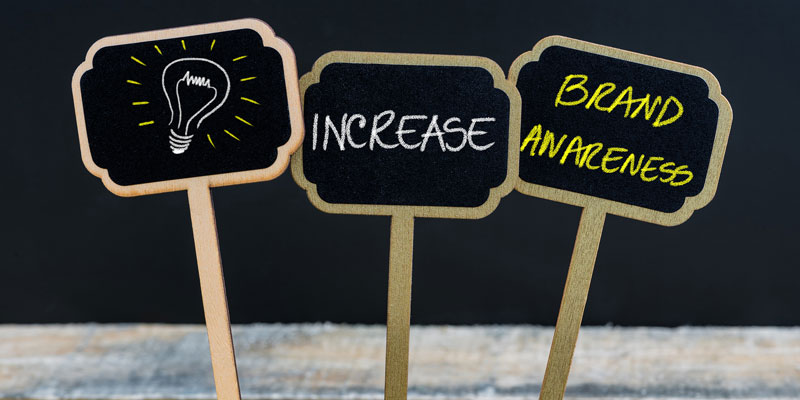 Nowadays with mobile in everyone's hand, SEO has become very essential for restaurant owners since people look for cafes and lounges through mobile apps and browsers. Google has become a go-to for every question one might have. So it's essential that Google lists you appropriately when potential visitors come looking for you.
And if you think Google randomly shows the results, then you are wrong. There are some complex algorithms running behind the scenes and proper SEO contributes to useful search rankings.
Effective SEO also helps in getting your restaurant on the top search results and increase your ROI since it puts your restaurant across people who are looking for what you offer.
How to do the right SEO for restaurants?
When you understand the indefinable importance of SEO for your restaurant business, let's head over to a discussion of how to do it right. We're sure you'll find numerous valuable things here, let's have a look:
Delineate Your SEO and Content Strategies:
It's importunate that you define your SEO before jumping into the myriad of tools, platforms, and various engagement channels. You can start by determining which geographic area is most suitable for you to target. Research well for your target audience like where they mostly hang out as this will help you shape your SEO strategy. Next, research for your targeted keywords, which search phrases people are using the most to look for a business like yours through Google Keyword Planner or any other third party tool.
Let say you own a shisha lounge in Ilford then your preferred geographical location must be East London, Ilford, or London and your keywords must be best shisha lounge London, shisha in Ilford and so on. Terms like "restaurants" and "London city lounges" are some of the most generic terms that people use for searching, so clearly it'll be a little tough to rank on these keywords. Hence start by optimizing your site for geographical and niche related keywords and then focus on targeting these broad terms.
Dominate in local search with optimized business listings: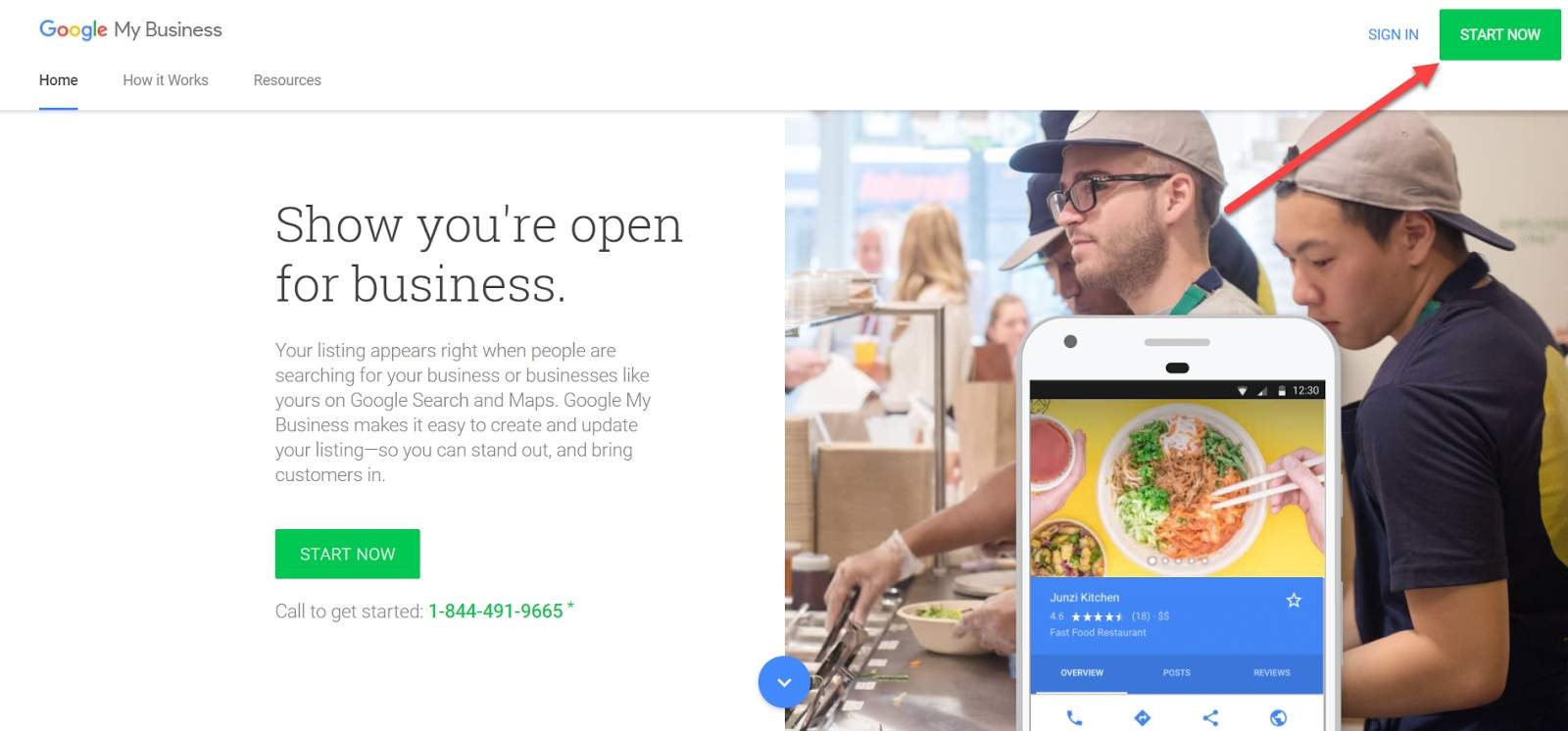 Start by creating and optimizing your restaurant listing on relevant local business listing sites. This may include a mix of search engine sites, social media sites and some niche specific sites. Don't forget to create a Google business page for your restaurant. Fill all the accurate information about your place and see your restaurant on top in Google.
Moz Local and Yext are the tools that can help you understand where you should have an optimized business listing. Make sure you provide accurate and constant information about your business overall the external data sources including your name, address and phone number.
Design search-engine friendly website:
There are certain approaches to web design that are difficult for search engines to comprehend. For example, there are some sites where all the content is in flash or where the important content is hidden in images or iframes. Remember Google only sees an image, it never reads or crawls the content what is within. So don't add your menu in the form of an image. It's necessary to design a user-interactive website that adheres to search engine guidelines.
Engage with your customers on social media: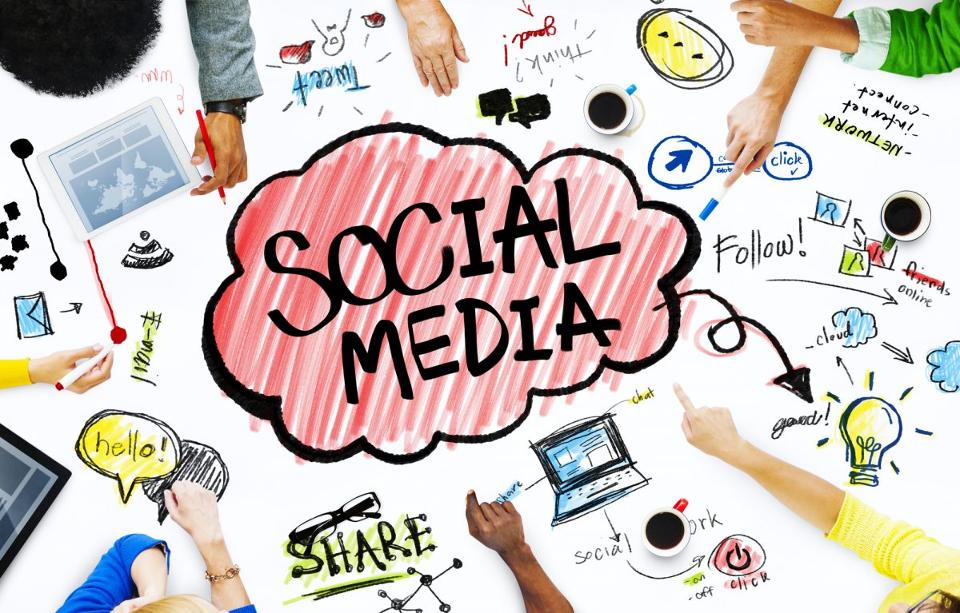 Even though there is no conclusion for the long debate on the impact of social media on SEO, we believe that social media can drive users to your site. For a restaurant business like yours, social media can be a powerful touch point that showcases your audience what they expect. High-quality graphics and animations of your food, ambiance and detailed information about your events can be effectively conveyed to your visitors. Make sure you are well-engaged with customers and quick with the responses to their queries.
Publish unique content:
One way of standing out of the competition is by ensuring you post unique content on your website. Everyone in Google land knows the importance of updating fresh and unique content. It's essential that the content you put up on your site is relevant and effective to your restaurant business and audience. A weekly or bi-monthly blog on the whereabouts of your restaurant like the latest event or about a dish will be a good idea to update your site with unique content.
Think Mobile:
Your smartphones account for a high number of visits to your restaurant website. According to the stats, 81% of consumers have searched for a restaurant on a mobile device. Hence it is essential for restaurant owners to have a mobile app or at least a mobile-friendly website. Whether it is a small iPhone or a tablet, it is the must for your website to look good and functions well on any mobile device.
Add "Restaurant" Schema Markup:
By using structured data, we can build context for search engines and gain more exposure in SERPs. In the restaurant industry, implementing the Schema.org library is a must. All you need is a website platform or a content management system with right plugins and tools.
Encourage reviews and ask for testimonials:
Higher star rating= Higher CTR = Higher Traffic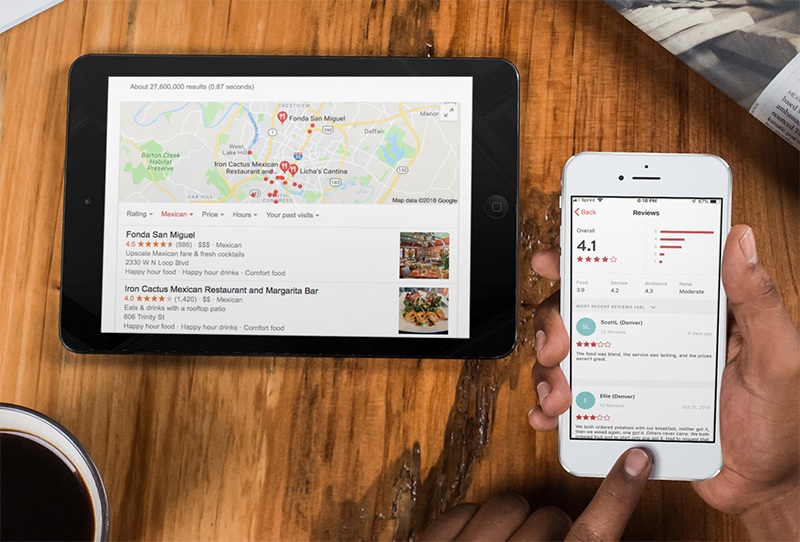 When you search for a restaurant on Google, you are most likely to see the search results with higher reviews on top. That's because people click on higher star ratings. However, reviews are considered a part of your social media strategy as an engagement tactic but have a broader impact on traffic through SERP.
With the help of structured data markup, you can make your star ratings appear in result page and provide users a reason to click on your site versus your competitors. So develop a review strategy to get as many reviews as possible and bring your score up prior to implementing the code to display your rating on SERP's.
Final words:
If you want to ensure a constant customer flow to your restaurant, you need to make sure you are found online. Once you are visible to people, the next thing is to win them over with a great website experience. The above-mentioned tips will help you achieve both the goals.