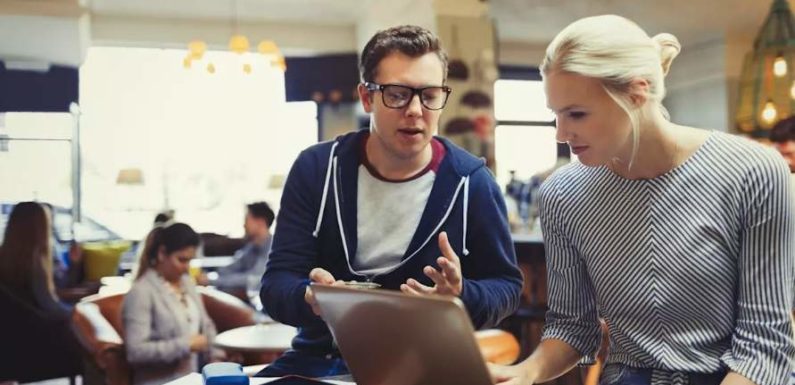 Today, effective digital marketing calls for synchronized social media and SEO strategies. While social media is not a direct Google ranking factor, one cannot ignore their correlation.
A digital report by We Are Social and Hootsuite revealed that the total number of internet users in 2019 is around 4.4 billion. That's approximately 57% of the world's population. And social media users include a whopping 3.5 billion people. Which is 45% of the world's population.

Social media not only helps you connect with friends and strangers but it has also become an important marketing tool.
How Does Social Media Affect SEO?
Pages that rank higher in the SERPs tend to have a stronger social media presence. Does that mean social media affects SEO? The answer is – it's complicated.

Matt Cutts, former head of Google's web spam team, said that social signals like followers and likes on Twitter or Facebook do not directly affect search rankings.

However, Hootsuite conducted an analysis proving that social media marketing and SEO are interlinked and ultimately help achieve the same goal – an increase in traffic.

Using social media resources the right way helps you amplify your visibility. And social sharing helps you distribute content to a larger audience. It also increases the life of your content and brings traffic to your website.

Social sharing and SEO follow the concept of quality over quantity. It is more important for the social shares to impact the right audience and drive meaningful engagement and sales.

The process starts with a certain reader finding your content interesting enough to be shared. This content may then be visible to a content creator like a blogger or journalist.

If the creator reads and likes your content, they may decide to link to it in their upcoming post. This link then increases traffic and improves your link profile. Which, in turn, can increase your search ranking.
Effective Social Media Marketing Strategies
For an effective social media strategy, always keep four things in mind:

Set Your Goals – Some of the goals you can focus on include increasing brand awareness, boosting sales, or improving customer loyalty.
Research Your Audience – Based on the products or services you provide, you need to get to know what audience to target along with their buying and social media behaviors.
Competitor Analysis – It's also important to know what your competitors are doing. This can give you ideas on how you can improve.
Know Where You Stand – Finally, make sure you have a clear idea of where you stand. You can use tools to measure your progress and the impact of your efforts.
7 of the Best Ways to Improve SEO with Social Media
Here are seven actionable social media strategies that can help you boost your SEO:
1. Create Quality Content
There is no point putting your blood, sweat, and tears into promotions and link building if the content isn't worth it.

Your content should provide some value to your audience – whether it's to help them learn something, understand something better, or even entertain them.

Most of the information retained by a human brain is visual. Not only do you need to optimize your content for visibility, but you need to make it eye-catching too. Plus, visual content stands out on social media over links and text posts.

And don't just limit yourself to images and original graphics. Videos can really provide a high return on investment as well, when done right. They can successfully engage the audience and incite an emotional reaction.

This contributes to social sharing, and hence, more visibility and traffic. In fact, according to Twitter's Q1 2018 earnings report, half of their $575 million ad revenue came from videos.
Making videos does not have to cost a lot either. With the help of some simple editing tips, you can even create one using your phone.
2. Make Your Content Shareable
Now you know you need to optimize your content and use different mediums like text, image, audio, and video. You should also make sure you add social sharing buttons that will make it easier for people to share your content.

For example, in WordStream articles, the social sharing buttons appear on the left side in a static scroll that also displays the number of shares.
Image Source: Wordstream

Another feature that facilitates sharing excerpts from your blog posts on Twitter is click-to-tweet. You can install a plugin if you are on WordPress. Alternately, you can also go to the Click to Tweet site and follow three simple steps:

Write the message you want people to share. Keep it under 140 characters.
Click "Generate new link" to create a custom link.
Share the link.
Image Source: Click To Tweet
3. Optimize Social Media Profiles
When you optimize and sync your social media profiles with your business website, it:
Increases your authenticity.
Helps avoid any confusion for your searchers.
Is a great way to bring in organic traffic.
To optimize your profiles you need to:
Use the same profile pictures on all channels.
Use keywords in your bio.
Include your website URL.
4. Update Frequently
To present an active social account, posting regularly is also important. However, different channels require different frequencies. The specific time you choose to post may also have an impact on visibility and social shares.
For each channel, you need to maintain balance – don't post too seldom but also don't bore your audience with unnecessary spamming.
Facebook – Posting around three times a week or once a day is considered the best.
Twitter – The studies vary and there is no fixed number of posts recommended.
Instagram – Minimum one post per day and a maximum of three should suffice.
LinkedIn – Post at least twice a week and never more than once a day.
Pinterest – A range between 5-30 Pins per day with a slight mix of live pins can yield the desired results.
5. Build Relationships
Focus on the one thing social media does best: cultivating and nurturing relationships.

Happy users of your product and services become unpaid promoters on social media. And, interacting with your existing customers online may win you more new customers.
Social media provides the perfect opportunity to show your approachable, human side and increase positivity around your brand name. How you engage online can also affect your rankings.


For example, if you sell denim jeans with your brand name, the more brand mentions you have on social media, the more likely you are to come up in searches related to jeans.
6. Leverage Industry Influencers
Influencers are people or social accounts that have authority, expertise, and trustworthiness relevant to a specific industry or niche. Posts from such social media users increase consumer confidence in your products or services.

In regards to industry experts, the easiest way to engage them is to link to their work in your posts and mention them when you share the post. This is one of the best ways to increase social shares and consequent links to your website.

But with B2C influencers, you can partner with them by paying them to create content on your behalf. The content should be highly relevant to the target audience and should have some value to create the desired impact.


For example, if you own a travel agency, then a partnership with a well-known travel blogger can be beneficial. The blogger can promote great travel packages you may have. They can also share insights about preferred vacation options or unexplored tourist destinations.

Whatever you choose to do, make sure you work with highly relevant influencers with high engagement rates. The average influencer engagement rate varies by vertical, so you need to make sure you're comparing their engagement rate with the industry average.

A study by Influence.co found that photography influencers have the highest average engagement rate at 7.7%. Travel influencers typically get an average engagement rate of 6.3%, while beauty influencers only get 4.6%.

7. Engage Your Audience
As mentioned earlier, keeping an active social profile and engaging with your target audience can be very beneficial. And responding to reviews and comments is a great way to engage.

You should also engage in social listening, as it allows you to keep a tab on how people talk about your brand. It also gives you an opportunity to sell your products/services by engaging with the right people at the right times.

Paying attention to negative comments and situations and responding quickly can help build trust as well.
In addition to this, the best way to engage your audience is to ask and answer questions. Most searchers are looking for answers to their questions. Participating in forums, question and answer sites like Quora, or Twitter chats can help you optimize your brand visibility.
Track, Improvise, and Evaluate
At the end of the day, all of your social media marketing and SEO efforts are meant to fulfill one goal and one goal only – increase traffic and consequently, increase sales.
It doesn't make sense to come up with ideas and strategies if you do not evaluate their impact. Some of them may do more harm than good. So you need to track, improvise, and evaluate your efforts to get the best results.

These three processes are imperative for a successful strategy for both social media and SEO.
Using the right monitoring tools like Buffer, Sprout Social, or the previously-mentioned Pro Rank Tracker can simplify the process for you. This can help you design and improve your social media and SEO strategies for a distinct edge over your competitors.
Bottom Line
It's clear that you need to make social media marketing a part of your SEO efforts. When done right, it gives you better brand recognition and helps you improve your content strategy. You can also use tools to simplify certain tasks within your social media marketing strategy.

Social media interaction is an ongoing process that keeps changing with trends and one which always has room for improvement. Don't use it just for promotions. Build relationships with existing and potential customers and develop lasting partnerships with influencers.

Which strategy do you find works best? Any favorite tools that make your job easier as a strategist? Let us know in the comments below.