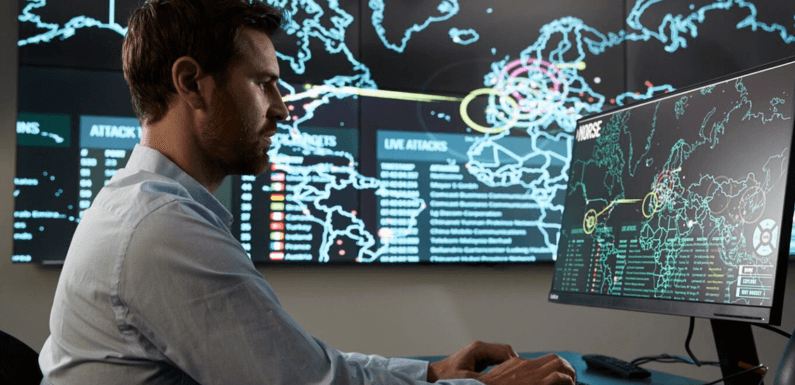 Every company or enterprise will find hard to survive with cyber threats and security mandates which are increasing day by day. Being in the crucial place of your company, you must be following a perfect strategy to protect the assets of your organization. The only thing that you can do to overcome these hurdles is to hire a cyber security partner.
But before choosing a cybersecurity partner, you should learn what the common cyber threats are and then proceed further. Here, we have gathered a few tips that will help you choosing a cybersecurity partner. Also as there is a huge demand for cybersecurity professional and there is less manpower, the task is going to be difficult.
Things To Look For When Choosing A Cybersecurity Partner
1. Ask For Their Expertise
Whenever you choose a cybersecurity partner, ask for their expertise. See whether they are experts in the cybersecurity landscape. Anyone can read and understand the concept of cybersecurity but it is hard to find the solutions for cyber-attacks happening in your company. So, before choosing any partner see whether they match the requirements you have.
2. Ask For The Previous Record
Before considering someone as a cybersecurity partner for your company, make sure you check their previous records. Are they experienced in Security operations, data analysis, testing, and insider threat detection, etc? If they are having a previous record of above-mentioned tasks, definitely they will be a good asset to your team. Also, they should have a unique perspective to solve any issue of cybersecurity.
3.What Cybersecurity Technologies They Follow?
There are particular technologies followed in the industry to keep the data safe. So, from a client point of view, you can ask them for the security technologies they follow to safeguard the data and keep the organization safe from cyber threats. Lot of them use Managed Security Services provider (MSSP) to effectively respond to the cyberattacks and manage the situation.
4.Will They Give Regular Updates?
For any partnership, communication is very important. Particularly in Cybersecurity industry, communication is important from both the sides as action should be immediate whenever you suspect the data threat. Before hiring someone you should ask them how they are going to be in contact with you and give updates regarding the work.
5.Read The Contract Thoroughly
Before you sign a contract with the cybersecurity partner, be sure you read the full document thoroughly. In fact, you can take legal advice regarding the cybersecurity contract. Your lawyer may review the agreement and give suggestions accordingly. You should consider some crucial aspects in the agreement like time duration of the contract, service cancellation fees, and few more things.
6.What Will Be My Risks In The Future?
This is very important question to ask the Cybersecurity service provider, as you need to understand your risks in this task. When you know the risks before doing anything, you can make the recommendations or alternatives for it when the time comes. You should also take a word about who will handle the risks during the work and stay responsible for the team you hire. One person from the team should be responsible for doing anything in the ongoing project.
7.Are Any Tailored Security Options Available?
The service providers should offer some security choices like risk tolerance, compliance requirements, technology stack, resource constraints, etc. The client should understand their factors and consider them doing for the best delivery models. Once you get a genuine Cybersecurity partner, you can continue using their services for upcoming projects as well.
A genuine cybersecurity provider can continue the relationship for the long term and provide support for every risk you face. They will make you understand the importance of cyber security and provide a personalized solution to your problem. Also, there are benefits like on-time project delivery, on-budget services and good communication that you can enjoy for a long time.
Remember that the cyber world is changing forever and, it is never too late to engage with a partner who can offer a range of solutions that are designed to overcome the cyber challenges of your small business. We tried our best to some up to a few suggestions for you in choosing the best cybersecurity partner for your business. So, don't hesitate to use these tips to find the best cyber security partner for your organization.