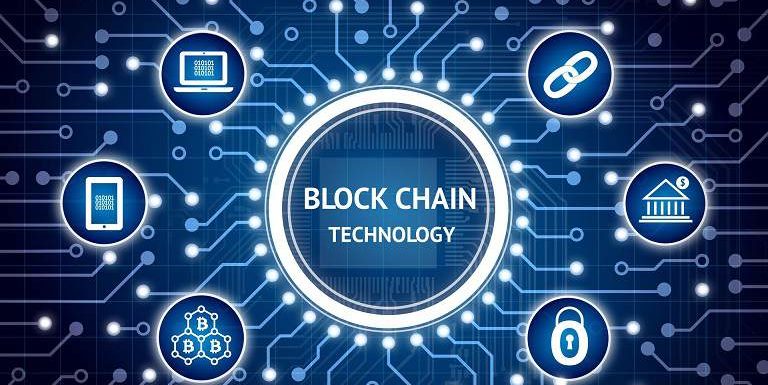 Bitcoin and cryptocurrency as a whole has had plenty of ups and downs as of late. Bitcoin crashed to just under $7,000 in early February 2018, making many cryptocurrency enthusiasts a bit squeamish about investing. However, savvy investors are looking at blockchain technology instead of Bitcoin value.
Blockchain technology is indeed compelling. Multiple banks and global corporations are experimenting or currently using blockchain technology in some form. Looking beyond Bitcoin, it is all about the utility of the technology that supports it.
From smart contracts to Basic Attention Tokens (BAT), the technology behind cryptocurrency is poised to disrupt a multitude of industries.
Even if Bitcoin is worth pennies on the dollar in the future, blockchain technology will still be a utility for most industries. Maybe Bitcoin is not on your radar, but blockchain technology most certainly should be.
Here's how you can invest in blockchain technology via companies that crave its utility without buying a single Bitcoin.
1. MasterCard
MasterCard began using blockchain technology in October 2017, facilitating payments regardless of Bitcoin's popularity. This simply makes sense for MasterCard, since processing payments without currency exchange or international borders slowing down transactions.
If you want to invest in blockchain technology, MasterCard could be worth a look. Did you know that MasterCard has the second most U.S. patents held on the blockchain? One of which is a patent that could assist MasterCard in offering consumer blockchain-based debit and credit cards.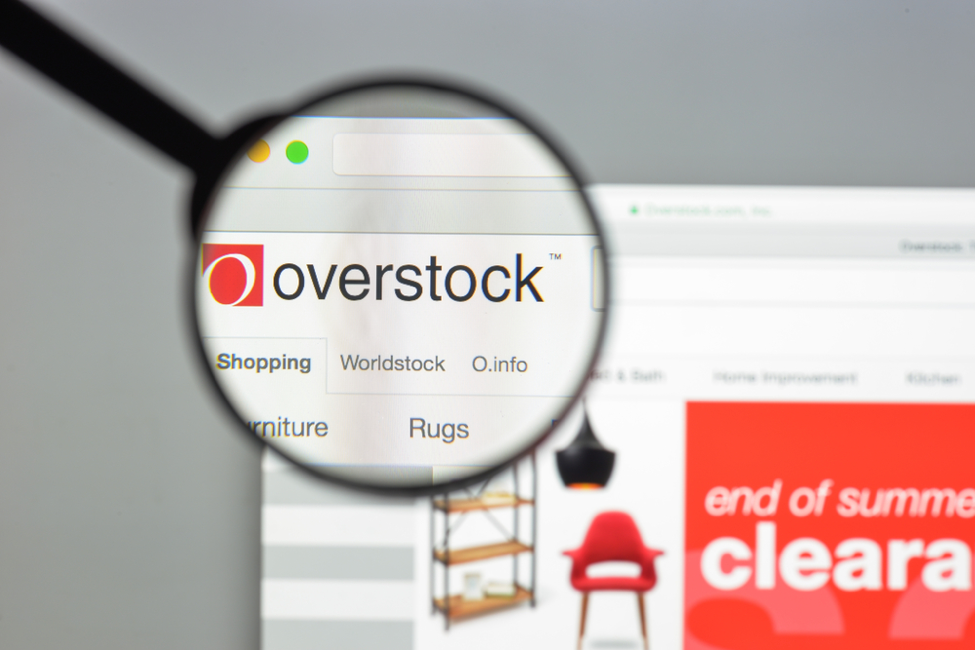 2. Overstock.com
Overstock.com has gone from small online retailer of surplus goods to ecommerce powerhouse. Looking even further to securing their brand's future, Overstock.com has adopted blockchain technology. In fact, late last year the company's stock surged after adopting more blockchain-based processes.
For investors who want to invest in blockchain technology without buying Bitcoin, Overstock.com may have potential. For instance, Patrick Byrne, CEO of Overstock has been developing a blockchain-specific division of the company called Medici Ventures and blockchain-based platforms like tZero.
As the company continues to develop more blockchain technology, and improve on existing platforms, their stock could rise. Some analysts believe that stock could rise above $100 in 2018.
3. Nvidia
Nvidia is a company that makes graphic cards to make Bitcoin mining more efficient. This takes the resource intensive nature of Bitcoin mining via computer processes out of the picture. This has created a demand for the GPUs made by Nvidia.
This is a play on blockchain technology that could be a savvy investment in the future. It is still uncertain the true impact Nvidia will have in the future, due to GPU price issues. However, the company is definitely poised to be a front-runner in blockchain-based tech.
4. Kodak
The once household camera film name is turning to blockchain technology to give the 130-year-old company life in the digital era. The KodakCoin, a cryptocurrency ICO, aims to revolutionize how photographers are paid royalties on images. It also utilizes blockchain technology to ensure photographers maintain image rights.
The CEO of Kodak, Jeff Clarke noted that the KodakCoin would "democratize photography and make licensing fair to artists." This innovative blockchain use is definitely a niche worth pursuing, and could support the digital photography market, and industry estimated to be worth $100 billion by 2021.
5. IBM
IBM has been dabbling in blockchain technology for a few years now, and they may be future leaders in its utility. In fact, a Juniper Research report highlighted that IBM is the number one leader in blockchain-based business.
This has signaled the importance of blockchain technology to businesses, regulators and governments. IBM's blockchain platform has already shown promise. The platform has already reduced dispute resolution time from 50 to 10 days. This has of course reduced admin costs.
IBM blockchain-based technology also aims to make tracking of shipments, food safety, and other essential business processes better. If you want to invest in blockchain technology without buying Bitcoin, IBM could be worth further research.
6. Reality Shares Nasdaq NexGen Economy ETF
The ETF industry has finally caught up with the growing popularity and utility of blockchain technology. The Reality Shares Nasdaq NexGen Economy ETF launched last year with some big stocks under their belt, such as IBM, Overstock, Intel, and other companies already involved in blockchain-based tech and/or development.
This makes Reality Shares quite profitable if blockchain technology continues to be adopted by big business. The CEO, Eric Ervin is very confident that blockchain technology will disrupt nearly every industry, and Reality Shares will capitalize on it.
Reality Shares (BLCN) could be worth a look for blockchain investment. It is a long-term investment that could have potential profitability unseen in decades.
7. Grayscale Bitcoin Investment Trust (GBTC)
There are a variety of companies and ETFs to invest in blockchain technology without actually buying any Bitcoin. However, Grayscale Bitcoin Investment Trust (GBTC) is worth noting, as it is the closest to buying Bitcoin as you can get without purchasing the cryptocurrency.
Instead of signing up for an exchange account and buying Bitcoin, investors can buy GBTC with a brokerage account. Similar to an ETF, in that it shadows Bitcoin's movements, but GBTC does not trade on a major exchange.
One important note is that this type of blockchain technology investment is best for experienced, agile traders. If you want to buy and sit it out, this form of investment could be slightly volatile.
Blockchain Technology Goes Far Beyond Bitcoin
As Bitcoin and other cryptocurrencies continue to rise and fall daily, a savvy investor may choose to invest in the technology rather than the digital currency itself. This could be a long play for many, but has the utility to back up the investment.
There is a lot to understand before investing in Bitcoin. It is important to take a step back from the ticker and look at the processes businesses will find useful in the future. From global corporations to small businesses, blockchain technology definitely has a lot to offer. How will you invest in blockchain technology?