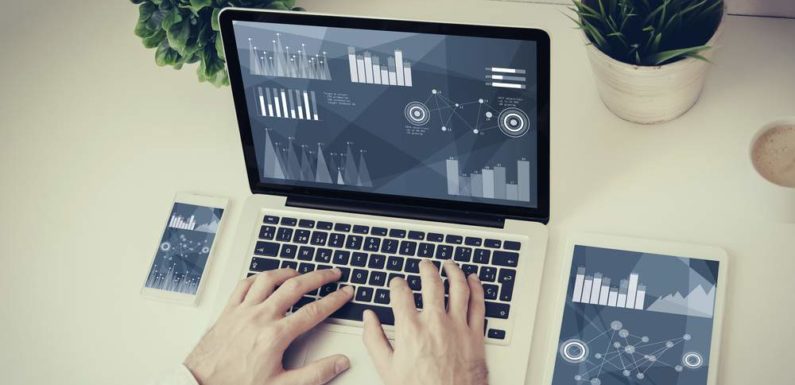 Big data is too complex and too large for traditional data processing applications. Still, it's an important factor that all businesses have to analyze. Through big data, businesses make predictive analytics that drive them to growth. That's why they need an entire team of experts that will handle big data.
Technical writers are part of that team. They have the goal to make big data more accessible for the businesses, as well as for their audience. The global big data market is expected to reach 40.8 billion in 2018, so it's only natural for us to assume that writers for big data will be in great demand.
The data science field is rapidly changing, so you have to be on track with all trends. In addition, you need to rely on the right tools that will make you a better and more effective technical writer. Let's check out some of the best tools, shall we?
#1 Adobe Illustrator
Adobe Illustrator is usually used for creating magazines, posters, brochures, and book layouts. As a technical writer, you probably take part in such projects, too. However, Adobe Illustrator is also an important tool for presenting big data.
Writing about big data is usually not enough. If you include data visualization in your skills, you'll be a much more attractive technical writer for businesses to hire.
#2 Acrolinx
Artificial intelligence is not something that technical writers trust when it comes to editing. Acrolinx, however, changes things. No, it won't substitute an actual editor. However, it will give you some hints on how to improve your writing. Its unique linguistic analytics engine makes this tool better than any other AI editor you'll find.
The software will analyze several elements of your writing. It will give you a score along with some suggestions on how to improve the text.
#3 Schema ST4

Technical writing is more complex than the usual content writing. With Schema ST4, you can easily edit the document in any way that suits you. You can also use an already existing text and create numerous variations of it.
The tool also includes a translation manager, which will help you lower the costs of translation. If this project involves multilingual content, then you'll certainly appreciate this feature.
#4 Confluence
This is a nice platform that takes you to a collaborative environment. If this is a team project (big data projects usually do require teamwork), then you'll appreciate the ability to communicate with all members through a distraction-free online environment.
All documentation for the project will be easily accessible to everyone, so the team can work together and make contributions towards faster completion of the project.
It's only normal for you to get stuck at one point or another. Technical writing projects related to big data are complex and challenging. Sometimes the clients impose impossible deadlines, so you need some help. At this website, you can team up with other technical writers, who will help you get where you're headed.
In addition, you can get editing assistance, so you'll make sure your technical content is flawless before you forward it.
#6 MadCap Flare

This is one of the most popular tools for creating technical documentation, and for a good reason: it's straightforward and it gives you all features you need. You can use it to create policy and procedure manuals, software and API documentation, guides for online help, illustrated catalogues, and much more. Most important of all, you can use it for creating big data knowledge bases.
You can publish your content directly through the platform, and you can choose whatever format you prefer: HTML5, PDF, WebHelp, Clean XHTML, XHTML, Word, EPUB, and more.
#7 Adobe Indesign
This is the perfect layout tool for technical writers. It allows you to develop a template that will set the trace for the entire project. You can use it to plan, create, and publish beautiful documents that show your big data analysis in the best way possible.
#8 Adobe FrameMaker
Yup, yet another Adobe tool you have to try. No hassle with this; it's just a clean tool that allows you to write text and accompany it with any graphic elements that the project calls for. It's one of the favourite authoring tools of technical writers.
#9 TermWeb
When you're dealing with technical writing for big data, you have to keep your terminology on point. Clients usually use different versions of the same term. If you're working on a document that will be translated into multiple languages, the terminology becomes even more complex.
TermWeb will help you handle this chaos. It will help you keep the terminology consistent throughout your writing.
#10 Evernote
You're surprised to see Evernote as a suggestion of a tool that makes technical writing more effective? Well, it definitely deserves a spot here. Evernote can literally become a map of your brain. You can use it to create notes and develop plans for your technical writing projects.
The free version is fine, but it's not enough for a technical writer. The Premium plan will help you get from initial brainstorm to a finished project.
What tools have you been using so far? Did they help you reach your full potential as a technical writer, or is there room for more growth? Of course, there's room for growth. There always is! Try some of the tools we suggested above and tell us what you think.