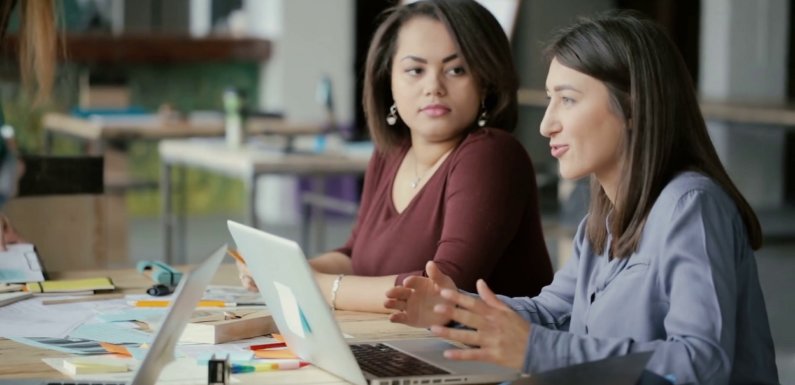 Do you want to accelerate your business growth? Are you looking for the most affordable approach that can help you improve your business strategies? Start enhancing your social media platform as it is the need of an hour. Wondering how? Best social media marketing tool is all that you need.
There are more than 3.02 billion people in this world that are using social platforms every day. Thus, it is vital to make your social media strategy highly optimized and powerful.
While managing their business tasks, most of the business miss upgrading social media strategy, which further affects their business performance. Are you also going through the same issues? Need not worry! That's where social media marketing tools play a role.
Here are the top 7 social media marketing tools by using which you can easily take your business to the next level.
Best Social Media Marketing Tools
Let's Roll!
HubSpot
Are you looking for a tool that helps you engage more people? Do you want a tool that helps you improve your marketing and sales services? Then HubSpot is the tool that you should opt for.
HubSpot is an all-in-one business automation tool that helps you generate more traffic to your website. HubSpot marketing tool allows you to manage customer relationships, generate leads, track performance, analyze resorts, organize data, automate marketing tasks, and many more.
HubSpot CRM offers free services that allow the business to improve their performance without breaking the banks. Moreover, you can also use HubSpot marketing templates. So, start generating revenue by strategizing your business processes and integrating all your marketing efforts like SEO, emails, etc., with HubSpot.
HubSpot pricing-
OptinMonster
OptinMonster is another tool that will help you improve your social marketing and generate more leads. It provides thousands of features like drag and drops template, that will allow you to create appealing landing pages, pop ups, lightboxes, etc. Moreover, OptinMonster lead generation tool also helps in improving your mailing list to recover abandoned carts.
Most excitingly, you can also use the ChatBot element of OptinMonster to build a strong connection with many people and share excellent performance with others via Facebook Messenger.
OptinMonster pricing-
Basic plan starts at $9/month
Plus plan starts at $19/month
Pro plan starts at $29/month
HootSuite
One of the simplest social marketing tools that is commonly used by most of the social media marketers is Hootsuite. By using this tool, you can easily schedule various posts on different social channels like Facebook, Instagram, etc.
Hootsuite marketing tool helps the users measure the content engagement and strategize the marketing strategies accordingly. By knowing the best time to post the content, you can easily attract more visitors in less time.
If you are still in a hassle, then no worries, Hootsuite offers 30day free trial. You can easily understand whether Hootsuite is right for you or not. Moreover, to expand its services, you can opt for its inexpensive paid options.
Hootsuite pricing-
Professional plan starts at $19/month
Team plan starts at $99/month
Business plan starts at $499/month.
Seems productive? Add Hootsuite in your bucket list.
Sprout Social
No matter whether you are a marketing manager or a reputed salesperson, a sprout social tool will allow you to control the efforts of all the team members and ensure to improve the marketing tasks effortlessly.
Reporting, customer relationship management, scheduling, monitoring, etc. are some outfits that are quite similar to marketing tools like HubSpot and Hootsuite. Besides all these features, it is also famous for its repeating tool. It allows the users to download and share reports from the same platform.
So, start optimizing your content by using different demographics and evaluating customers needs.
Sprout Social pricing-
Just like Hootsuite, it also offers a 30 days free trial.
Basic plans start at $99/month.
Moderate plan starts at $149/month
Pro plan starts at $249/month
So, always make a decision by evaluating all the aspects of Sprout social.
Prefer reading- Social Media Marketing Tips for Every Platform.
Buffer
Are you looking for a tool that is most recognized in the industry and helps you post data over social platforms at one time? If yes, then you can also add Buffer in your list.
Buffer is a hot favourite just because it offers amazing features like accurate content publishing, analytics, post scheduling, analytics, etc. The best part about this tool is that it can be integrated with various social sites easily and quickly. Moreover, by using a buffer tool, you can analyze the performance of your past posts and make your future posts successful accordingly.
Buffer pricing-
When we talk about its free plan, then it is only available for 7 days. But yes, you can expand it by paying more.
Startup plan starts at $15/month
Moderate plan starts at $25/month
Pro plan starts at $50 and $150/month accordingly.
Twitter analytics
Are you planning to generate more leads through Twitter? But unable to amp your Twitter profile? Need not worry! Twitter analytics marketing tools can help you in resolving this issue.
Through this tool, you can easily analyze the total number of likes, comments, retweets, etc. By analyzing all the information, you can easily relate how people interact with your content. But this tool is only effective if you are looking forward to improving your presence on Twitter.
Twitter analytics pricing
To avail its services, you don't have to invest a single penny. You can easily attract the people just by signing into your account.
Prefer reading- 5 Inspiring Examples of Brands Doing Successful Reposting on Instagram Legally.
The Last Say
Indeed, there are thousands of tools that allow you to improve your social marketing strategy. But these six listed tools are in the top list of the marketers. So, if you also want to grow your revenue, it's time to amp your marketing strategy. And it can easily be done by choosing the right social marketing tool.
So, always keep your business needs in mind before choosing the best. Still, if you need any helping in making the right decision, you can connect by sharing your thoughts in the comments below.
Happy Marketing!