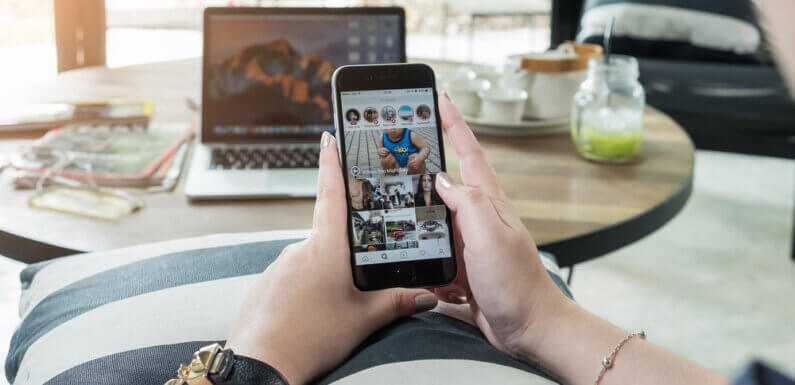 In current times, social media has changed everyone's life by making it easier and interesting. Individuals can easily share a post on any of the social media platforms like Facebook, Instagram, or Twitter.
By using Instagram you can also repost which is vitally a good way of sharing a picture from other Instagram users with your followers.
However, reposting another user's post on Instagram is not an official feature. It is a strategy that is used by various brands to enhance their brand awareness by displaying user-generated content to its potential customers by reposting on Instagram. And effectively this strategy has delivered great success too.
Thus in this article, we will help you understand the importance of reposting on Instagram with real-life examples of some brands. However, before moving ahead you need to be aware of why Instagram reposting is important for the brands.
Why Reposting on Instagram is Essential for Brands?
In present times, Instagram is among the most popular social media networks with approx. 400 million monthly active users. Nowadays every big or small brand uses Instagram to market its product and boost user engagement.
Shoppers trust more on user-generated content rather than branded content. Displaying user-generated content on a company's website or official Instagram account will influence the buyers to make an action. Users get to know the reputable image of the brand by seeing the maximum number of user-generated content.
Inspiring Instagram Reposting Examples by Brands
1. Momondo
Momondo is a superb travel search site that inspires its customers by way of its bio. They motivate their customers to tag them in their pictures by using the hashtag #staycurious.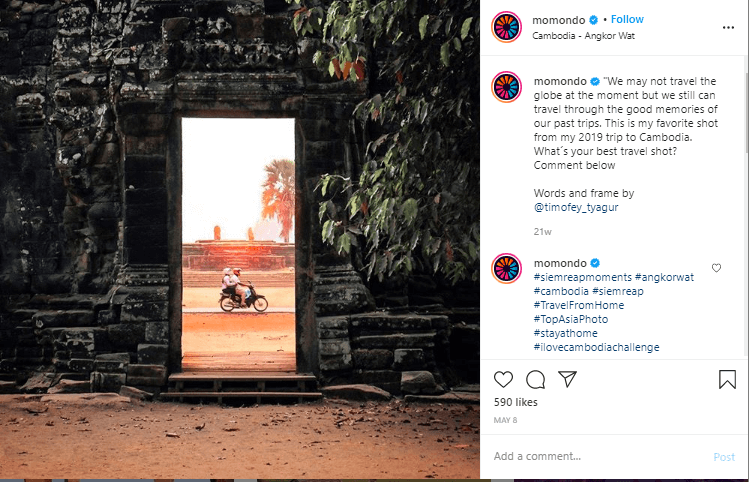 It will give the users a chance to have their content featured on their official business profile. The brand always shares and features pictures of colorful and vibrant adventures of traveling.
2. The Line Hotel
A great user-generated content reposting is done by The Line Hotel in Los Angeles to their Instagram feed. To convey their brand message they created their hashtag i.e. #staycuriousplz. Also to draw the guest content they make use of the hashtag #thelinehotel.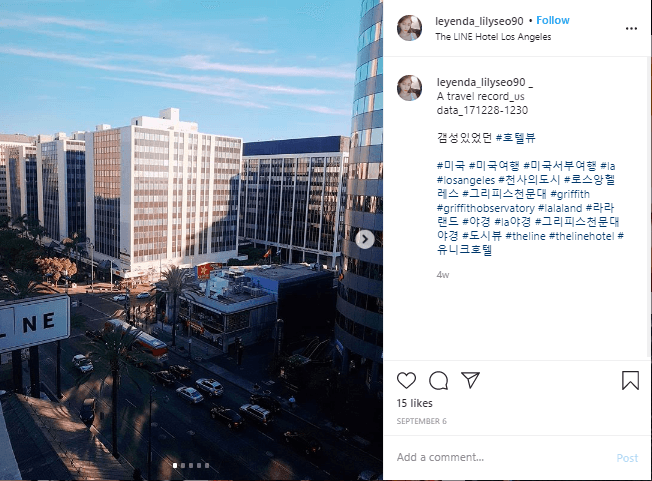 Thus this as a result of a gorgeous feed that is a beautiful blend of their pictures and guest experiences, which cannot be much of a better way to delight the users by sharing their pictures.
3. WeWork
WeWork is an American commercial real estate company that offers shared workspaces for startups and other enterprises.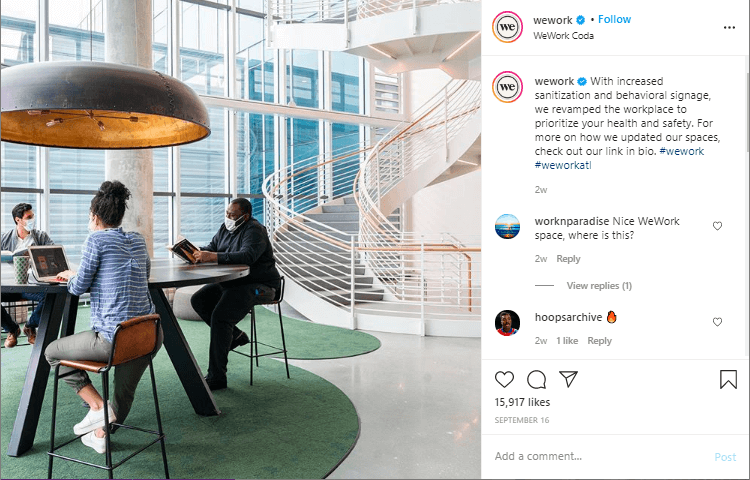 This company makes use of Instagram to display their co-working spaces. In addition, it also lets customers know who all are the amazing companies and people are part of this company.
4. Designlovefest
A lifestyle blogger of Designlovefest uses another creative approach for reposting on Instagram. She created the hashtag #sweetdreamsdlf, and every night she reposts 2-3 photos from the hashtag.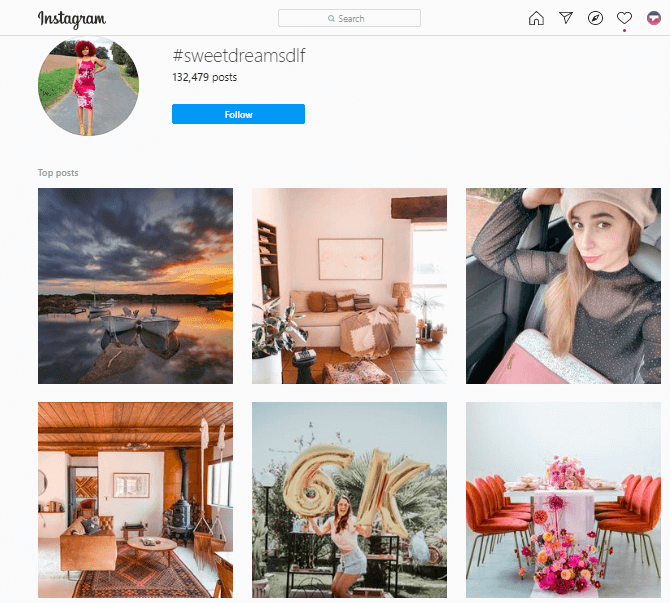 Getting reposted on her feed is the dream of many of her followers. It inspires sweet dreams among her followers. In addition, reposting users' content also helped her to stay on the top of the mind of her followers.
5. Amazon
The Brand offered a hashtag i.e. #PrimePet, for all the Amazon-related media featuring pets. Amazon reposts users' contents on their Instagram account using this hashtag.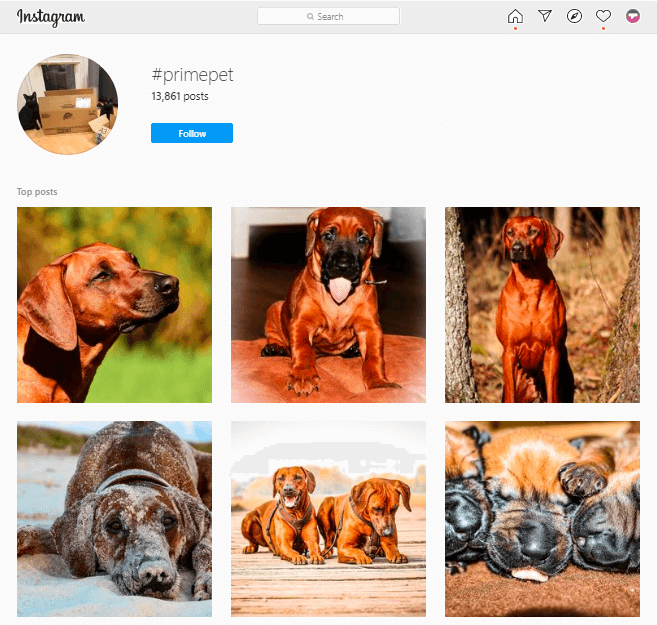 It lets their users know that you are listening to them and also actively engaging with their content.
Best Reposting Practices
You should stay aware of some of the ethical and best practices before reposting on Instagram. Let's have a look-
Ask for Creator Permission
Once you have discovered a picture to be shared then it is ethical to ask the original creator for the content rights before sharing. This can be done most easily i.e. by messaging the creator or if they have shared their email in the bio then you can also mail them. Stay thoughtful while messaging them about the purpose of your reposting.
Do Not Forget to Credit The Source
It is vital to give credit in your post to the original content creator while you are reposting someone's photo. The best way is to include their username within your caption and it will give them credit. Try to include the credit within the first three lines of your caption, so that it is visible to all.
Avoid Any Kind of Edits or Changes
It is a best practice to repost the picture without any edits or changes in it. Repost an unedited and untouched picture to your Instagram account. If the picture requires little edit then it is a necessary practice to reach out to the original content creator and ask before publishing an edited picture.
Wrapping Up
Now you must have understood that there is no shortage of brands and businesses that are reposting user-generated content on their official Instagram account. We pulled together some of the inspiration for you. However, it is up to you to pull from UGC and put it to work on your Instagram account.
It is a powerful and substantial approach to repost user-generated content on your Instagram account. Not only it will help in your brand success but also it will build a great relationship between you and your audience.