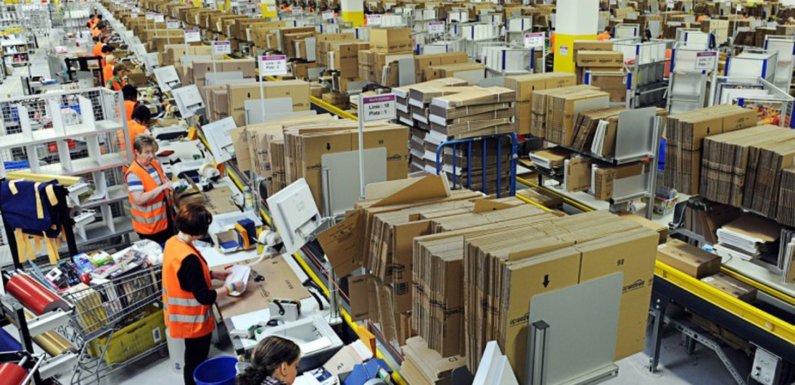 If you're looking to take your business to the next level, expanding into the Amazon marketplace is a logical step to take. Amazon provides a platform for online business owners to leverage and enhance their business. By setting up on an already established online marketplace like Amazon, online retailers can shorten the time it takes to kick start their business online.
only is Amazon the biggest and most powerful e-commerce site, it also provides sellers with tools and resources to get started in a timely manner. In this article we explore the few ways you can grow your e-commerce business using Amazon.
Customer Trust and Brand Credibility
Amazon provides a simplified and structured process for its online sellers and also its customers. Many customers prefer shopping via online marketplaces because it provides a shopping experience where customers can purchase everything they need from one place. With a single-stream checkout and customer service support, this creates a seamless experience for buyers on the site. Amazon has become the platform where online buyers start their product searches.
By selling on Amazon, online retailers are able to leverage the Amazon brand name that is trusted by customers around the world. There are almost 300 transactions per second on Amazon, accounting for more than half of all online sales in the United States.
With customers high expectations for fast delivery, free shipping options and easy returns process, taking advantage of Amazon's FBA processes allows sellers to have a competitive edge selling on the marketplace.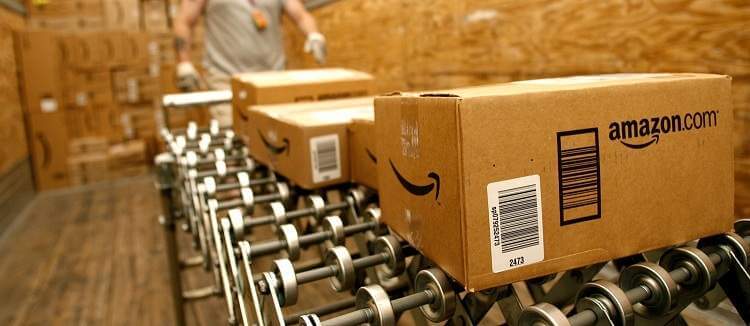 Fulfillment by Amazon Program
Fulfillment by Amazon is a program created by Amazon for third party sellers that offers warehousing storage, packing, labeling and shipping services. In order to enroll in FBA program, sellers have to ship their goods to Amazon's warehouses and pay for the services. Amazon is able to ship products quickly and timely through their sophisticated infrastructure at low costs to the end customer.
Using FBA permits third party sellers to pass up on tedious tasks such as prep and packing the order and customer support. As a small entrepreneur starting out online, you may be unable to dedicate the necessary resources to order fulfillment and local language customer service. Amazon provides full customer service for sellers in this program.
Not only is this beneficial for sellers, it is ultimately also valuable for the end buyers. By outsourcing warehousing, logistics and the preparation aspect of their inventory to the experts, entrepreneurs are able to fully focus on sales, marketing, inventory and supply chain management.
Established Customer Base
Starting your own online brand has many changes especially when it comes to brand awareness and customer acquisition. Driving traffic to a new website and gaining new customers can be challenging and costly. With Amazon being an established giant online retailer in many countries around the world, online sellers can leverage the wide global audience that are already shopping on Amazon. Not only will you be able to leverage the trust consumers have with Amazon, you will also see a faster growth in brand exposure and awareness.
With the high rate of Amazon customer traffic, new and established brands have the opportunity to gain brand visibility. The number of potential existing Amazon customers will help your business increase sales revenue much faster than starting off on your own retail website. The main advantage of growing your ecommerce business using Amazon is the customer acquisition and access to an already established and loyal customer base.
With programs like Prime, Amazon offers incentives to customers offering free and fast delivery options and a hassle free returns process. This impacts a customer's buying decision leading to increased sales on the platform and increase in revenue for sellers.
As a third party seller on Amazon, outsourcing and using Fulfilled by Amazon (FBA) allows your products to be Prime eligible. This gives you access to over 90 million customers in the US alone with Prime subscription. As a seller with products that are Prime, customers will be much more inclined to purchase from you versus a competitor that does not have a prime listing.
Multi-Channel Fulfillment
One of the main advantages of selling on Amazon and using Fulfilled by Amazon program is the ability to scale your business to other marketplaces with ease through Amazon's multi-channel fulfillment option. This opens up the opportunity for sellers to implement cross channel selling by linking all your sales channel to your inventory that is located within Amazon's warehouses.
Multi-channel fulfillment (MCF) provides sellers with the option to expand their online business to other marketplaces beyond Amazon or their own standalone retail website through Shopify, BigCommerce, WooCommerce or Magento. Amazon will receive the order details when an order is placed on external platforms or websites. Their FBA team will then pick, place and ship the order directly to the end customer.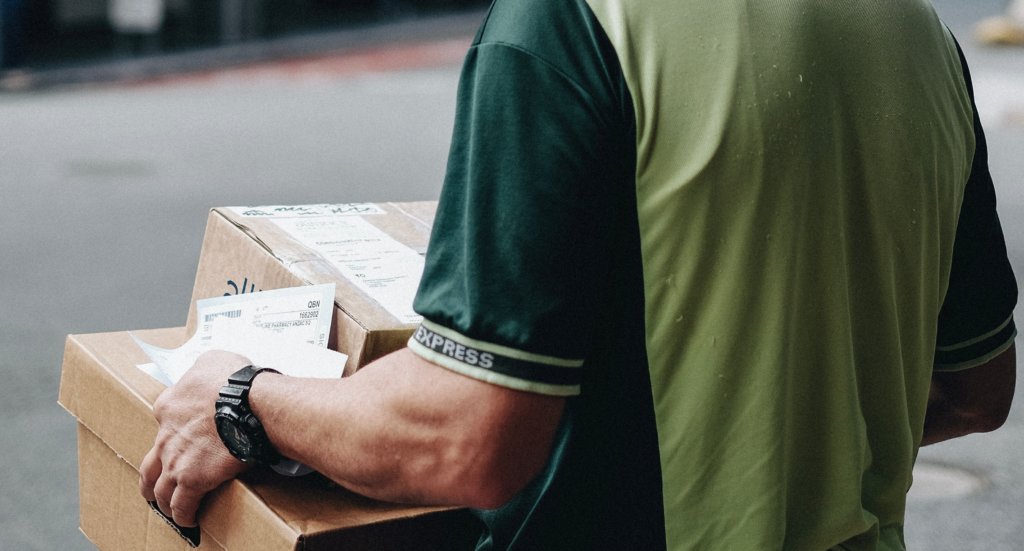 Advertising
In addition to Amazon's FBA services, they also provide advertising opportunities such as sponsored products, promotions and deals to help with marketing of your brand and product listings. Sponsored products is Amazon's pay-per-click solution which allows sellers to promote their product on the search results page and product detail pages using keyword-targeted ads.
You are able to create campaigns, set budgets and bids to the amount of your budget. These advertising services help boost visibility of your product and brand leading to an increase of sales revenue on Amazon.
Advertising your products using this service helps you reach the customers who are already searching for specific products to purchase. Using these advertising solutions can help increase product awareness, expand your customer base and build brand trust.
One of the easiest ways to establish a solid foundation in ecommerce business is expanding your presence using an online marketplace like Amazon. This will give you a lot more leverage and performance than starting with your own store. By creating your unique brand identity and using the resources provided by Amazon, growing an online business on the Amazon marketplace will be sustainable and successful in the long run.