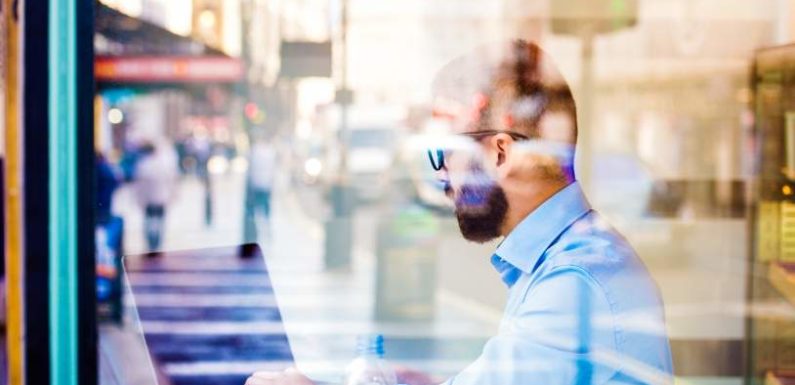 The content on your website is one of the most important factors that generate traffic on your page. Content should be original and it should be clear and precise so that the users do not get confused about your offerings. Moreover, the content posted on your website should deliver useful information which would help the audience understand the purpose of your existence and the mission that your company has to accomplish in the upcoming years.
The Importance of Content
The content for your website should be written in such a way that it becomes easy for search engines to find your website so that users can locate your site and place their orders online. The main objective is to increase the profitability of your business and that would only be possible when your products and services become visible to the customers. Therefore, you have to optimize your website on search engines for generating good revenue.
Internal and Back Links
Content gives you the perfect opportunity to gain backlinks from other sites in order to improve the ranking of your website on search engine platforms. Internal links are embedded into your content and they are hyperlinked in order to divert traffic to other relevant pages so that they can easily find in-depth information regarding their queries. Moreover, these links help search engines understand your website which improves the overall ranking of your website.
Keywords in Your Content
It is extremely important to embed keywords in your content in order to optimize your website. The keywords in your content reflect the strategy of your search engine optimization and that is why you should be careful when choosing the keywords for your content as they should be relevant and highly ranked.
Call to Action
When you are developing the content of your website, make sure that you add a call to action for the users in order to increase customer engagement on your webpage. Call to action is basically an invitation to the users to complete a particular action for example; contact us now, cart an item to the cart etc.
When it comes to online marketing, the content is the king. However, a lot of websites use plagiarized content on their web pages which leaves a very bad impression for the users and they consider your website to be of low standards. Therefore, you need to come up with articles that are 100% unique and original.
There are numerous ways to create attractive content that is unique for your site:
Quoting Sources
Quoting the source of the fact is probably the most common way to stay plagiarism free on your website. When you quote the source of your content, you are acknowledging the original writer which increases the reliability of your site. When you are quoting the original writer, make sure that you use the exact phrases as no one appreciates a misrepresented information. Moreover, you should quote the content in the right context so that your overall content makes perfect sense and people can understand what you have written on your webpage. Do not over-quote someone else's work as people visiting your website might get an impression that most of the content is taken from other websites and nothing is genuinely written.
Cite the Reference of the Facts
When you are writing complex content on topics which are not that common, you might have to take help from other sources. In such situations, you should cite the reference of your source because plagiarism is not justified no matter what you are writing about. Choose a format that blends in with your website and creates a content that is as genuine as possible. Make sure that you cite the reference for all the journals and books properly so that the authors of those articles do not raise any concerns regarding the content on your website.
Use Paraphrasing Techniques for Sentences
This is very common for blogs as well as personal websites that are not strictly academic. Paraphrasing is a great way to post information on your website that already exists on other platforms. With paraphrasing, you avoid the risk of plagiarism and you can easily post all the relevant information required for your webpage. When you are paraphrasing content, make sure that you change the structure of the sentences so that the information is not identical to another website.
Come Up With Unique Topics
If you are recreating existing topics and writing things that are already written by other websites, plagiarism is bound to happen. So, instead of posting duplicate articles on your website, come up with innovative ideas and articles that are never written before. These topics will help increase the traffic on your website and your sales revenue will eventually increase. When you create fresh topics, your website becomes a legit source of information for the users and the ranking of your site improves on search engine platforms like Google and Bing.
Make sure that you pick out topics that are trendy and interesting for the audience because you will be able to attract better traffic with interesting articles. In addition to this, you can highlight the difficult challenges faced by the customers nowadays and provide a detailed solution for the users so that they can benefit from your site. Use graphs, images, and videos in your content to make it more appealing for the users because visual content is always preferred by the users.
Review Your Content before Publishing
There are times when plagiarism is totally unintentional but it occurs in the text somehow. Therefore, you should always review and check your content for plagiarism before presenting it to the audience. Moreover, when you review your content, you eliminate the chances of mistakes which increases the credibility of your site. There are various plagiarism checking tools available on the internet that you can use to check the plagiarism of your articles.
Conclusion
Plagiarism can spoil the reputation of your business, therefore, you should not copy content from other websites. You can catch new ideas from the internet in order to write new and fresh content for your website. Follow this site to get a fast and reliable internet connection and start working on the content of your website. Technology is advancing on a daily basis and there are numerous opportunities for you to write interesting articles for your web page in order to increase the traffic on your site.