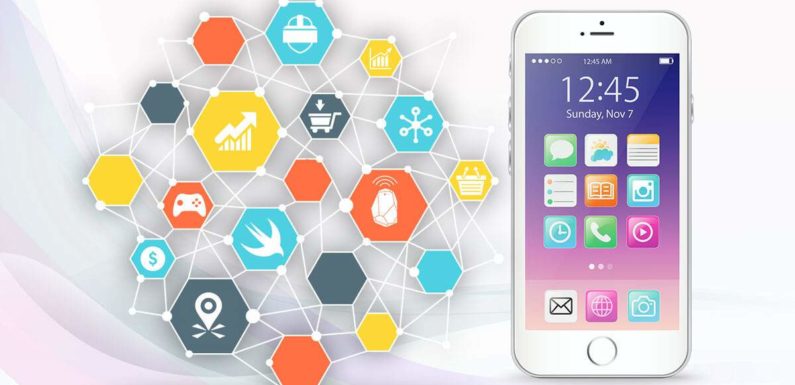 While iPhone has been considerably dominating the Smartphone market, the iPhone app development marketplace is also under a big pressure.
According to a certain report, there were around 46.68 million iPhones dispatched all over the world, alone in 2017.
The overwhelming demand for iPhone has been serving best opportunities for iOS app development agencies and developers to introduce more and more impressive iOS apps for the huge iPhone audience.
The iOS apps being introduced nowadays are even more interesting and imposing as these companies have been following ground-breaking technologies and trends to augment their iPhone app development services.
As we have already entered in 2018, the expectation from the technology giants must have increased up to the great extent to bring new-fangled technology experiments.
When it comes to iOS application development several amazing trends have a great contribution to the enhancement of the iPhone apps. In 2018, we will come across an abundance of such technology trends that can be better utilized in iPhone apps development. 
Let's explore some of the best iPhone app development trends that are worth experiencing in 2018:
Apple HomeKit
Apple HomeKit framework is an exceptional creation of Apple Inc. It is specially designed for home automation. The main motive behind the Apple HomeKit is to enable interaction and communication between your home's smart devices. Here Siri plays a big role in controlling the smart devices at your home.
IOS app developers can well utilize the Apple HomeKit SDK to build iPhone apps enabling the connected smart devices to act upon their prompts generated by Siri or by the users themselves.
Also, with Apple HomeKit a centralized application can be built to streamline the whole home automation process. The IoT applications such as home automation are anticipated to reach a massive 50bn by 2020 and thus Apple HomeKit is supposed to be more effectual in 2018, and beyond.
Swift4
Swift is an Apple's general-purpose programming language which is pre-compiled for iOS, Linux, macOS, & tvOS. It has been consistently leading as a most preferred programming language for iPhone app development. Swift 4 exhibits some useful characteristics. The framework offers the great ability to make robust and highly scalable iPhone applications.
This latest version of Swift adds virtue and value to the iPhone application development helping developers to create apps more rapidly without in fact compromising on the performance and security features. The apps built with Swift 4 consume comparatively fewer memory of your device.
High-Performance Hardware
Apple ARKit for AR operating on the Apple A9, A10, and A11 processors offers a durable performance that aids to get a quicker understanding of the scene and allows you to generate compelling and comprehensive virtual content over the real-world scenarios and scenes. Below are the few hardware benefits and probable trends for iPhone application development in 2018.
#1 Lighting Assessment
With camera sensor, Apple ARKit for AR can estimate the total light in a scene and apply the accurate quantity of light to diverse virtual objects.
#2 Rendering Optimizations
The Apple ARKit optimizations can be well used with Metal, SceneKit, and a variety of third-party tools including Unreal Engine and Unity.
#3 Visual Inertial Odometry
For tracking surrounding world more precisely, ARKit uses Visual Inertial Odometry that brings the Core Motion data and the camera sensor data together.
Artificial Intelligence and Contextual Learning for Siri
Right from its introduction, Siri- the intelligent personal assistant of Apple, has been acquiring an immense appreciation from the world. With artificial intelligence and contextual learning, Siri can offer a GPS pin at the same time as your message. Moreover, Siri operates as a great task manager that allows you to access your QR code for WeChat and also your Citi Mobile App.
File Management
File management is one of the powerful and interesting features offered by iOS 11 and rising in the trends for 2018. A useful app dubbed "Files" allows iPhone users to effectively and easily manage their files and different cloud apps from a single location.
Thus if you store your data on Google Drive and Dropbox, "Files" app can assist you to make a single dashboard from where you can manage everything stored on these cloud services. iPhone app developers can utilize this iOS 11 trend and introduce some inventive concepts whilst building apps for iPad and iPhone.
Conclusion
Days are not far when the iPhone app development will introduce some exceptionally fascinating experiments made by such newest technology trends. In order to match the current market requirements and the enormous competition, top iPhone app developers surely need to consider these trends.
Are you willing to make your own iPhone app with one of these amazing iOS app development trends? If so, you can also get in touch with us and discuss your app idea and requirements so that we can provide you with the Best iPhone app development solutions.