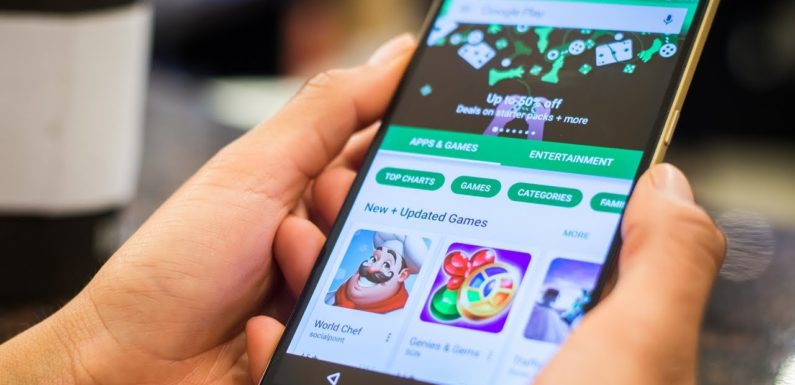 In the modern era of technology, everyone is familiar with smartphones and their capabilities given the fact that we spend most of our time with the phones in our hands. What is even more exciting is that it is possible to earn passive income through our phones at all times.
Passive income can be a rather slow-paced source at first, however over time the more time you spend on it, the better outcome it has. Since moneymaking apps need a continuous flow of effort, it will certainly be an extra step in the game if you have a phone that has as many advantageous features as possible – bearable long lasting battery, good connection (4G), etc.
Connection is a specifically important factor that you need to be able to constantly monitor the apps you use, and if by any chance you are located in an area with low cell tower coverage, you can easily opt for a 4G booster. What these mobile network boosters do is amplify the weak signal and ensure that you can use stable connection to continue working with your apps.
Moving on, here are top 5 money making apps that are trending in 2018 and will help you earn money on the go.
1.     ShopKick
ShopKick is the type of app that requires a lot of walking around; however, it is still applicable if you choose to use it passively. ShopKick's essence is to make you visit different stores and scanning the receipts of the items, you buy to receive gift cards. You are not limited to only purchase the items and submit a receipt, so you can also scan the items without any purchase requirements.
For every scan, you make and a receipt you submit you start earning points. Scanning items without purchase can range between 10 to 50 points, whereas when you purchase an item, submit a receipt, and earn points as much as starting 500, you will receive gift cards. You also get 250 points (called kicks) when you sign up. ShopKick cooperates with Walmart, Target, and Starbucks so you have the chance to get gift cards from all.
2.     Drop
Another trending app that you can use on the go as you purchase items from major retailing companies is Drop. Drop cooperates with major retailers and requests your bankcard info. The more purchases you make, the more points you earn.
It can be used passively when you go shopping and after you collect enough points you can convert them into actual gift cards from the companies that Drop cooperates with, for example Uber, Walmart, Starbucks and Amazon. You can also earn bonuses and extra points in some cases when you do a one-time purchase.
3.     Google Opinion Rewards
For Google Opinion Rewards app, you actually do not have to walk around as much, since all you have to do is take surveys that Google matches up with you according to the questions that you answer previously. By filling in the short surveys, you slowly start earning points, which is essentially Google Play Credit, which you can later spend on buying other apps that you like from the Play Store. The survey questions are easy and relevant to answer, and you can score as much as $1 for completing just one survey.
4.     Earny
Earny operates on different terms, however it still a good source for passive income. The app records the items that you buy and in case of detecting that the item is purchased for a lower price after a certain period of time, it notifies you so that you get your money back. This works with the help of the price protection policy adopted by many companies, so Earny will immediately notify you and get you a refund.
The most convenient thing about Earny is that it actually files a complaint to the company for the price drop instead of you, which means that you will not have to go through the trouble and just have to see the notification to get your refund.
5.     iBotta
Lastly, iBotta is yet another receipt-scanning app, however it is trending since it is relevant for major clothing stores, grocery/convenience stores. It provides you with an opportunity to make in-app, in-store purchases, scan the receipts, and have a reward of extra money as well as gift cards.
The app does not require frequent usage; you can still earn a lot of money even if you use it passively. There are also bonuses available, as well as a $10 bonus when you sign up for the first time.
With these 5 apps, you have the ability to add up to your income and enjoy the wonders that your phone can do with just a couple of clicks and be ready for more apps that are going to pierce through the trending list of moneymaking apps in 2018.