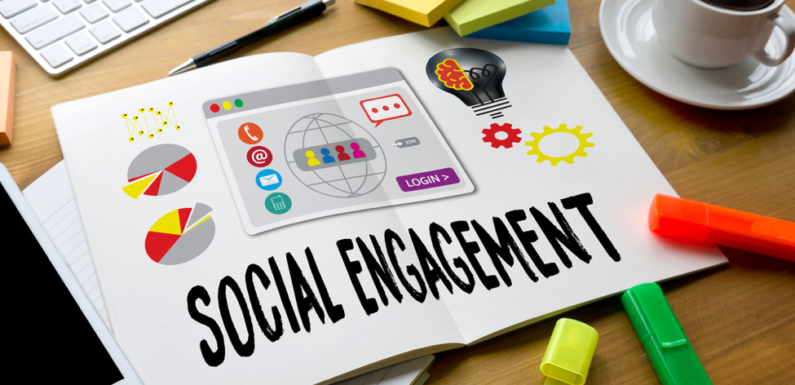 The online global marketplace is more competitive than ever, and small businesses can be lost in the shadow of larger companies. However, with a powerful social media marketing strategy, small businesses can catapult themselves center stage, regardless of the size and global reach of their competitors.
Did you know that 22 percent of the world's population is on Facebook?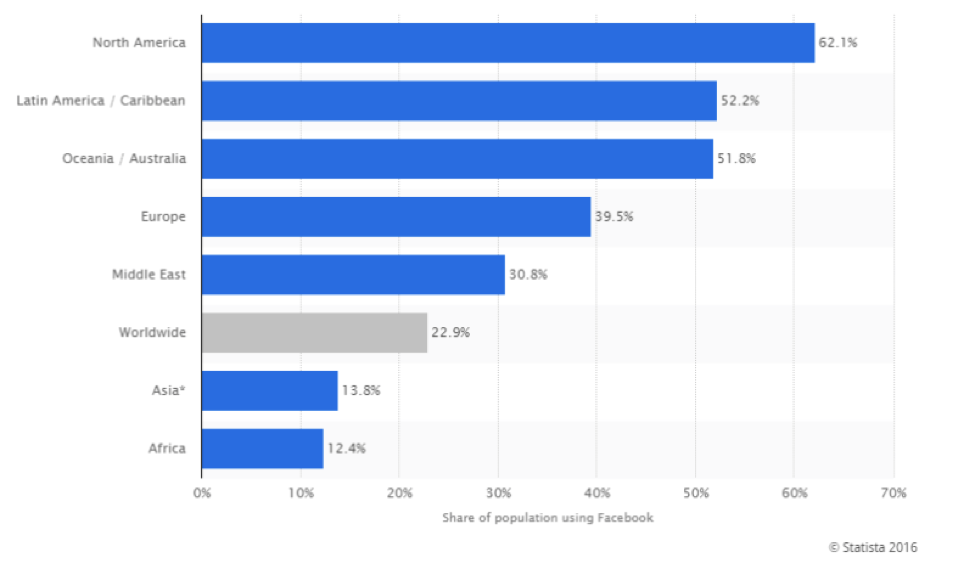 That alone makes a strong case to take your small businesses social media marketing to the next level. Other social media marketing stats include:
Facebook has the most users of any other social media network with 79 percent of all social users in the U.S.
51 percent of Instagram users check their accounts daily.
59 percent of people use social media to interact with businesses and get questions answered.
Pinterest drives more than 25 percent of all retail traffic.
The perpetual changing global marketplace makes connecting with your target audience more important than ever before. There is no better way to engage with your potential and existing customers than via your social media channels.
#1 Social Media Marketing is Target Market Focused
If you want to raise more awareness for your small business in a targeted way, social media is a powerful asset to leverage. Social media marketing also allows small businesses to localize their product and service offerings.
There are a number of key social media demographics you can use to localize your marketing strategy, including personal interests, age, and location. This targeted approach keeps your ROI intact while also netting pre-qualified buyers.
#2 Get Key Insight with Social Media Data and Analytics
Social media marketing can serve up real-time data and analytics that can help you maximize your marketing budget. Each social media network has an analytics feature that shows post impressions, reach, engagement, shares, comments, likes, and more.
These insights allow you to identify what posts are getting the most engagement and traffic to your small business's products and services. You can also monitor ad campaigns effectively. You will see your best performing ads, the most engaged buyer persona, and the most profitable times to post.
#3 Social Media Marketing is Cost Effective
One of the most appealing aspects of social media marketing for small businesses is its cost-effectiveness. You can set up your social accounts for free, and also engage with your future and existing customers for free.
Social media ad campaigns have also been proven to be cost-effective. You can set aside a small budget for social ads every month, or get funding for small business growth marketing.
Small business owners can reach even more new customers by combining their traditional marketing efforts with their social media strategy. You can post new products and services, promotions, seasonal deals, and other news.
#4 Engage with Your Customers in a Meaningful Way
Social media is all about engagement, and this can be a powerful asset for your small business. The global marketplace is so big that people appreciate that human touch, whether it is a phone call or Facebook message.
Unlike other marketing methods, making your small business social is an easy way for you to connect with new and existing customers. One of the essential strategies for business success via social media is to simply be available.
By using Hootsuite or Buffer, you can schedule all your social media posts in advance. This will free you up to respond to replies and comments, like customer retweets and shares, and be online and available when a customer has an important question.
Is Your Small Business Social Enough?
By using social media marketing to increase your online visibility, raise awareness, and engage with your customers, you can begin competing with larger brands and corporations.
This is especially valuable for local small businesses, due to social media marketing's cost-effectiveness. Small businesses can drive traffic to their website by targeting the right audience locally or globally. How do you use social media marketing for your small business?