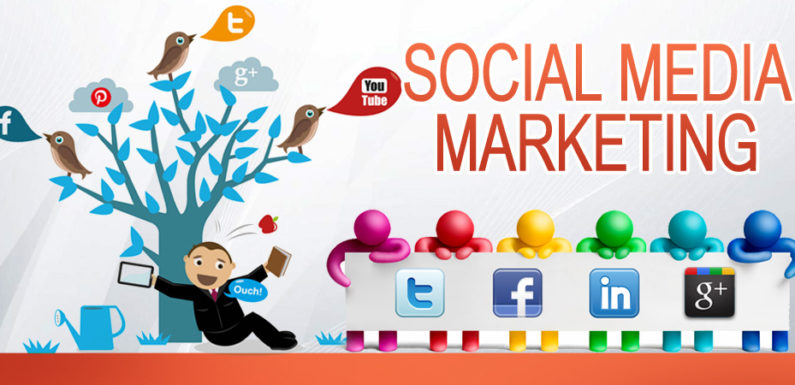 Marketing, in general, is not an easy task. It requires wit, knowledge, and tactics. Given that we are moving in a fast-paced environment, how can you cope up with it? One answer: use of social media. There are different ways to maximize online marketing including the use of social media. A trustworthy SEO company would probably help you with this task.
But look no further as we bring you some quick facts and tips about the advantages of social media marketing and how you can make full use of those:
There are different forms of social media
In today's age of technology, various social media websites are just around the corner. Aside from the well-known Facebook, we also have Twitter, Instagram, WhatsApp, EyeEm, and many more! With all of these platforms, we can do a lot of things, particularly marketing. We have different avenues to sell or advertise our products and services in different ways and style.
Each social media has specifications that will surely answer our needs or benefit us in any way. With all of these different forms of social media, we just have to gain but nothing to lose. What to do: Know your social media account well that would best meet your demand.
Facebook is the commonly used social media for selling and marketing of products and services. You can post in different buy and sell groups using your account, or create a page of your own where your customers can review and recommend your company.
On the other hand, Instagram is the one if you are after posting pictures to advertise. Should you need any help, contact a reliable SEO company to assist you with your plans.
Availability of wide range of audience
As I previously mentioned, we are in the age of technology. People use social media to connect with each other, friends within the same city or country, or even their relatives who are in the overseas. We cannot stress any further that almost all people have access to the Internet and social media. Therefore, if you are looking for an avenue where you can reach many people, say no more! Social media marketing is the one for you.
What to do: It might be a good thing that social media caters to wide range of audience. What you should do is to establish your name. 1,000 likes on Facebook or hundreds of followers on Instagram is not easy, but definitely not impossible to attain. Post relevant contents that will hook your visitors and make them trust you.
Know that you are advertising online, people can't touch or see you personally. It is better if you offer meetups or post your physical store if ever you have one. If this seems not possible to you, you may ask some help from the social media influencers or bloggers.
People use social media more often
With no question, Filipinos still top the surveys of the countries that use social media. Having some users is good but knowing that they are active users are much better. Unlike the traditional forms of marketing particularly print media, social media is not costly and will most probably reach active and live people. Just try to ask yourself, with all the flyers and posters given to you and posted all around the metro, out of ten, how many of those are you thoroughly reading?
However, it is still not a 100% guarantee that social media users are reading your ads well, but if you know how to post engagingly, you will have a better chance in reaching out to your leads and customers.
What to do: First, reach out to your connections in your social media accounts. Start marketing to your friends and relatives, and let them spread the word. Aside from that, it will be good if you have basic knowledge of how to give catchy posts but not misleading titles.
It is easy and always ready to use
Compare to other forms of marketing (particularly print media and TV advertisements), and social media is more cost-effective and easier to use. Whether your business is big or small, you can use any social media account to help you advertise your products and services. You don't need hundreds of thousands to print big tarpaulins or have your product to be heard on the radio or seen on television. With good content and memorable images, you are effectively marketing already.
What to do: Given that social media is all ready to use, also think about of upgrading your services. Social media accounts mainly Facebook offer marketing boosts to pages. Again, you can always ask an expert SEO company to help you with this.
To sum it up, what makes social media different from any other marketing platforms is that it lets you express yourself and creative side, while advertising. Remember that you always have an option to use your account or page to promote your company or business. So if you are looking for alternatives to where you can market, you have nothing to lose in trying social media.