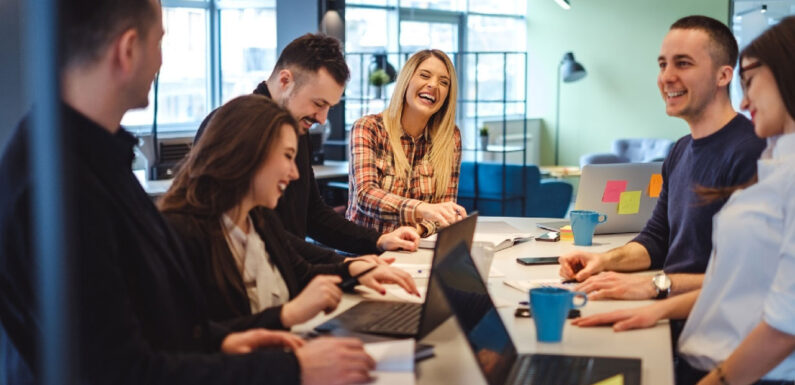 The year is 2022. Artificial intelligence and machine learning are in full effect, allowing you to take advantage of the latest developments in search engine optimization (SEO). While you can't control all of the factors that go into ranking your site, there are a few things you can do to ensure that your content is at the top of the heap.
The constant evolution of SEO is a challenge. It's something that you have to keep up with if you want your website to rank well on search engine results pages (SERPs). But it's a challenge that it's worth keeping up with. After all, a high ranking in SERPs is the key to more traffic, which means more leads and sales, and no business owner would turn down the opportunity for more sales.
Here are some SEO tips for 2022 that most experts agree will help ensure your site gets the attention it deserves from search engines and web users:
1. Produce High-Quality Content
You need to produce high-quality content if you want to improve your SEO rankings in 2022. Now, what constitutes high-quality content? There are a few factors that coincide with this. First, the basic premise of any piece should be based on an idea or topic that is researched and well thought out. It needs to add value to the reader's knowledge base while also being relevant and topical.
The content also needs to be original, meaning it has not been duplicated from other sources on the web. This is a tricky area as some parts of your content will likely appear on other sites as well; how else could you source material for your articles? The key here is making sure your written work does not go too far in mimicking another author's style or verbiage. You can use free plagiarism detectors such as Copyscape or Plagium.
2. Optimize your links
The days of a single blog post with a handful of links are gone.
Don't copy & paste. Instead, use your own words and unique phrases as links. Even better would be if you could provide value by creating original content that people want to read—this will give them an incentive to share your page with their friends or share it on their social networks.
Be consistent. You don't have to worry about link farms or keyword stuffing; any time someone shares one of your pages with their friends, it'll show up in their search results as well—as long as the sites linking back are high-quality sites in their field of interest.
The more quality links you have to point back at your website from high-authority sites (those with lots of backlinks), the better off you'll be when it comes time for Google and other search engines to crawl through all those pages in order to determine which pages they think should appear on the first page.
3. Improve Your Page Loading Speed
If you want to improve your SEO rankings in 2022, you should invest in improving the loading speed of your website. The faster your site loads, the better your SEO rankings will be. If you have a slow site, you aren't giving users a good experience and Google won't give your pages high rankings because of this. Luckily for all of us out there, there are many ways to test and improve the loading speed of our sites on various devices.
The first thing that should be done is to check what the current page speed is. A great tool to get started with is Google PageSpeed Insights. This tool will let you know how fast or slow your page is on both desktop and mobile devices, along with some tips on how to fix it if it isn't up to snuff.
When checking page speed, several things can affect it that may not be related directly to WordPress but still, need to be fixed before moving forward with any optimization efforts. These include:
Using exorbitant code/scripts/plugins (keep things clean)
Having large images (compress them)
Low-quality web hosting (get better hosting)
4. Optimize your page titles and meta descriptions
It's important to optimize your page titles and meta descriptions. In fact, you should do this for every single web page on your website.
The HTML title tag is the title of your web page, which also appears in search results when your website shows up. The meta description is what will appear as the short paragraph that explains what your website is about below the title tag in search results.
5. Add Videos To Your Site
Video will help you to delight your readers and keep them entertained.
Videos can be educational, funny, or both!
Videos will also increase the time visitors spend on your site. Upload videos that are related to the content of your page but not necessarily hosted on your own site. Include links back to the original source in case viewers want more information from other sources. Be sure to include a transcript for videos used as well so that search engines can read the text and index it for search purposes.
6. Add Internal Links
Did you know that internal linking is also a great way to keep users on your website? It's true!
Internal links help search engines discover and index additional pages from your site. This can improve SEO ranking. You can use anchor text (the words or phrases that make up the link) to link to other pages on your site. You should use your keywords in the anchor text, but don't go overboard—you want people to click through and read the content of the page you're linking to as well.
7. Run an Ongoing SEO Campaign (It Never Stops)
SEO is a never-ending process, and it can be difficult to keep up with.
If you want to drive traffic to your website, you need to make sure your website is visible in search engines. An ongoing SEO campaign will ensure that your website stays at the top of search engine results, meaning that when potential customers look for your product or service online, they will see your website first.
SEO isn't something that you do once and then forget about; it's a long-term strategy. It requires constant attention and upkeep. When it comes to campaigns, if you are not sure how they work, it is best to contact an SEO agency. Otherwise, you will lose a lot of money, and you will not achieve the desired results.
8. Get Inbound Links (From Other Sites)
There's no need to have your own blog or page for SEO purposes. Your link profile is more important than any content you can put on your website.
Link building isn't just about submitting links to search engines. It's a process that includes the people who perceive you as an authority in the niche you want to target, and those who are interested in linking back to your site without being compensated for it. It's also important to thank these websites when they link out to yours and make them feel comfortable about doing so (don't be too pushy).
Social media is another way of getting links from other sites (and vice versa), because a lot of people use their social media platforms as a free marketing tool, and will share links with their followers (and vice versa). Be sure to check the "Share" settings on those pages you're linking out from; it's important they're not set up so that only people with the same social media profiles get shared links from them (this means that if a person shares a post from TechCrunch on Facebook, it won't appear on my Facebook newsfeed).
9. Create Local Listings on Google & Bing
First, it's important to understand that SEO is an ever-changing field, and search engines are constantly improving their algorithms. That's why you can't just create a listing on Google My Business and forget about it.
You need to stay on top of your online presence and make sure everything is as up-to-date as possible. In other words, don't upload a photo from 2015 when you look like a completely different person (we've all been there). If your business information changes (address or contact info), make sure that gets updated in your GMB listing. The more accurate your GMB profile is, the more likely customers will find you when they search for something relevant to what you offer.
10. Mobile-first indexing
Mobile-first indexing means that Google will rank your site based on its mobile version rather than its desktop version. That's why it's crucial for your website to be optimized for mobile devices. In fact, having a responsive design or AMP (Accelerated Mobile Pages) content is no longer a mere demand but a necessity for any website that wants to rank well.
Also, experts predict that by 2022, 50 per cent of all searches will be done through voice commands. This means you need to optimize your content for voice search. For example, people searching with their voices tend to ask questions: "Hey Siri, how do I clean up my Mac?" – to point out in search results, you would like to optimize your website using question keywords like "how" and "why."
Now is the time to get to work!