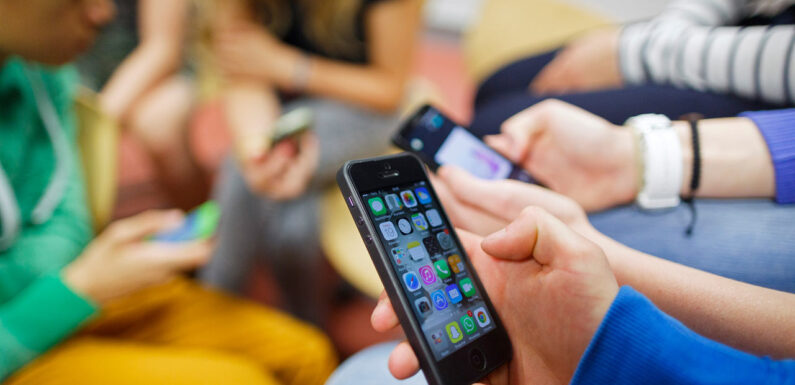 Mobile Operating Network in the United States is growing at a rapid phase.
The frequency bands that a phone may operate in are an essential aspect of its specification. The supported frequency bands determine a handset's compatibility with a network carrier.
GSMArena is delighted to give you its own country-based frequency band list in addition to the phone specifications. You can use it whether you're looking for a phone in your home country or checking to see whether your current phone will operate in the country you're visiting. It's not operator-specific.
Plenty of Mobile Network Operators in the USA are making the US Mobile Network Market huge and competitive.
Here is the list of Mobile Network Operators in the USA …
1. Verizon Wireless
2. AT & T Mobility
3. T-Mobile US
4. Sprint Corporation
5. United States Cellular Corporation
6. Cellular South
7. Cellcom
8. Southern Communication Services
9. Metro PCS
The United States Mobile Networks:
2G Network:
The second generation of cellular phone technology, made available in 1992, is the first to incorporate digital conversation encryption. Although 2G networks were the first to provide SMS text messaging and data services, their data transfer rates were inferior to those of their successors.
3G Network:
Video calls are now possible on all three types of 3G networks, which are quicker and more reliable than the previous two types of networks. As a result, they're well-suited for use in modern smartphones, where many apps necessitate a constant high-speed internet connection.
4G Network:
Fourth-generation (4G) wireless technology refers to the latest generation of mobile phone communication protocols. It's a 4G technology that's a step up from 3G in speed and connectivity for mobile devices. USB wireless modems for laptops and even residential internet access can use the high data transfer speeds offered by 4G networks.
5G Network:
Known as the "5th generation" (5G), this is the next step in the evolution of wireless technology. Faster than previous generations and allowing for new mobile data use cases are among the promises of 5G. More devices can be connected simultaneously because of 5G's increased capacity and higher speeds (up to ten times faster), as well as substantially lower latency (up to 50 times lower).
Let's understand how BIG is the US Mobile Operating Network:
US Mobile Virtual Network Operators Market is predicted to reach USD 16.24 billion by 2026, with a CAGR of 3.5 percent, from 2020 to 2026, and is valued at USD 13.15 billion in 2020. (2021-2026). As far as the MVNO industry is concerned, the US market is regarded as mature and developed. In 2011, the first MVNOs began operating in the United States.
As the number of mobile customers has increased, the MVNO market has grown steadily since then. According to the GSMA, there were 139 MVNOs serving 36 million active subscribers across the US's four major carriers' network infrastructure as of April 2019. Because of the FCC's Lifeline program, MVNOs have thrived in the United States.
Several MVNOs have formed alliances with major US states to offer heavily subsidized mobile and broadband services.
Changes in demand, competition, and technology present new opportunities and challenges to mobile virtual network operators (MVNOs) and their hosts, the mobile network operators (MNOs). Large telecommunications providers, including T-Mobile, Verizon, and AT&T, control substantial portions of the US mobile market, which is expected to reach saturation in 2019 with a penetration rate above 80%. With an eye on providing unique value to a narrowly defined group of clients, MVNOs in the US are increasingly becoming a means of expanding the host operator's subscriber base. Mobile Virtual Network Operators (MVNOs) have been increasingly popular in the United States because of their cost-effective service offerings, which are popular amongst users of used and reconditioned mobile devices.
The growth of MVNOs has been fuelled by increasing data usage in the country as wireless phone subscriptions level off. The main four MNOs in the country are attempting to gain from this user base. Consumer satisfaction with full-service MVNOs was greater than that of MNOs in 2019 (77 vs. 73), according to the ACSI, a customer satisfaction survey. T-Metro Mobile by T-Mobile came in second, followed by Virgin Mobile and Boost Mobile. Cricket Wireless took the top spot with 79 points and more than 10 million customers worldwide. As a result, the company provided the most competitive full-service MVNO wireless plans available. With BYODs and enterprise-level usage, MVNOs have an access point into the lucrative postpaid market, another driving reason for the growth in the country's market.
The MNVO market in the US is also experiencing mergers and acquisitions. For example, the USD 1.4 billion purchase of Boost Mobile by DISH will be completed in July 2020. DISH now has access to the retail wireless market, and it will be able to provide wireless service to its nine million subscribers. Sprint used to own and operate Boost, which was previously known as Boost Mobile. DISH bought Boost Mobile in April 2020, following the merger of Sprint and T-Mobile. As part of the Sprint-T-merger, Mobile's DISH announced a series of agreements with the DOJ and FCC in July 2019. Seven years of T-network, Mobile's including the capacity to serve DISH customers between T-first-of-its-kind Mobile's countrywide 5G network and DISH's upcoming independent 5G network. Continued progress has been made in DISH's 5G network implementation, and Fujitsu has been selected to supply radio modules.
Business enterprises, particularly in nations that the COVID-19 pandemic has severely impacted, permit their staff to work from home (WFH). The expansion in the number of people working from home has boosted demand for downloading, watching online videos, and using video conferencing to communicate, which has increased network traffic and data usage. To assist working and studying from home, T-Mobile has increased the low-band 4G capacity by up to six times. This will carry on throughout the pandemic.
Therefore, it is anticipated that MVNOs, which use T-and Mobile's other networks of a similar nature, will be essential in supporting the US's networking infrastructure. Given the impact of COVID-19 for a short time that ends in May 2020, Cricket Wireless introduced a new USD 15 plan with 2GB of data and unlimited talking and texts without any activation in March 2020.