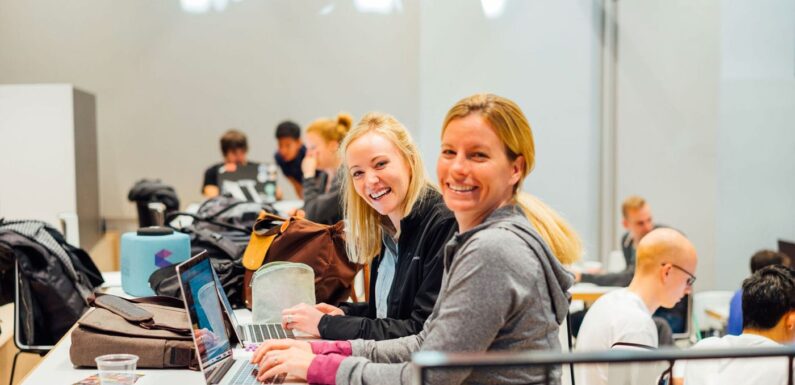 Facebook is one of the widest-reaching and oldest social media platforms around boasting a staggering 2.8 billion monthly active users. Facebook connects more people than any company has ever in the past and there is no other platform that offers this kind of reach. The immense popularity of Facebook has made brands rethink their marketing strategies to stay ahead of their competitors.
However, now and then there are tons of updates and the number of active users continues to grow. Keeping up with all the changes at Facebook can be hard and knowing what all updates mean can be difficult.
So, keeping updated with the Facebook statistics is important, especially when planning your marketing strategy. 
In this post, we bring you the latest 20 Facebook stats that matter to marketers the most. So, let us get started.
#1 Facebook is Undefeated Champion
Facebook is the leading social media network with 50% of social media users. Since its inception in 2004, Facebook has ruled the world of social media and there is no stopping the giant. The platform has the greatest number of active users with 74% visiting the site daily spending hours scrolling, thus making them a great potential audience for your digital marketing efforts.
#2 Facebook is Third Most Visited Platform
When spending time online, there is a good chance they are doing it on Facebook. This offers a great opportunity for businesses to be where the audience is and reap positive results.
#3 India has Most Facebook Users
Among all the countries with Facebook users, India has the highest number of users, a whopping 310 million. It offers a great opportunity for worldwide businesses considering an expansion.
#4 Majority of Facebook Users Is Aged 25 to 35
32% of people aged 25 to 35 use Facebook the most with 57% male and 43% female. As marketers, we can use this in-depth knowledge to inform our advertising choices and make strategies accordingly.
#5 Wednesday 11 a.m. is Highest Engagement Time on Facebook 
Facebook sees high engagement times on Wednesday at 11 a.m. while Monday and Friday also showed high engagement between 10 to 11 a.m.
#6 Older Generation is Taking Over 
People born between 1946 and 1964, commonly referred to as the silent generation are one of the fastest-growing groups of Facebook users. The platform is awesome for grandparents to keep track of their grandchildren and serve as an all-purpose marketing customer as they buy stuff for their grandchildren. So, with this stat in mind, marketers can plan out the strategy and reap positive results.
#7 A Total 74% of High-Income Users are on Facebook 
High-income earners have a higher disposable income to spend on products and services. This is good news for advertisers as it means that you can tailor ads targeting different income levels without thinking about a low target count.
#8 Users Access Facebook on Mobile 
Among the 2.8 billion users, people accessing Facebook via a mobile device is 98.3% and 79.9% users only use mobile to visit the social media platform. This stat enables markets to craft Facebook ads and videos that are mobile-friendly.
#9 A Total 36% of Users Get News from Facebook
Facebook is becoming a source of news, and it is one thing that all businesses should keep tabs on. However, for marketers, this statistic proves to be worth considering as they can reveal new product or service launches and campaigns.
#10 Approx 500 Million People Use Facebook Stories Every Day 
Stories have the strategic advantage of appearing at the top of the Facebook app and they are the first thing that customers see. With so many people using Facebook stories every day, marketers struggling with algorithms can use it for their content to be seen and increase engagement.
#11 Approx 66% Users Like or Follow Brand Page
This is a lot of positive engagement and it covers all sorts of businesses. Facebook users can learn a lot about your business by seeing what others have liked or followed on their profile.
#12 Approx 140 Million Businesses Use Facebook
This number shows the importance of the platform as a sales and marketing channel. So, to compete with the businesses you need to have a brand page and a solid Facebook marketing strategy.
#13 Approx 81% of Businesses Share Videos on Facebook
The best place to share things is where your potential audience is and will check it every day. The text does not entice the users as much as the video does, thus, businesses share videos, and as a marketer, you should make the strategy around video creation and sharing.
#14 Average Facebook User Clicks on 12 Ads/Month
That is one ad every 2.5 days. This is not a huge number, however, all ads do not require a click to be effective. This stat indicates that users pay attention to and engage with Facebook ads.
#15 A Total Ad Revenue on Facebook Is $20.7 Billion
Facebook revealed that its total advertising revenue was $20.7 billion. The company recorded a 25% growth in this revenue stream.
#16 Facebook Has the Most Ads & Highest CTR
Ads Manager offers 4 different ad placements: Facebook, Messenger, Instagram, and Audience Network. Of these four, Facebook has 45.2% of ad placement preference as the click-through rate (CTR) is better.
#17 Approx 32% Of Users Engage with Brands Frequently
This stat indicates that every third Facebook user interacts with at least some brand and if you are not on Facebook you are missing out on the potential audience.
#18 Page Posts on Facebook Have 2.6% Organic Reach
Stats show that pages have little organic reach. However, paying Facebook for ad exposure is the most common way of reaching more viewers.
#19 Vertical Videos Generate the Highest Engagement 
Facebook offers landscape, square, and vertical video formats and amongst all of them, vertical video is a clear winner generating more engagement. Most people access Facebook via mobile and they do not need to turn the phones sideways.
#20 Live Videos Receive 6X Engagement
Users respond well to live videos, so if you have a product launch, you can post live videos to increase engagement and build relationships with your target audience.
Conclusion
These are the 20+ Facebook stats that every marketer needs to be aware of in 2021 to better their marketing strategy and target more users.