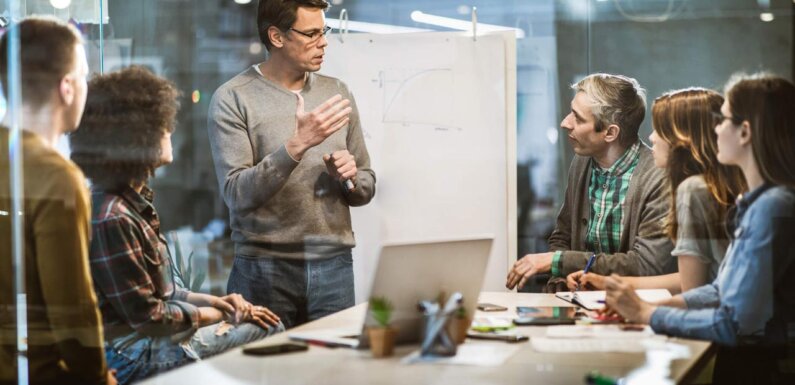 It is essential to learn new marketing strategies for effective product sales to grow your business with flying colors. It is the key to make a successful portfolio and the best version of BCG (Boston Consulting Group's) matrix for the organization. It is essential to keep updated about new market trends and strategies for an e-commerce website. It helps you to win the market and establish an excellent portfolio for your business.
In this digitalization era, consumers are trying to collect all the necessary information online before purchasing any products. Therefore, most of the top-class e-commerce websites have started providing a review in the information section. They are also trying to offer related images and videos for individual products. Thus, video marketing has become the most effective strategy in the arsenal to grab the target audience.
But with some regular standard videos, you can't find the traffic on your website. With growing SEO services and expert editors', video marketing has also become a competitive platform. You have to put extra effort into developing the website's AI as per consumer interest and feedback.
10 Video Marketing Trends to Guide Your Online Strategy
If you are running an ecommerce business, and looking for a platform to grow and groom your business and your marketing strategies, then you are on the correct page. This post will discuss the top 10 video marketing trends to pace your business on a different level.
1. Video Usage in 2021
When you do a business, the most important thing to remember is to know about its implication in the practical world. In recent times, you can see that most of the business runs through different Video Marketing usage. The sales reels on Instagram to a detailed review on YouTube are some of the most acceptable video marketing uses.
2. The Live Stream Boom on Mobiles
The live stream videos, especially those guided to YouTube SEO, are top on the row. Most of them are offered to be operated by smartphones only with simple applications. Analysis proves that the market of live streams is growing at a rate of 55% every year.
3. More Short Videos
On these busy days, a person doesn't concentrate on single long videos. These videos are skipped over shortly edited clips. The promotion of the brand on the platform like TikTok videos or the Insta Reels is a perfect example of growing Video marketing trends.
4. User-Generated Video Content
In every strategy related to the market, the prime focus is the consumer. It is the prime criterion to win over the market trends. In modern times, the software gathers the user's data to provide the consumer's best experience. SEO optimized video always makes the customer a loyal consumer with the help of Artificial Intelligence.
5. More Online Training and Educational Videos
E-learning is one of the most growing video marketing trends in this modern time. There are people like working professionals who want to upgrade their skills for promotion and pay hikes. But these kinds of people can't afford to attend regular classes due to their busy schedules. Some students and researchers continuously use the internet as an educational gateway. After the outbreak of covid-19, working from home has become a significant trend for various employees.
6. Video Advertising Growth
Digital marketing is the most significant market trend to give a platform to companies to promote their product. You may have seen some videos guided to YouTube SEO while scrolling on YouTube and Facebook. There is also a paid promotion category of videos you may have seen at the intro or anywhere in the video. It is one of the most cost-effective ways of marketing for a more considerable amount of audience.
7. Keep Investing in Video Marketing
You should invest in Video marketing, especially YouTube SEO, if you have not done it already. Because 80 out of the 100 business owners say this investment strategy has grown their sales and stocks value with flying colors.
8. Interactive AR Current in 2021
AR (Augmented reality) and VR (Virtual Reality) as a strategy change the market scenario completely. It will help the videos to get more attractive and give a real-life experience to the viewer.
9. The Rise of Shoppable Videos
With the growing potential of e-commerce websites, shopping videos and product reviews have got a significant hike. These videos enthusiast the buyers to purchase the product. It also gives the viewers a positive experience before buying the product.
10. Virtual Events are Here to Stay at the top
Event is a platform where you can meet people and collect the necessary feedback to grow your product in the future. People are more available to attend an event virtually than manually. In this COVID-19 pandemic, all academic and business affairs are more congested with the audience. There are more slots available in a video conference than a manual conference.
Wrapping up
Driving straight into the market without knowing correctly is similar to jumping into the sea without knowing how to swim. We hope the video marketing strategies mentioned above will help you to grow as a successful entrepreneur.