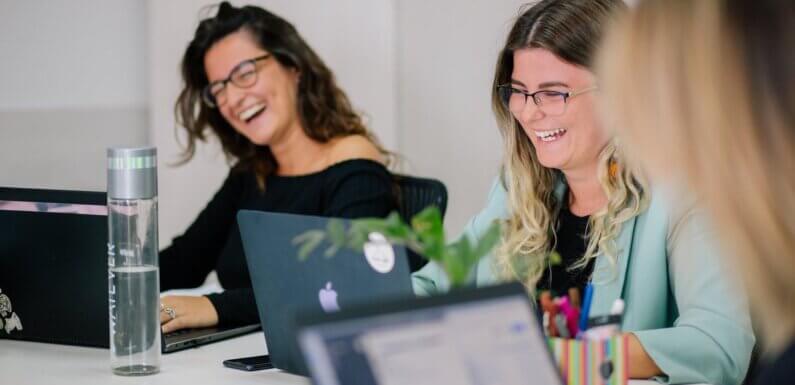 While considering the sphere of digital marketing, the list of trends and techniques available are numerous. To remain competent in the digital ecosystem of 2021, hyper-aligned digital marketing techniques are the norm.
In the wired world of today, a robust and progressive digital marketing strategy is imperative. In the virtual space, Enterprises across the globe are clamouring to create a niche for themselves with direct access to interactions with their target audience, respond to customer queries and tell their brand story in a creative and engaging way. With the digital marketing techniques, trends and tools included in this article, I endeavour to paint a clear picture how digital marketing can help you reach new customers and meet and exceed your unique business goals. 
If you are looking to increase sales, gain more revenue and enhance awareness and loyalty amongst customers for your brand, then this article is for you. 
So without any further ado, here are 8 modern trends/techniques that will revolutionize your digital marketing campaigns.
Target Featured Snippets- "Position Zero"
For a very long time now, enterprises have churned out strategy after strategy with the goal to be listed on the #1 spot of search results. Now that we have entered 2021, SEO efforts have shifted for even higher visibility offered by "position zero"
Position Zero is basically Google's featured snippet that appears above normal search results on your search page. What makes position zero special is that it works differently from normal search rankings and is even targeted at a different end goal. While normal search engine results want the user to click on the displayed link and then reach the company's website, "position zero" aims at answering the user's question right there on the search page, earning the nickname "no click search"
The featured snippet space forgoes a user clicking on a link and travelling to a website and instead capitalizes on the factor of gaining brand recognition for the enterprise as a thought leader in its space. Featured Snippets are also read aloud with Google assistant web searches which adds an extra layer of interaction between the customer and the brand.
If you wish to target a featured snippet for your brands digital marketing strategy here a few pointers that might offer assistance-
Featured snippets usually answer long-tail keyword phrases and questions that begin with "how to"…
A featured snippet can be a step-by-step bulleted list, a table structure, a definition or even a video so long as the keyword question is answered thoroughly and clearly.
Content marketing- Organically inform and attract customers.
Content marketing plays a pivotal role in attracting your target audience. The basics of content marketing is serving users with content that is relevant, valuable and is worth the time of its consumers.
Content marketing encapsulates four sub strategies-
Mobile content- Content designed especially to be consumed on the ever-popular mobile platform.
Native advertising- Paid advertisements that match the look and functionalities of their respective media format such as ads in social media feeds and recommended content on a web page.
Influencer marketing- Utilization of users (influencers) with significant followings on social media platforms to recommend your products and service to their communities.
 Marketing automation- A hybrid of software and strategy, marketing automation allows enterprises to serve useful content to prospective customers at exactly the right time.
E.g. Customers receiving Ads on their mobiles and in their mail of available properties after the customer has searched for houses. 
Customer segmentation- mould your strategy according to customer type
Customer segmentation has been around for a considerable amount of time and yet remain evergreen. The core thought behind customer segmentation- is that instead of creating one monolithic marketing campaign targeted at a general audience, customer segmentation deploys a large number of smaller marketing campaigns targeting specific customer segments.
Customer segmentation efforts group target audiences on the basis of purchase habits, demographics, traits, and behaviours, which allow your enterprise to create bespoke content for each group. A simple example is a company having a separate mailing list and mail content for high spending customer groups and low spending customer groups, with each mail featuring different products and content styles.
Customer groups can be created on the basis of demographics, geographic, psychographic, customer journeys, and behavioural factors.
Customer segmentation offers an unmatched level of personalization in brand communications through specialized ads on pre-decided sites, blog content categories, and social media content.
Search Engine Optimization (SEO)- image and video, local and voice searches
Another classic digital marketing strategy, SEO, is in constant evolutionary flux with Google's frequent algorithm updates. The traditional search types for images, videos, and content are by typing in keywords, and traditional SEO banks on content sporting these keywords so that users are served with relevant content. But searching itself has come a long way.
Image searches- 
Many do not know that Google accepts images and even original photos as search context. Google's photo search app, Google Lens, allows users to submit images to receive search results. These results are currently limited to purchase recommendations and product pages, but with image searches gaining popularity, image and video SEO campaigns are growing increasingly relevant. Some pointers to keep in mind are-
Always include alt text in descriptions of images
Create a dedicated sitemap for images
Include keywords in filenames
Use high-quality images
Brand awareness increases by almost 140% after a user watches a video, and this format is therefore fast becoming the go-to option for digital marketers. Video also appeals to current search behaviours across generations where millennials, generation Z, and generation X, all enjoy watching videos whether they are instructional, behind the scenes, event documentaries, or ad films.
Combined with content marketing and social media presence, Video marketing can augment brand awareness to unprecedented levels leading to increased conversions.
Two major factors that put forth arguments in favour of video marketing are-
90% of users credit videos for their purchase decisions.
Pages with video content are more than 53 times more likely to feature on the first page of a generic search result.
A. Local SEO-

Now let's take a look at "local" SEO integrations. Users searching for businesses/products/services with their location have stronger purchase intent and therefore are more apt to convert into customers. The inclusion of local keywords in your SEO strategy can help your business in reaching users who could be just around the corner, ready and willing to visit your premises.
B. Voice Searches-
And now for the third and most recent form of SEO, voice searches. Ever since voice assistants hit the market a couple of years ago, voice searches have increased manifold. Since people don't' use the same keywords while talking as compared to when they type, voice SEO ideally incorporates speech keywords to serve desired search results.
Interactive content- don't just promote engagement, promote the enjoyment
Interactive content allows its audience to actively participate in the engagement instead of passively reading, listening, or watching. Content types such as contests, giveaways, calculators, quizzes, etc., can take a brand story to new heights of relatability and personal appeal. With interactive content, the value and utility of each user engagement are enhanced. Marketers can also capture valuable insights into customer desires/behaviour with interactive content.
Interactive content is poised perfectly to reap the rewards of the ever-growing trend of personalization. Even when putting aside the personal gratification that users derive from being served with interactive content, at the very least, it increases the length of time that a user engages with a brand, thus improving the brands standing in algorithm-based feeds and searches.
Social Media marketing- customer opinions matter
Social media marketing endeavours to increase brand awareness and conversions for a brand while building and maintaining its reputation. Social media marketing focuses on creating promotional and informational engagements and is extremely successful in doing so, given that 25% of an average user's internet time is spent on social media.
Mentioned below are a few statistics that describe why social media marketing is effective-
3.5 billion people use social media, making an enormous market
90.4% of millennials, 66.5% of GenX, and 48.2% of Baby Boomers use social media making it perfect for products targeted at all age groups.
An average individual spends approximately 3 hours on social media.
70% of users make purchase decisions based on the social proof (testimonials, reviews, etc.) they find about a brand on social media platforms.
Artificial intelligence- for intuitive, personable user interactions
Artificial intelligence tech applies machine cognition and reasoning to algorithmic computations facilitating the creation of increasingly accurate strategies. With artificial intelligence tech In place, and enterprise can-
Find meaningful patterns to acquire insights into marketing numbers for precise ad targeting and projections of consumer behaviour.
Use search engines to interpret queries and serve up relevant results.
Improve customer-centric strategies through better trend analysis, precise customer profiling, and sophisticated personalization strategies.
To give you a glimpse of the value that personalization of user engagement through AI, 43% of consumers are more likely to make a purchase from a business where the customer experience is personalized. In short, the earlier mentioned trend of customer segmentation is greatly augmented and enhanced by the application of AI.
Big data- augment your digital marketing strategy with data analytics
Big data plays a crucial role in digital marketing strategies. Data analytics can help your enterprise with data-driven conclusions and projections to evaluate customer behaviour and glitches closer to home, like issues in operational processes.
While Data analytics possesses the potential to analyse past trends, it can also make predictions of customer behaviour and emerging market opportunities for your enterprise.
From insights into the customer-base to keep track of demand flow to assisting strategy teams in creating engagements to precise targeting, digital marketers can now infuse the potential of data analytics into their performance strategies for enhanced efficiency.
Chat bots- For instant answers to your queries
Chat bots emulate live chats and can talk with customers. Most of the chat windows that pop up after you have landed on a site are chat bots in action. 57% of customers say that they require quick responses and accurate answers to their questions, and chat bots do just that. Some of the major benefits of a chat bot are-
1. It improves service experience-
It reduces wait times for customers
It reduces the need for a large number of service reps who can be deployed to answering and responding more complex queries and situations
24*7 service availability.
2. Customer engagement post-sales-
A chat bot's ability to handle customer engagement proactively and send follow-up messages, greetings, new product launch info, and new offers is an exceptionally valuable form of digital marketing.
3. Data collection
Chat bots are programmable to capture metrics like customer engagement levels, brand mentions, buying patterns, and other customer behaviour. Using this data, businesses can get a clear idea of customer mind sets and their product/service/brand's market value.
To sum it up, chat bots can convert a user into a paying customer with the real-time interaction they offer and also function as brand ambassadors
The advent of IoT
Functioning in tandem with big data, and now perceivably the largest source of behavioural data, and customer segmentation, IoT solutions have taken the market by storm. Enterprises that understand the value of consistent innovation have refocussed their resources towards inclusion of IoT in their operations to remain relevant in the evolved business and cultural landscape that we now know as the "new normal".
Offering efficiencies such as agility, automation, monitoring, remote collaboration, smart manufacturing, augmented visualization and business resilience IoT has become integral to all sectors of the market inclusive of consumer white goods i.e. appliances like refrigerators, washing machines and ovens to wearable devices that help in monitoring health stats, locations and productivity.
Enterprises can now leverage next-gen analytics to identify key points such as efficiency, availability and quality powered by quantifiable data inflows through IoT enabled devices and systems.
In summation
As we as a society grow increasingly digitally-driven, the physical structure of neighbourhood commerce has now almost entirely given way to larger fluid communities online.
For companies that have long since possessed brick and mortar business premises, marketing campaigns of the days gone by, such as flyers, posters, radio ads, etc., have been replaced by their digital counterparts.
With the digital ecosystem flourishing in 2021, following the trends mentioned above and incorporating them into your marketing strategy can help you move beyond your regular market. Field of operations and into the world in its entirety.