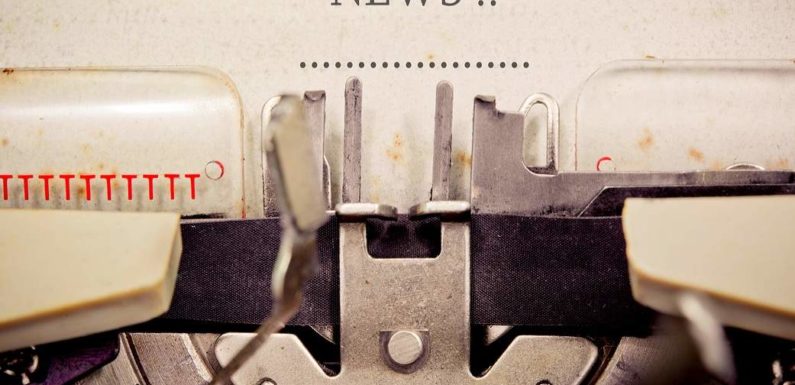 Even to this day, when the newest, most effective and essential marketing solutions have turned digital, a press release distribution remains critical in a business' marketing makeup. Though considered an old-fashioned form of marketing, a press release remains one of the most cost-effective, easy way to promote any business. And now, thanks to the power and accessibility of the internet, what used to be an exclusive and relatively expensive marketing tool has become free and open to all businesses, no matter the niche and the size.
However, a free press release distribution can only be as effective if it is properly executed. Because of the number of press releases sent to newswire and PR websites daily, your free press release can get buried and never see the light of day if you're not careful. In this guide, we'll teach you the basics – from crafting a compelling news copy, how to distribute it properly, and the best free PR websites out there right now. Read ahead for your ultimate guide to free press release distribution.
What is a press release?
A press release is a written form of communication of a business' important event or development. Press releases are typically brief, straight-to-the-point and follow a hard news format. They are distributed to media outlets and journalists. Nowadays, they are additionally distributed on the internet by various PR and Digital Marketing firms through paid and free press release services.
Getting a press release published or get picked up by journalists, however, is another story altogether. Don't expect that the media will just grab it and run with it, especially with a free press release service. Whether your news is something that might interest their readers is the number one factor journalists consider. This is why your press release, above anything else, needs to be newsworthy.
What is the purpose of a press release?
First of all, you shouldn't confuse "news" with "press release." A press release's primary purpose is to promote something essential and significant. It follows a strict format and serves three main marketing and promotional purposes:
To inform the media of an event, in the hopes that it will pass along the information

To let the media or key influencers know about your business or organization, in the hopes that they will write actual news about your story or business

To promote your brand and develop your reputation online through blogs, authority networks, and social media platforms in direct readership exposure.
How do you write a press release?
Press Release Format
As we've mentioned above, press releases often adhere to a strict format. By keeping the format consistent, journalists and readers will always know where to look at first glance to effectively know the gist of your story. Typically, a press release reads as follows:
The headline of the Press Release –

A concise, straight-to-the-point headline that tells what your news is about.

"For Immediate Release" or the date of your press release.
Press Contact Information:

Name, Phone, Email.

Summary Bullet Points.
Intro Paragraph

– A brief introduction of your press release's most pertinent information. 3-4 paragraphs.

Second Paragraph

– Should contain more detail supporting your intro paragraph and should include a quote from a relevant individual in your business or niche.

Third Paragraph

– Any more important information that the reader should know. You can also include an effective call-to-action in this part.

Boilerplate

– A concise information and description of what your business/organization is about.
For a simple and easy press release template, refer to our example format below:
"For Immediate Release
Name of Press Contact:
Date:
Phone:
Email:
[INSERT HEADLINE]
Summary Bullet Point One
Summary Bullet Point Two
Summary Bullet Point Three
[CITY], [STATE] – Introductory Paragraph
[QUOTE]
[Second Paragraph]
[Third Paragraph]
[QUOTE]
Closing Paragraph
[BOILERPLATE]"
Tips On Writing An Effective Press Release
Following the correct press release is one thing, but making it compelling enough to attract the attention of readers is another thing entirely. To help you ensure that your press release won't be ignored, we've compiled five easy and simple steps to help you write a compelling news copy.
Create an irresistible headline.
Your headline will be the first thing your readers will see. Suffice it to say, if your headline fails to grab attention right from the get-go, your chances of your release getting read are slim to none. This is why it is crucial that you create a strong headline. Make use of action verbs. Use clear and understandable language. And most of all, keep your headline short and straightforward – but powerful. As much as possible, keep your headline in one line so that your readers can focus on your topline message.
Tell them why they should care.
It is crucial that your message conveys value. For analysts, reporters, followers or influencers to want to share your press release, you have to clear about the "why should I care?" aspect of your news story. The first paragraph should over the 6w's – who, what, why, when, where, and how. Journalists just don't have the time to sift through fluff and irrelevant details, which is why you need to go straight to the point.
Include and insightful and tempting quote.
A quote is an essential aspect of your press release. It adds a human factor to your story. This is why you should offer a quote the provides valuable insight into your story. Journalists are always seeking stories that have a human context and paints a picture of how a particular development in our business affects your industry, customer base, and your landscape. Quotes should ideally be from essential people in your business or respected members of your industry.
Strengthen your narrative.
After constructing a strong headline and first paragraph, it is now pertinent to strengthen your narrative. You should offer brief details to support your narrative. For example, you can include information on creative and innovative ways that your business has come up with relating your news at hand. When applicable, you can also comment on how your story may affect your customers in the near future or how it can change things.
Create a strong boilerplate.
Your boilerplate is the perfect opportunity to make your press release more credible and easy to reference. Describe what your business does in a clear and easy-to-understand language. For SEO purposes, include a link to your company's homepage. Try to make your boilerplate succinct and straight-to-the-point. If your press release uses cited data, add a reference link for the source. Lastly, ensure that every name mentioned in the press release also has an associated title and company.
Recommended Free Press Release Distribution Service: Newswire
Newswire is one of the authorities when it comes to online press release distribution. The company offers both free and paid distribution services. Newswire helps get your story into the hands of the right people that are more likely to publish your news copy. Their free press release distribution includes publication on their own website. And if you want your press release to reach a broad audience, their paid services are excellent with 4,500+ Site Distribution Network, targeted distribution, premium publishers, and direct access to over 1,700,000 journalists in the country.