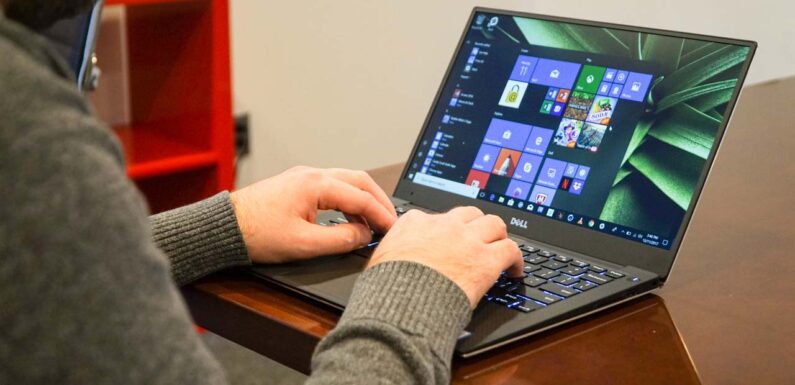 For some Windows 10 users, they often complain that Windows 10 is nasty since it can cause many complex problems which are not easy to solve. When suffering from a boot error, some choose to reset the PC. However, they often fail to do the resetting. Now, this has become a hot topic.
Windows 10 Reset Stuck |SOLVED|
When resetting this PC, Windows 10 often gets stuck on the spinning circle with a certain percentage, for example, 99%, 1%, or 66%. Sometimes, this issue is just temporary, and the progress bar eventually goes to 100%. But PC is always stuck at the resetting screen for a long time and cannot work normally.
If Windows 10 gets stuck while resetting your PC, take it easy. Just follow the following recommended solutions and then you will fix the Windows factory reset stuck issue successfully.
Solutions for Windows 10 Reset Stuck
① Repair Your Computer with Bootable Media
When Windows 10 reset stuck issue appears, you need to reboot your PC with a bootable media. Follow the steps below:
Download a Windows 10 ISO installation file.
Burn it to your CD/DVD or a USB flash drive with a professional burn tool.
Enter BIOS, configure this bootable media to the first boot order and boot your PC from it.
Once you enter Windows installation interface, please click this option Repair your computer to go to Troubleshoot window.
Then, navigate to Advanced options> Startup Repair, as shown below. This feature is designed to help fix problems that keep Windows from loading.
Select an account and enter the corresponding password to start fixing Windows 10 stuck on resetting this PC issue.
② Restore Windows 10 to Its Previous Date
Sometimes, the above way cannot work well. Well then, how can you fix resetting this PC stuck issue? If you have created a system backup for your computer, things will become very simple.
Here a piece of free backup software – MiniTool ShadowMaker will be your choice. This software has a feature called Builder Media, enabling you to create a bootable media to boot your computer. If Windows 10 reset is stuck at 99, 1 or 66%, this software is available.
After booting your PC from the media, MiniTool ShadowMaker will run by itself. Just go to Restore page, choose the system image you have created in advance and click Restore button to start a system recovery by following the instructions.
By this way, you can restore your PC to its previous state and fix Windows factory reset stuck issue.
③ Make a Clean Installation
Sometimes you haven't made a system backup for your Windows beforehand, then, what should you do to fix the issue? The only option is to make a clean installation with Windows 10 installation disc.
Bottom Line
Now all possible solutions for Win 10 reset stuck on the spinning circle have been mentioned above. In conclusion, you should know to create a system backup is helpful. Once there is something wrong with your PC, the backup file can be directly used to restore it to a normal state. Protect your computer from now on. Or else, you can only fix your issue via Windows re-installation, which can lead to data loss and program re-installation.