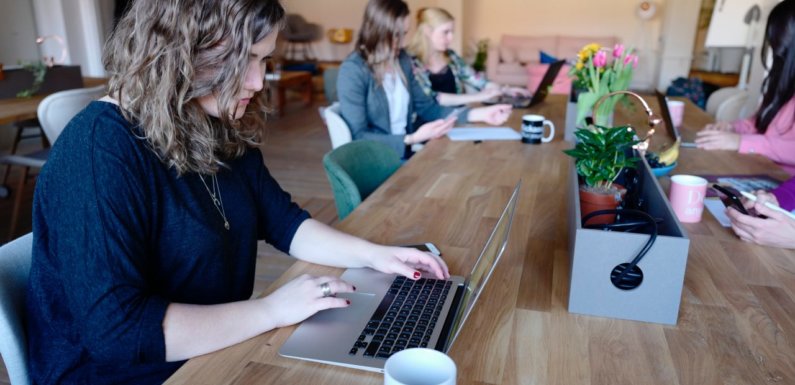 The sales funnel perhaps the best-known, most basic, and simplest model that describes the process through which prospects become customers. The old school sales funnel generally divided into three phases: awareness, consideration, and decision. The funnel narrows with each transition to a new stage. Not all prospects move from awareness to consideration; The same applies to shifts from the consideration to the decision and purchase.
The term "sales funnel builder" generally refers to platforms and resources that facilitate this process by helping entrepreneurs automate or create landing pages, payment gateways, sales funnels and follow-up emails, etc.
Simply, they provide tools and features that can be used to convert interested prospects into paying customers. Here is the list of the 6 best sales funnel software available and their features that help you decide whether to take it.
ClickFunnels
ClickFunnels is an advanced sales funnel building application for both small and large entrepreneurs. It is one of the leading names in the funnel building platforms. Due to the good reputation of its features, it is usually compared with several other popular funnel software such as ClickFunnel vs 10-Minutes Funnel or ClickFunnel vs Kartra.
It is an ultimate option for businesses that need a simple, straightforward way of converting prospects into customers. With ClickFunnels, you can create landing pages, sales pages, checkout pages, and process payments. It includes everything a business requires, such as email automation and marketing, A/B split testing, cart checkouts, webinars, affiliate marketing, and other essential tools.
Kartra
Kartra is an extensive sales funnel software that includes a powerful landing page builder. It can be used to create sales pages, checkout pages, and squeeze pages. Kartra offers great services for email marketing, such as managing your email list, creating email sequences, and automating your whole marketing workflow. It has well built its reputation among entrepreneurs and digital marketers. To better compete with Clickfunnels, Kartra is filling its features collection with more plan options.
It has four plans: the Start, Silver, Gold, and Platinum. The amazing thing about Kartra is that you can access all its features in the cheapest plan, but there are various limits.
Builderall
Builderall is a well-known funnel building platform with various features to build sales funnels and landing pages. You can build landing pages and sales funnels from various templates. The process is super quick; that's why it is called (Cheetah) drag-and-drop builder. The sales funnels in Builderall will load in less than a second.
Builderall is much like another version of WordPress; also, the pricing level is much similar. It is an effective platform for small entrepreneurs and newbies. The only drawback is less guidance on creating the best landing pages or sales funnel.
Builderall lacks a lot in features compared with any other funnel builder, such as ClickFunnels vs Builderall, and is good only if you want to make a basic website. It offers 3 pricing plans ($29.90, $69.90, $199 one-time fee +$69.90 a month). However, Builderall is growing and has the potential to offer more to its customers.
Convertkit
ConvertKit is a powerful email marketing solution. From the list of best sales funnel builder platforms, it is the most easy-to-use platform. ConvertKit has all the essential tools such as managing your list, creating broadcast emails, and sending autoresponders.
It offers you opt-in forms and an integrated landing page builder to help you create simple lead capture pages and forms. ConvertKit is a tag-based email platform and provides you with plenty of easy ways to arrange your list for automating and sending email campaigns.
Furthermore, it has various features to get the most out of email automation and email marketing, including a visual automation builder, which helps you automate the entire workflows with peace.ConvertKit is best for creators and bloggers by providing them with a simple and straightforward way to help them with email automation and marketing.
Groove Funnels
GrooveFunnels is one of the fastest-growing sales funnel software. Also one of the cheapest in the market. It has various quality features that allow you to build funnels and spread your business online. Groove Funnels is co-founded by Mike Filsaime, a co-founder of EverWebinar, WebinarJam, and Kartra.
In this sales funnel builder, you can create a complete landing page, sell products and services, manage your affiliate program, get payments through its exceptional checkout tool, and host videos. Moreover, Groove Funnels has countless funnel templates and landing pages.
10-Minute Funnels
10-Minutes Funnels is a pretty cheap sales funnel builder platform. Everyone can build professional landing pages and effective sales funnels with great ease. It has plenty of pre-built templates, which help you get new sales funnel campaigns in a couple of clicks. 10-Minute Funnels also offers its own top-notch and premium securing hosting package.
It will let you accomplish the task of building excellent sales funnels and provides you the easy options to build and transform landing pages, integrate applications such as autoresponders and payment systems with a push of a button. It won't let you run codes to perform high-level customization. 
Also read: High-Growth Organizations' Sales Development Strategies