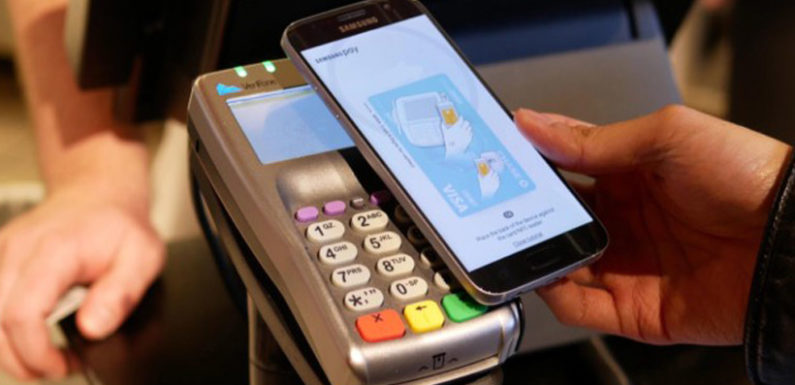 Moving around with cash is way old now. Now even credit cards are going out of fashion, replaced by new payment methods. Mobile payments are a relatively new thing in today's world. There are a lot of options to choose from, including Google pay, apple pay and others. But Samsung pay stands out prominently.
Day by day new methods and technologies are being introduced. Especially in the finance sector. To make money transfer more secure and handy, mobile payments are the new solution. All you need is a Galaxy smartphone that supports Samsung pay.
How does Samsung Pay work?
Most mobile payments allow contactless payments, using NFC (Near-Field Communication). These digital wallets allow you to transact money by holding your phone near to compatible terminal. But NFC is supported at very selective places. Samsung Pay is a step ahead. It uses Magnetic Secure Transaction, MST an advanced technology of mobile payment.
Debit cards have a black strip that holds your account details. MST intimates this black strip details saved in Samsung pay devices which is then used at traditional bank devices. Making it easier to make use of Samsung payments. This has reduced the need of being digital wallet used at selected places.
This allows Samsung to pay to be compatible with traditional card machine and payment terminals. Stores or terminals do not have to upgrade their existing systems. Many debit cards and credit card information can be upgraded into it. You can use your preferred card by selecting at the time of use.
Why you should use Samsung Pay?
This can be used to make payments online when buying from e-stores. This also enables to withdraw money from ATMs. But not all ATMs are user-friendly with it.
It is supported by many smart devices of Samsung. It includes Galaxy smartphones and even some of the smartwatches. This can be used at stores, restaurants and even for many apps. This works at more platforms than other digital wallets.
It is not only easy but a secure form of transferring your money. Biometric system is used to identify you, like fingerprints or iris detection. Then your information is decrypted for the final transaction.
Samsung pay also make use of Knox, which allows you to make your mobile payment more secure. You are rewarded by using Samsung pay frequently. You are awarded points every time you use it. The more points you have, more rewards you can avail.
This is supported in many countries. It was first launched in South Korea and now is available in more than 21 countries worldwide. This is expanding rapidly in many other countries.
When other digital wallets are used, like PayPal, the transfer notice is given immediately. But money is transferred in a day or two.  Whereas, with Samsung, pay transaction is done instantly.
Although this is a new convenient way of digital payments, but not very common. It is advised you have your payment backups like credit cards with you. As for now, Samsung Pay may not be accessible everywhere. But this uncertainty should not stop you from adopting emerging technologies.