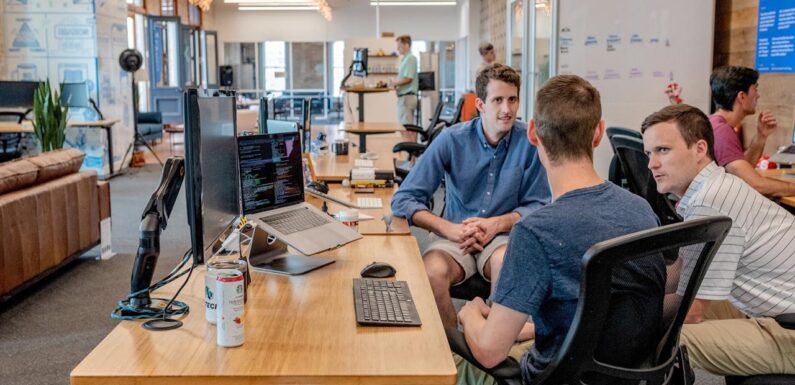 During this pandemic, most of the businesses have moved online and eCommerce solutions have gained major traction among different industries and sectors across the world.
But still, there are some common eCommerce challenges that most store owners face.
The major one we have discussed is Data Integration. To resolve this, we have come up with this blog to discuss further on WooCommerce SAP Business One Integration for seamless data integration.
Avoid Challenges Faced by eCommerce via Integrating Technology:
Don't let data integration stop your eCommerce growth. You can get started with your eCommerce operation effectively by integrating WooCommerce SAP Business One.
Most businesses avoid this integration due to concerns like additional costs or anticipating a low volume of transactions after launching a new eCommerce platform.
WooCommerce SAP Business One integration will provide data insights and control order, products, categories, and customer relationships.
In addition to this, ERP integration will deliver the following benefits:
1. IMPROVED PRODUCTIVITY:
The lesser time your employees spend on manual and redundant data entry, the more time will be saved and optimized for other business-critical tasks.
2. STRONGER INVENTORY CONTROL:
Operating two different systems makes it difficult to synchronize inventory details.
With a single, integrated system, you will have a single share of data in one place including reliable inventory counts, availability, and pricing.
3. SUPERIOR CUSTOMER SERVICE:
You can offer a more reliable and seamless multi-channel customer experience to eliminate potential bottlenecks that could lead to unhappy customers.
Why should you go for WooCommerce SAP Business One Integration?
WooCommerce SAP Business One integration gives you the power of SAP Business One ERP enterprise and this data integration creates an exceptional retail experience for your customers.
This form of Integration manages orders, products, customers, categories, catalogue, fulfilment, and financial aspects, and synchronizes information automatically.
It helps you to streamline both back-end and front-end data allowing you to focus your time and efforts on other business activities.
This Integration will automatically do the following:
Sync Orders, Customers & Fulfilments.
Live listing and Schedule Ending simultaneously.
Support multiple warehouses in SAP Business One.
Inventory & price list synchronization.
Automatically transfer product information, pricing, and SKUs.
Increase Business Productivity, Data Accuracy, and Operational Efficiency.
Benefits of WooCommerce SAP Business One Integration:
A. Product and Inventory Sync:
You can sync and manage products, images, categories, metadata, category-specific product attributes directly from SAP Business One and publish product listings to the WooCommerce marketplace.
B. Stock Levels and Pricing:
You can easily track item stock levels with information shared between SAP Business One and WooCommerce.
Data Sync of pricing details shared perfectly between SAP Business One and WooCommerce.
C. Fulfilment Management:
You can easily track and transfer shipment tracking details like consignment no, expected delivery & personalized message from SAP Business One to the online store.
This will keep your customers informed of every stage with product and order updates.
D. Refunds and Cancellations:
Keep track of your cancellations and refunds in SAP Business One as they happen on the WooCommerce marketplace.
With data in sync, it will provide a best-in-class customer service experience for non-converting customers.
E. Catalog Management:
Manage Details like Name, Description, Price, Images, etc in SAP Business One and let the WooCommerce SAP Business One connector reflect those changes on every platform you sell.
You can sync your product categories or can create new categories for product catalogue management.
F. Enhance Customer Service:
This integration with SAP Business One will allow you to understand, respond and capture customers with ease.
This will create multiple opportunities to retarget customers with optimized data insight strategies.
G. Order and Customer Sync:
It integrates orders and customers to SAP Business One ERP in real-time.
It also helps in identifying repetitive clients and customers in the whole system which will create different selling opportunities for new vs returning customers.
H. Time and Money Saving:
The powerful integration of Customers, Orders, Products, Category and Catalog helps save time across all departments.
The time saved can be well utilized for business operations pertaining to sales and marketing with data integration automation in place.
I. Error Elimination:
The integration will reduce chances of errors with automated data entry systems for all aspects, products, pricing, orders, shipping, etc.
Reduced errors will help in keeping the track of the exact number of orders placed, products purchased and sales without any mixups.
J. Control Over Products From SAP BUSINESS ONE:
It gives you control from SAP Business One to control over all aspects of product management.
This will let you control your products from start to end through the flow of product demand, purchase and delivery.
K. Multiple eCommerce Stores to SAP Business One:
It provides you with the option to link multiple eCommerce sites to one SAP Business One database.
SAP Business One will become a base for your eCommerce store data synchronization.
L. Control over Document Creation:
Document workflow management will give you the ability to create sales orders, quotations, drafts, deliveries, invoices, etc.
Documentation is at ease with all data synced and operated at the same place.
How to integrate WooCommerce and SAP Business One?
Now you must be wondering to take the next step of actually integrating your WooCommerce store with SAP Business One.
To integrate an eCommerce store with your ERP you need to install or configure a third-party application that can seamlessly move your eCommerce data to SAP Business One.
For this, you can consult or contact an eCommerce integration provider which integrates your eCommerce store with SAP Business One ERP.
Here comes the good news: you can reap the benefits of SAP Business One and WooCommerce integration without much hassle and a hefty price tag.
An affordable WooCommerce SAP Business One integration solution provided by eShopSync that gets your business up and running quickly.
The integration saves both time and money, freeing up additional time and resources to spend on growing business rather than focusing on the technical side of integration.
The Key to Ecommerce Success is eCommerce ERP Integration:
For every business, growth is substantial, for eCommerce growth avenues, you must consider WooCommerce SAP Business One Integration.
The plugin is fully integrated with SAP Business One which means it is user-friendly and intuitive.
Consult an eCommerce integration provider right away to get started with your WooCommerce SAP Business One Integration Journey.