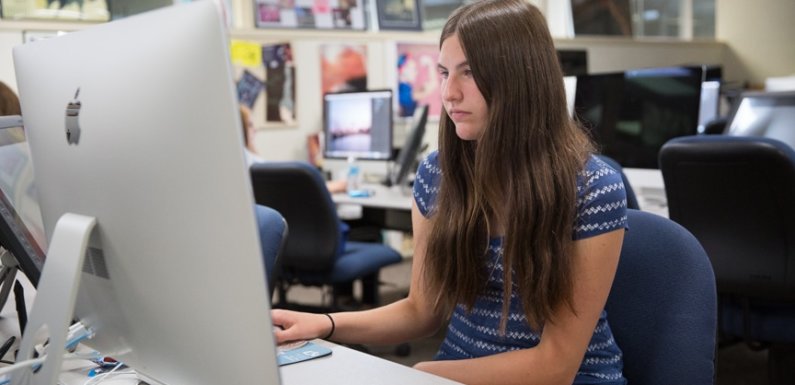 Custom software development is the procedure of creating software products that respond to the specific needs of users and roles of institutions. The method of designing and developing custom software adheres to the particular needs of clients. In this regard, custom software development is different from commercial off-the-shelf software (COTS). The latter targets a variety of needs which enables it to be packaged and sold in a broad market.
In case you require custom software development solutions, you must look of a dedicated software developer who will understand your needs and create a solution which meets them. Custom software development has various characteristics. This piece aims to explain the multiple attributes of custom software development and provide reasons why firms should invest in it.
Characteristics of custom software development
Bespoke software development has various features. These include:
Tailor-made – This kind of software development is individualized to meet the specific requirements of a client. The software should be integrated with the current system to work harmoniously and bring about the desired outcomes. Additionally, the tailor-made solution distinguishes you from the competition as it enables you to offer unique services that the competition does not provide.
Scalability – Custom software development services are designed to meet the growing requirements of your enterprise. They are designed to accommodate increased workloads, expansive processes and other system needs.
Cost – The initial price of the bespoke software may be high. However, in the long run, the cost will be less expensive compared to COTS that requires yearly subscriptions and license fees.
Ownership rights – As a custom developer, the custom software enable you to have full control over your solution. You're the one to decide when to implement it, the number of workers to use it and where it should be applied. Additionally, because the solution is yours, you're in complete control over it.
Reasons of investing in custom software development
There are a variety of reasons why you need to invest in bespoke software. This section highlights and explains some of them as follows:
Responds to specific enterprise requirements – Each business is unique in terms of the services that it offers and its business objectives. The custom software solution enables the company to meet its individual needs and deliver services and products effectively. A software developer in India will collect information about your business requirements and provide a bespoke solution which satisfies them. For instance, a custom software developer will assess your business' processes, level of operation and scalability issues and create a solution which meets them.
Simplicity in Adaptability – The COTS is tailored to meet diverse market needs. They pose a significant challenge when integrating them with other solutions. However, custom software developments are easy to integrate with other solutions and accommodate all phases of business development. With bespoke solutions, you don't need to reefed or duplicate information.
Competitive advantage – Using custom software development distinguishes you from the competition which uses COTS solutions. When you apply the same software solutions with the competitions, there are high chances that you're offering the same services and products with your competitor. However, when you apply custom software solutions, you produce distinguishable goods and services which sets you apart. Custom software development enables you to discover production gaps and issues in service delivery. When you fill the gaps, you offer an excellent solution compared to the competition.
Enhanced security – Security is a big issue in the IT environment. When using similar software solutions that have been packaged and sold in a vast market, there are high chances of your system being attacked. Hackers are always looking for vulnerable systems that they can breach and steal information. However, when you apply custom software development, hackers will find it difficult to penetrate the system and take the information. This is because the code you use is complicated and may require much effort to crack it.
Expansion – The COTS are not flexible to accommodate the expansion of the business. The custom software development, on the other hand, is resilient and helps the expansion of your business. In this regard, one of the best attributes of bespoke solutions is their ability to scale up. Although COTS solutions are the best at the initial stages of your start-up, you'll realize that they don't meet your needs as the business grows. Therefore, when you want to support the growth of your firm, it's sensible to invest in custom software development. You can even employ a junior software developer at first to be in charge of custom software development.
Targeted solution – The custom software solutions are designed to offer solutions to your company's unique problems. The COTS, on the other hand, is meant for the whole market and may not provide an individualized solution. After investing in COTS, many firms realize that they don't offer a solution to their needs. This is costly to such businesses as they'll need again to find a custom-made solution. In this connection, instead of going for COTS look for a junior software engineer who will offer a bespoke solution for your firm. Tailor-made solutions enable you to meet your business objectives faster than using COTS solutions.
Simplicity in integration – Custom software development makes it easier to integrate with other software solutions. The COTS, on the other hand, are challenging to integrate and most of the time creates errors when trying to combine them. The errors formed may impact negatively on employee productivity as they create a terrible experience. With custom software development, business operation procedures are enhanced and there is a boost in employee productivity.
No need for additional costs – The COTS require specific hardware to enable them run efficiently. This state of affairs creates an additional cost that the business may not be ready for. The custom software development on the other hand integrates well with the existing hardware infrastructure and may not require the purchase of additional hardware. Before creating custom software solutions, all aspects of your business are taken into consideration. Therefore, the tailor-made solution is designed to accommodate all aspects of the business which facilitates seamless delivery with minimal costs.
Conclusion
For a firm that is focused on expansion, it's essential to invest in custom software development. Other key features of a custom solution include its ability to offer a solution that meets your unique needs and a secure solution that cannot be easily hacked.