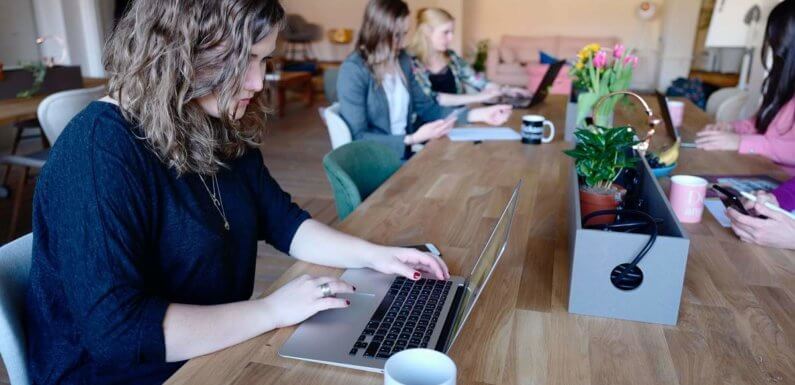 In the World of SEO, there is something which frequently pops up and that is the "domain authority" of your website. But, do you know, 'What is Domain Authority' and 'Is it still a Ranking factor for your Website?'
Let's Discuss "What is Domain Authority?"
Domain Authority is a way, with which is used to get an estimate of 'how well a website will be ranking on search engines' results'.
The official "Domain Authority (DA)" term and its algorithm score was determined by Moz. However, there are some of the criteria which are used to Check Domain Authority and those criteria differ depending on the tool.
But they all will measure the same thing that is a website's "domain's SEO and ranking power".
However, Moz evaluates DA by taking multiple factors into accounts, including the number of total links, root domain as well as the link strength.
Domain Authority is an easier way to understand the way in which "the websites rank on Google".
As we all are aware that Google's Algorithms, and the way in which these algorithms decide what websites will rank for which keywords are a mystery, Right. And there is also no definitive answer for this.
Even Google itself never clearly states that "how each website is individually ranked?"
However, Domain authority is among the most accurate representations for understanding how websites rank in higher positions than others.
You will be noticing that high domain authority websites will always perform better than the lower domain authority websites.
Therefore, there is a direct correlation between high DA scores & higher ranking. Please look in the following image: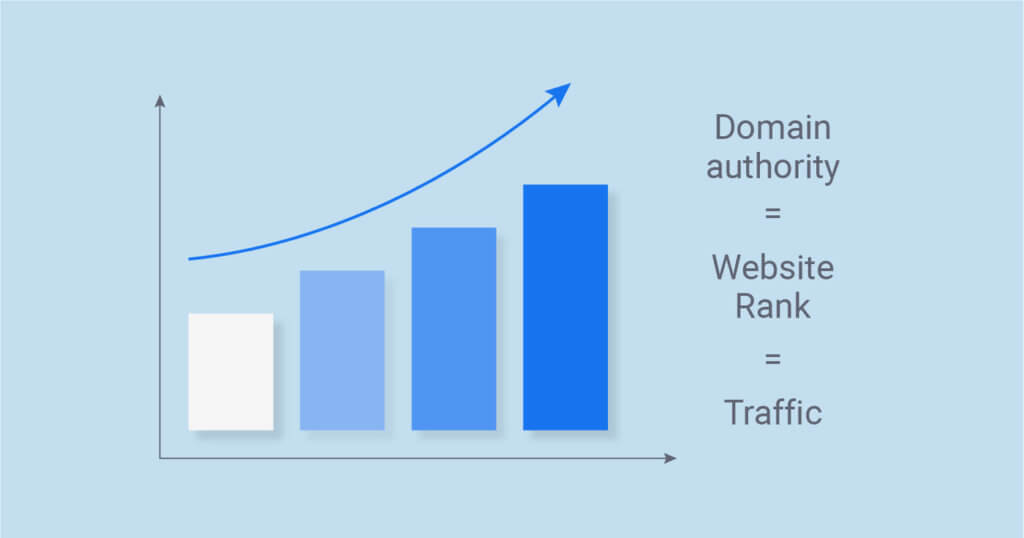 How to Increase Domain Authority?
There are no. of different factors that are important to improve your domain authority. These include "high-quality website content", "on-page SEO", "the site loading speed" as well as "having a mobile-friendly site".
However, when it comes to increase your Domain Authority, the biggest factor is the website's link profile.
That means, domain authority acts as a measurement of "how strong your website's link profile is".
Although there are over 200 different ranking factors but back-links are the most important ranking factor in the eyes of Google. Therefore, having a strong link profile is most important when you want your site to rank higher and want to increase the volume of search traffic.
So, if you want to increase domain authority of your website then you must increase the number of back-links that your website possesses.
The stronger your link profile will be the higher domain authority you will gain. That means you have a better chance of ranking higher on Google.
Factors that Determine Domain Authority Scores
Moz uses numerous factors in order to calculate your website's domain authority. However, not all of them are known to everyone there are a few most important factors which must consider for the majority of things. So, when you think of "How to improve Domain Authority" then please have a look on the following factors:
Linking to Root Domains: Root domains are those unique backlinks that your website possesses. It is a good practice to have a variety in the root domain links.
Let's understand it with the following Instance:
If you have got 100 back links from one website only, then this will be considered as one link from one root domain.
However, if you have 3 links from 3 different website, then it will count these as 3 root domains.
Therefore, you will build a higher domain authority if you get links from different websites, rather than getting multiple links from one website.
Search Engine Friendliness: Search Engine friendliness is the next big factor in assuring higher DA. That means if you have a poor website structure then Google will find it difficult to crawl your website which will impact your ranking scores.
Quality of Backlinks: Some well known DA checking tools like Moz use this metric as a way of calculating the strength of the backlinks of your website. What does that mean then? It means that Moz not only takes the number of external links your website is having into account but it also considers the quality of these backlinks.
Therefore, you must consider having one great external link rather than having a couple of poor or mediocre back links.
How Should You Use Domain Authority?
Domain Authority and your Ranking Scores are great sources to use as a comparative metric, but you should never use them as an absolute measurement to calculate "how well your website is doing in organic search?"
For that you need to make sure that you regularly check "how well your website, as well as your competitor's websites, are performing over time?"
It should be done particularly in cases when you both are running coordinated campaigns and putting the likewise outreach efforts.
If you are running a link building campaign in SEO alongside on-page optimization work of your website then you will be able to witness the correlation between both on-page optimization as well as off-page optimization efforts.
If you are taking the help of SEO experts, then they will be able to monitor this for you.
Domain Authority although is useful in understanding your website, but it should never be used as a sole measurement of the success and ranking of your website.
However, as of now DA is one of the best reflections of "how Google ranks and analyses a website", but you should also take into consideration other factors too.
Moreover, DA is a reliable indicator of "how well you are performing in comparison to your competitors" on Search Engine Result Pages and it is calculated with a number of different factors.
So, if one of those factors changes or fluctuates, due to site changes or algorithm updates, then it will have a slight impact on your domain authority or sometimes this impact is permanent.