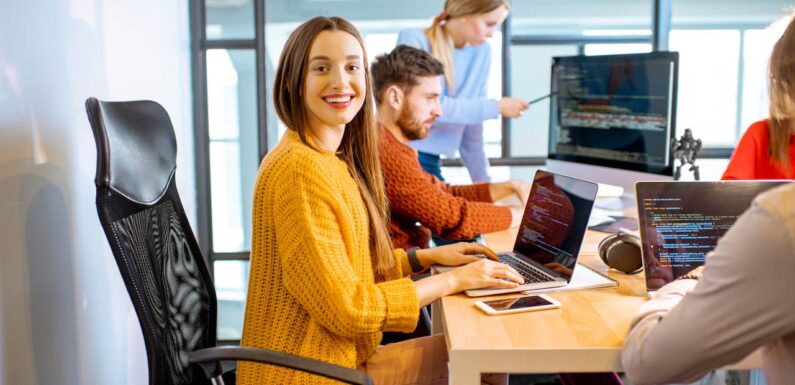 Getting visitors to your business website? Well done! But how you are going to turn this interest or visit into a purchase? We know it—WooCommerce plugins will help you convert these footfalls into sales, how? Keep reading to find out!
No matter how exceptional your offerings are, there are several other factors that influence your customer buying decision. Undoubtedly, the appearance of a website is more than important for your business. But a site's speed, usability, and responsiveness matter a lot more than its looks. Fortunately, WooCommerce plugins have been created that work completely on your side. It makes the whole site experience to the next level.
But there is a catch when you will research the market to find the best plugin for your business site, you will go bewildered by the number of results you get in a simple google search. This is because there are so many plugins that claim to be the best. So, how you are going to differentiate the best one in the mass? Don't get confused as we have come up with the finest and the hottest WooCommerce plugins that not only make your web pages user-friendly but also ascend your conversion rate. Let's dive in!
The top-performing WooCommerce plugins that augment conversion rate
WooCommerce is already a well-equipped and powerful platform to start an online store. However, to use this platform to its fullest capability or extend its functionality, you need WooCommerce plugins. Plugins not only add extra features but provides developers with a less extensive coding experience. It can be installed and activated with a few clicks. With all these aspects in mind, we have dug out the top WooCommerce plugins from the market as follows:
1. Booster for WooCommerce
Booster for WooCommerce is one of the most popular plugins in the market right now. This plugin helps its users engage more and more potential customers on their site. Booster for WooCommerce offers great customizing options so developers can easily make vital changes to the website that not only optimize it but also improves the conversion rate. You can modify email services, invoicing, and other features using this plugin.
Additional features of Booster for WooCommerce:
Displaying the value of multiple products with and without discounts.
Adding currency sign.
Effortless currency conversion.
You can set up formats for pricing.
Adding customized features of a product.
Personalizing cart style and gateway attributes are easy.
Make all the above changes on any part of your online store.
2. Mighty WooCommerce Pre-order
Mighty WooCommerce Pre-order is the most powerful WooCommerce plugin out there that definitely helps you hook many users to your online store. This plugin helps your customers to purchase products before they are launched on your site. Your visitors can pre-order the products from your online store before their release. You can set the delivery date status effortlessly. You can offer your customers to pay for the product in both partial and full. This plugin has helped numerous sites to successfully engage customers and improve their conversion rates.
Additional features of Mighty WooCommerce Pre-order:
Remind customers regarding upcoming orders via email.
Setting up the original and selling price of the product.
Country-specific time regions can be set.
Placing the countdown timer next to the product.
3. WooCommerce Quick View Pro
While searching for a particular product or selecting among a range of products, it is quite troubling to check all the details of each product on a different page. Nowadays people prefer the 'learn more' option for each product and many websites are catering to this need already. You can also incorporate this feature on your eCommerce store with the WooCommerce Quick View Pro plugin as it adds a 'quick view' link to each product. Just by clicking the link, your customers will be taken to the purchasing option without more navigation to the product page.
Additional features of WooCommerce Quick View Pro:
An easy and fast check of the product details.
Highly compatible with any product.
Customizable options for gallery and images.
Easy navigation to pages.
Comfort of adding more products to the cart.
4. Product Feed Manager for WooCommerce
Many WooCommerce store owners advertise their offerings on renowned platforms like Amazon, Google Merchant Shop, eBay, etc. However, exporting and uploading the data of products from your site to these platforms is a big hassle. To simplify this process, you can use Product Feed Manager for WooCommerce. You can quickly create product feed according to the need.
Additional features of Product Feed Manager for WooCommerce:
WPML backing.
Exclusive filter options.
14 merchant shops.
Mapping according to the category.
Auto-syncing of your store with Google Merchant Shop is easy.
Manual downloading and uploading of the product feed is not required.
5. Optinly
Having WooCommerce plugins for popups is mandatory while running an online store. Why? These popup plugins can increase the value and quantity of products in the cart. It easily displays offers and promotions and prevents cart abandonment. You can choose the Optinly WooCommerce popup plugin to create such campaigns in the quickest manner.
Additional features of Optinly:
Over 10 popup templates.
Wide range of popups to pick from such as notification popups, fullscreen overlays, sidebars, etc.
Smooth integration with constant contact, Mailchimp, Hubspot, etc.
Option for device-based visitor targeting.
6. PluginHive's WooCommerce Shipping Services
Providing seamless shipping services is an integral part of eCommerce. Without sturdy shopping solutions, it is not easy to provide a good buying experience. PluginHive's WooCommerce Shipping Services reduce this gap between eCommerce merchants and shipping carriers such as DHL, UPS, FedEx, USPS, etc. This plugin simplifies the entire shipping process for store owners as well as for customers.
Additional features of PluginHive's WooCommerce Shipping Services:
Supports several shipping carriers.
Comparing and selecting the cheapest shipping services is easy.
Supports international as well as domestic shipping for all types of products including perishable, alcohol, etc.
Offers multi-vendor shipping.
Customizing requests on the basis of needs.
7. WooCommerce Table Rate Shipping
Calculating the amount of shipping should be automated and the WooCommerce Table Rate Shipping plugin offers this ease. This plugin comes with several features for calculating rates based on quantity, weight, cart amount, destination, etc.
Additional features of WooCommerce Table Rate Shipping:
Matchless shipping techniques.
Import and export shipping methods are easy.
Offers unconventional shipping rules.
Different shipping categories.
8. WooCommerce Wishlist Plugin
You should provide your prospects a feature of saving their liked products in a section that they can't purchase at the moment. WooCommerce Wishlist Plugin offers this convenience to your users on your store. Users can easily mark and save specific products in a list that they can easily access later. This plugin's premium version has exclusive features like product analytics, multiple wish listings, sending promotional emails, etc.
Additional features of WooCommerce Wishlist Plugin:
Prospects can easily mark products by clicking the button 'Wishlist' near it.
You can add the Wishlist icon anywhere.
Users can easily share your offerings socially.
Straight add-to-cart option.
9. WordPress Multilingual- WPML
Many people prefer their native language over others even when they surf a website because for them it is a more convenient and better way to understand the content of the page. WordPress Multilingual—WPML serves this need as it allows you to offer multilingual services on your website. This plugin is one of the most chosen and used WooCommerce plugins for this function. You can present the content of your website in customers' preferred language in the most appropriate way.
Additional features of WPML:
Easy switch to multiple languages.
Some of the WooCommerce features get auto-translated.
Translation of custom fields.
Language translation can be done on widgets, blocks, and page builders.
10. Smart Coupons for WooCommerce
Offering discounts and different offers is one of the finest techniques to boost sales. If you want to increase your conversion rate, you can use Smart Coupons for WooCommerce plugins to do that effectively. This plugin comes with several advanced features. You can easily create vouchers on the basis of minimum/maximum spending, payment methods, user roles, and shipping methods.
Additional features of Smart Coupons for WooCommerce
Easily offer BOGO (buy one get one) deals.
Offer multiple giveaways.
Coupon automated application.
Setting up the validity of vouchers
Sales are based on purchase history.
Inserting countdown sale offers.
To Conclude
WooCommerce plugins provide a great opportunity to improve conversion rate and increase customer engagement by adding the modern and finest features to your online store. Few themes come with in-built marketing elements but plugins give that extra push that your website needs. All the above-mentioned WooCommerce plugins are handpicked after thorough research. You can go ahead, and check which plugin features suits your requirement and help you build a spectacular, user-friendly, highly responsive, and exceptional eCommerce store.
Running your online store will be surely a seamless process when you club it with some of the aforementioned plugins. Now pick any of these, start using them, and watch how your business scales up via a soaring conversion rate!