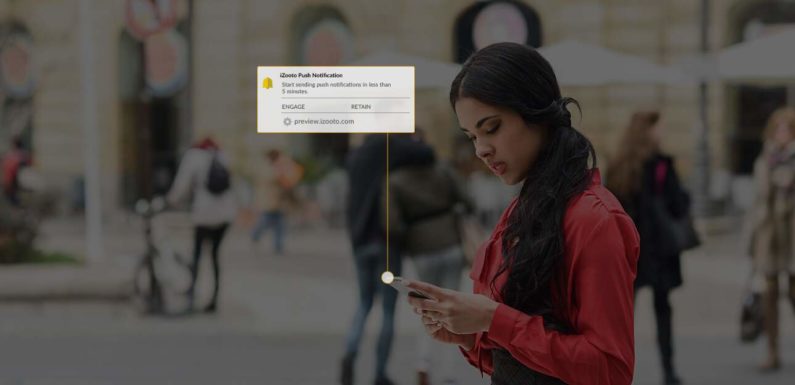 What are the push notifications?
Technically Push notifications are the delivery of content or information like media, text, gif or all of them at a single time from a software application to a web app. Initially, one-time permission is required to allow receiving notifications from the user end and then the process of sending notifications is carried on without any specific request from the user.
Push notifications are beneficial to both sender and receiver. As a receiver, receives real-time updates in the form of weather reports of particular areas, live scores, news updates of the world or for a particular region or even flight information and sender on other hands can directly communicate with the user within seconds and can easily engage a user with his/her service.
Apple introduced the services of push notifications in the year 2009, this service supports iOS devices and notifications received on these devices are known as iOS push notifications.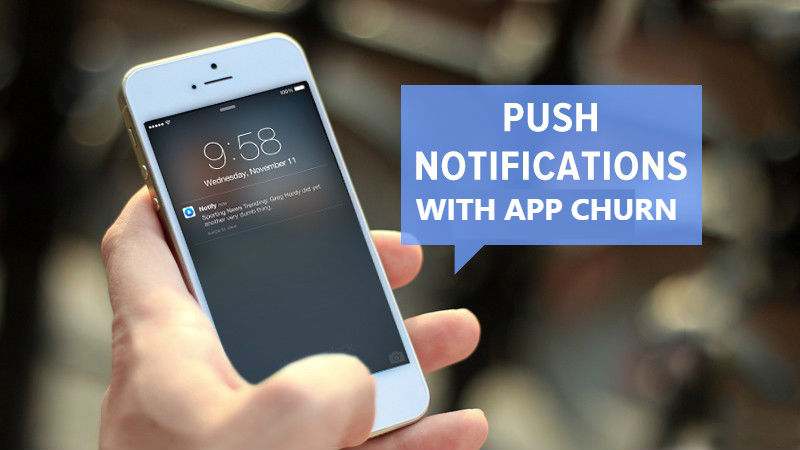 Need for push notifications:
Push notification is an easy and effective strategy to engage users with apps. In a recent survey, it was found that more than 50% of iOS users enable the service of push notifications on their IOS devices. This means push notification can be easily used as a tool to communicate with any person throughout the world to increase the sale of the product.
Push Notifications as an effective and powerful marketing strategy in 2020:
Push notifications provide you with an immediate link to almost every person in this world then why can't it be used in marketing? Following are some of the strategies which can be implemented effectively with push notifications to boost your sales in the year 2020:
Retention of customers:
It is a well-known fact that it is better to retain old customers in comparison to go for new ones in order to save time and money. In order to retain old customers a strategy is required which binds customers with a particular platform. As 65% of digital media interactions take place via mobile devices so the marketer can use push notifications for the following purposes:
Real-time updates can be sent via push notifications as they can instantly draw the attention of customers thus creating an opportunity for a sale.
Push notifications help to re-engage users without any requirement of personal information.
Promotion of products and services: 
Push notifications are a good strategy to use in flash sales as it can easily tease a customer to purchase even if the customer hasn't planned to buy that product. Moreover, if notification is timed, it further creates an atmosphere in which the customer got time to think that "if this purchase is not made on spot, there is a possibility of sold out".
According to "Marketing Land" it is found that push notifications sent between 10 am to 1 pm receive a maximum of 15% clicking rate and the one sent between 1 am to 6 am receives a minimum of 5% clicking rate.
Personalization:
A crucial factor that can impact sales on a high level as every person is different from another,  even twins differ in likings. So some of the following factors need to be considered while sending push notifications.
Segmentation of customers is a key factor to consider when dealing with a variety of customers. By tracking the purchase history of customers, they can be easily segmented in terms of personal interest and later on the same data is used accordingly for sending push notifications.
Demographics are another important factor as gender, age, location, and interests vary from person to person. This data can be used effectively for sending more personalized push notifications.
Enhancing the customer's experience: 
Push notifications are effective in bringing enough sales to meet the required target. Your customers will enjoy receiving push notifications as through this process most of the required information will be available at their fingertips.
Hence push notifications can be used for giving your user a good experience that binds them to your platform and helps you with your future sales, But always remember that at any point they feel, they are receiving more notifications than their requirement they can opt-out any time.
Studies show that a CTR of about 9.17% is seen on receiving the first notification of the day and starts decreasing with every notification sent on the same day. Hence a limit is required to use these notifications for your advantage only.
Conclusion:
Push Notifications are very effective in giving a boost to sales. They are also known as future marketers that are clarified by some facts provided by E-goi, which states that 90% of push notifications are tapped and opened by users in comparison to 68.9% messages sent through emails on phones. Not only this 40% of users interact within one hour of receiving notifications and more interestingly 70% of people find push notifications useful after opening them.
This data can be used as proof to go with push notifications in 2020, to use them as a primary marketing tool for taking your business to every corner of the world.