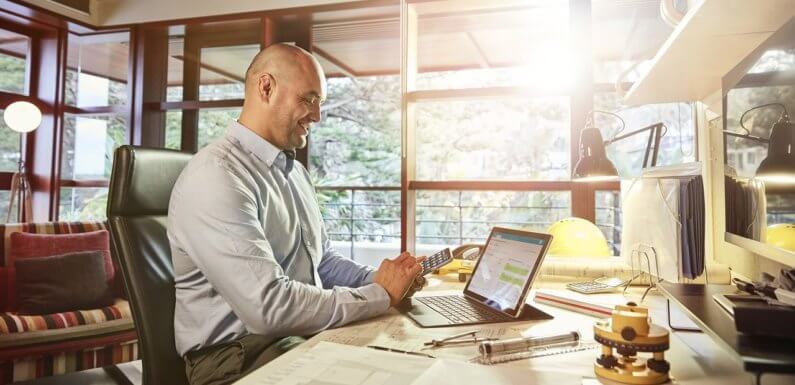 The National Broadband Network, or NBN, is an Australia-wide project rolled out by the Federal Government. This is the largest infrastructure project in the history of Australia that aims to provide both individual users and businesses with more reliable internet connections.
Fiber-based technologies will significantly improve broadband speed, provide better-quality voice, and ensure faster data delivery. As such, it gives Australian businesses of all shapes and sizes an opportunity to enhance employees' performance, boost customer satisfaction, and reach global markets.
Let's see how NBN connections impact Australian businesses and what they should know before choosing the right plan.
Maximizing both Internal and External Communications
Increased internet speeds result in better workplace productivity. According to MonsterCloud's survey, 60% of employees say slow Wi-Fi or internet connection speeds frustrate them the most. That's where switching to NBN plans can help. Namely, the NBN speed can reach 100Mbps, depending on the plan you choose. By comparison, ADSL2 speeds can go up to 24Mbps.
Faster internet speed will increase your employees' productivity and help them get their daily tasks done faster. It will also boost collaboration between your team members. They will be able to communicate, work on complex projects, use multiple collaboration platforms, and share files faster, in real-time.
Above all, this may improve customer relationships. For example, many B2B businesses that operate globally schedule regular meetings with clients via video conferencing tools. Greater internet connection speeds will ensure these meetings will go smoothly, without any disconnections or buffering.
Improving your Online Presence
Today's customers are more demanding. With the growth of mobile technologies, voice searches, and artificial intelligence, they expect brands to provide them with exceptional service 24/7. Research says that 82% of them expect immediate answers to any sales and marketing questions.
Unsurprisingly, your customer services and marketing efforts can be hamstrung by slow internet connections. Fortunately, with the NBN infrastructure, even the businesses in remote areas will be able to build and maintain a spotless online presence. This means:
Building fast and responsive websites, tracking customers' feedback and conversations in real-time, and improving customer support. With fast internet connections, you will be able to create a multi-channel marketing strategy, including your website, email campaigns, social networks, forums, etc.
Gaining a global reach. Small, brick-and-mortar shops are limited to their local audiences. Many of them are not able to target wider audiences or sell online due to slow internet connections. With the implementation of the NBN, this is going to change. Fast broadband will let you create an ecommerce website and sell your products online, regardless of your location.
Enhancing user experiences. Did you know that your customers expect your site to load in less than 3 seconds? Otherwise, they will kick it immediately. With better internet connections, they will explore your site effortlessly and covert faster.
Building a stronger brand online. Strong internet connections let you build a consistent and recognizable brand image across different marketing channels. The quality of internet connections often equals the quality of your customer support and online content.
Increasing Sales
Strong internet connections let you increase sales both online and offline.
As for your online strategy, website responsiveness is key. By building a user-friendly ecommerce website, you can connect with customers from all over the world and even get a chance to export your products overseas. Faster page load speeds, customer support, and personalized online offers will build stronger relationships with them and encourage faster conversions.
You can use fast internet connections to boost in-store user experiences, too. For example, you could offer free Wi-Fi. In today's mobile-first era, choose businesses that offer free Wi-Fi. They will spend more time in your store, increase their average order value, and come back to your store. Wi-Fi marketing is also a great chance for you to collect customer data and track their behaviors in order to personalize your services. Finally, you can expand your newsletter list by asking them for email addresses while logging in or take them to dedicated landing pages to promote your products and offers.
Those are sophisticated marketing tactics that cannot be implemented successfully without reliable internet connections.
It Works for Both Small and Large Businesses
The major benefit of the NBN lies in the fact that it provides small and large businesses with equal growth opportunities. Using the combination of technologies (we'll get back to that in later), it provides more Australian businesses with access to fast broadband. In 2019, there have been 6.2 million homes and businesses connected to the NBN. As the number of NBN users is constantly growing, it is estimated that 8 million individual users and businesses will be actively connected to the NBN by 2020.
Making high-speed internet infrastructures available to small and medium businesses is critical, given that account for the largest share of total employment in Australia. High-speed broadband will allow small businesses to automate certain aspects of their jobs faster, provide better customer experiences, and increase their global reach, irrespective of their location.
Switching to the NBN: What to Know?
Now that you know the benefits of the NBN for your business, let's learn a few facts that will help you choose the right plan for your business.
The NBN Is about to Replace your Current Landline Network
The idea behind this project launched by the Federal Government is to fully replace the outdated phone and internet infrastructure with newer ones. Once the NBN becomes available in your area, you will have 18 months to choose the right NBN plan and switch to it. After this period, your existing phone and internet services will be switched off. To maintain satisfactory employee performance and customer service, you will want to pick the right carrier on time.
Checking the Availability of the NBN
You can connect to the NBN as soon as your address becomes available at your address. You will probably notice workers, who are connecting homes to the NBN by laying fiber-optic cables under the street. If you're still not sure whether your neighborhood is NBN-ready, you can check that online. Many NBN providers offer broadband search tools, where you can enter your company's address and learn whether the NBN is available in your area.
There are Different Types of NBN
The NBN project uses a mixed-technology network. This means that your business will be connected to the network via one of the following technologies:
Fiber to the building (FTTB)
Fiber to the curb (FTTC)
Fiber to the node (FTTN)
Fiber to the premises (FTTP)
Hybrid fiber-coaxial (HFC)
Fixed wireless
Sky Muster Satellite
Sure, you don't get to choose the method that will connect your business to the NBN. The type of NBN connections is chosen based on your location.
Setting Up the NBN is Free, You Pay for a Plan
The NBN is financed by the Federal Government, meaning that it will be installed free of charge. However, you need to pay for the monthly NBN plan you choose. The price of the NBN depends on the choice of a plan.
Affordable NBN plans cost somewhere between $60 and $100 monthly, so you just need to check what they offer. Make sure your plan doesn't sacrifice the network speed or data allowance. Also, check whether there are some additional business benefits. For example, can you bundle multiple plans to save up or are there any entertainment packages?
Over to You
The NBN benefits Australian business on so many levels. It will prompt your business growth, job creation, and workplace productivity. Above all, it will increase customer satisfaction and retention rates. These are all critical factors that may lead to the creation of 148,000 new jobs and increase Australian GDP by up to $10.4 billion.

Have you already switched to the NBN? Share your experiences in the comments!