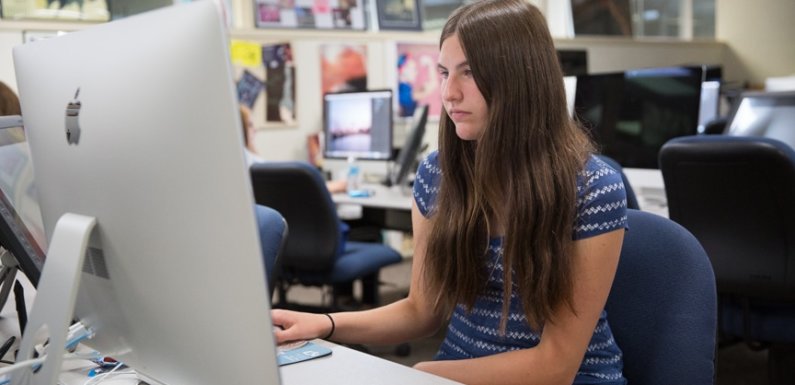 Are you in the market for a content management system (CMS)? I have the answer for you. Whether you want to host a new website or overhaul an existing one, Drupal remains one of the best CMSs on the market. This is an open-source and free content management system used by 2.3% of all websites. One of the best features of this platform is the regular upgrades that bring with them incredible innovations.
Having used Drupal for years, I can vouch for the latest upgrade as the ultimate CMS for business. Drupal 8 is the in-thing and if you have not tried it, you are missing out.
With over 200 new features and improvements, Drupal website developers like me can't get enough of this new platform. It is a revolutionary turn for the CMS established 15 years back.
Why do I love Drupal 8? Here's is my experience:
It Is Open Source And Free
Nothing has changed when it comes to accessing this powerful CMS. Installing and running Drupal remains free and this is one of the main advantages of using this platform. You don't have to worry about licensing fees and the costs of updates.
For nothing, you get 40,000+ modules to extend your site's functionality. It gets better, you also enjoy 2500 plus Drupal themes to modify your site's appearance.
Impressive Innovation
Drupal 8 redefines innovation in content management systems. Some of the changes introduced include the "Outside-In" experimental module, Workflows and Layout, Layout Builder, Workspaces among other incredible innovations. All these make things easier for publishers. These innovations are one of the reasons I am in love with the new Drupal 8.
Responsive websites
It is now easy to build responsive websites which is something every Drupal development company wants. With more people now using mobile, there's a need to build a mobile-friendly website for clients.
Every dedicated Drupal developer will find Drupal 8 better in creating responsive websites that are adaptive to multiple screens. This is a major reason to love the new Drupal upgrade.
Expand Your Reach Internationally
If you are in the eCommerce business, you need to expand your customer base beyond the borders. To do this, you need a website that suits your target market. Drupal 8 comes with built-in modules to make your content translatable.
You can now target your customers across the border with over 100 languages provided. This means you only need to create content once as you expand your reach to multiple countries. Need to grow your global reach? Drupal 8 is the way to go.
Ease of Use
One of the main complaints you find with Drupal website developers is the poor back-end experience of managing and editing Drupal websites. It has always been a hustle but this changes now with the arrival of Drupal 8.
One of the features I love is the WYSIWYG editor specifically for Drupal's use. You will find the usual buttons including bold, italic, hyperlinks and extras featured in the editor's new Widgets feature.
There's also improvement in site administration as you can perform inline editing. This allows you to view the front-end of the site when making edits. You can see how your site looks in in real-time which saves you the time you would have spent going to the back-end for edits.
With the Material Design Admin Theme, Drupal admins can now enjoy the editing experience. This tool uses the same design rules that Google uses for its products. You will thus enjoy a more familiar and comfortable experience when working here.
Over The Top Performance
One of the things I love about Drupal 8 is its higher performance compared to its predecessor. This is because it features BigPipe technology that was first developed at Facebook.
You will enjoy a better front-end performance of your Drupal website due to faster loading and caching. The effort of delivering content to the end-user is faster and this is something everyone will love.
Easy integration with other systems
Something I have enjoyed immensely about Drupal 8 is the fact that my Drupal site can integrate with any system or application seamlessly. You can integrate useful applications to your site without the need for lengthy processes.
Better SEO Results
With Drupal 8, you can enjoy better SEO results as search engines will easily index your content. How so? The new CMS upgrade supports HTML5 and features new semantic elements and a neat and cleaner structure. All these boost your search rankings.
Ease of Migration
The pain of migrating to a new Drupal version is no more. Traditionally, upgrading to a new version required a total site rebuild. This changes from now with a new release cycle.
Drupal will offer monthly bug fixes and security releases in readiness for the next big upgrade. Problems with the current platform will be fixed over time and you don't have to wait until the next update.
Security
Any new technology that hits the market has to focus on security. The Drupal community is at the forefront of boosting security for Drupal end users. Some of the key security improvements include Twig security, dynamic based URL detection, new default theme system, trusted host patterns, Symfony PHP among other things.
Final Thoughts
Drupal has always set trends in its new releases. With Drupal 8, it has taken innovation in CMSs to another level. Every Drupal website development company can now enjoy the power of this CMS and build better websites for their clients. If you are in business, you will find the extensive range of extensions and themes a great addition to your site administration tools.
The new Drupal offers simplicity for editors, power for admins and accessibility for all users. It is a game-changer in the industry and this is why I love it. If you are interested in a powerful content management system, you need to try Drupal 8 before anything else on the market. The experience will change how you view website development and administration.