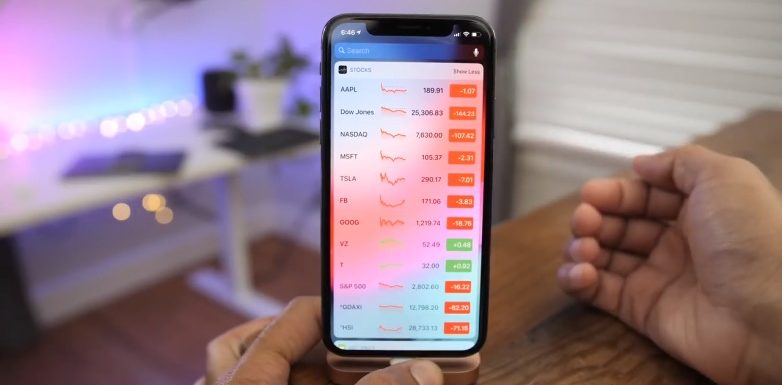 Apple has recently released its iOS 12 beta to public beta testers as well as developers. At present we are nearing the end of the complete iOS 12 development cycle. Hence the beta release timings seem to be quite erratic along with unpredictable with minor changes.
We don't even expect a lot of user-facing changes, just few bug fixes. If you wish to run the beta software on your iOS device, go to beta.apple.com using your own device on which you wish to run this beta software. You can also enrol in the beta test here using the Apple ID of your device and then download a particular special profile which allows your Apple device to download the beta releases. After that, latest beta released will be delivered similarly like regular iOS updates. It is most sought after release among mobile app development services.
Features of iOS 12 Beta
1.Improvised Apple Maps
Apple's latest mobile iOS has brought great improvements to Apple Maps. It has spent a lot of time working on a particular massive project to replace all of its third-party map data with super high-resolution data of its own, together with different tools to make various map changes much quicker and the features to easily incorporate entirely anonymous data from iPhone users. The latest maps in Apple Maps will certainly be far more detailed in comparison to the current version.
2. Measure App and Augmented Reality
There is a new file format which is called USDZ that allows easier sharing of different AR objects. Apple has successfully created a completely new file format with the company Pixar called USDZ which will allow easier sharing of animations and 3D graphics used in the different Augmented Reality apps. Users and developers can easily share these files like any other ones. Store these files in the Files app, and send them in Mail or Messages.
Users can also try the latest Measure app in order to measure the dimension of any physical object using AR. You can easily trace the sides of an object in order to find out how much length they have. It can also easily detect rectangles automatically and even tell the dimensions.
For developers, ARKit 2.0 will allow more realistic rendering, improved face tracking, along with shared experiences that means AR games can easily support multiplayer modes. Both players can now easily see the same objects on their own devices, and these objects can also have persistence, so they actually appear in the same place whenever you use the same app next time. It will increase the use of AR in custom iPhone app development.
3. Refined Photos App
Photos app of Apple gets a refresh in this latest version, which matches the design language of the famed Apple Music as well as Apple Store. Search in Photos is certainly improved allowing you to use different search terms as well as search your photo library much faster using Siri.
The Photos app also has For You tab which is actually a feed that shows all the featured photos like the images that you have taken on the same day in your previous years. It also suggests loops as well as bounce effects for the Live Photos which could easily use them or even portrait effects in order to add to the particular Portrait Mode photos. It also shows shared iCloud album activity.
Photos are now already recognized by other people in your different images and in the iOS 12, it will also suggest you share these different photos with those same people. Images you share will actually arrive in full resolution. Whenever your friend receives them, his phone will automatically suggest sharing photos taken at a same particular event right back to you, that will assist you in gathering more photos from the same even without actually setting up a shared album, text images or email back and forth.
4. Improvements in Siri
The biggest improvement that features in iOS 12 is an improvement for Siri that can easily speed up different tasks in a particular single app as well as allow you to create routines which use the multiple apps that are launched with a single Siri command.
The third-party app support of Siri has remained to be limited so far. Hence this will be a huge thing for iOS users. With Siri Shortcuts, any app can easily expose quick actions to the Siri. For instance, in case of Tile app, that you need to launch when you wish to locate your own Tile tracker, now the Tile app can easily suggest a Siri Shortcut in order to locate the tracker, and you can also set a custom Siri command. Siri Suggestion is now also improved in iOS 12 in order to anticipate the different next actions of you which are based on your history.
These suggestions can easily appear on the lock screen as well as notifications screen, and you can easily tap one in order to take care of that particular action without even launching an app.
At last
iOS 12 Beta has introduced the latest new features which will revolutionize the app experience of the users. For developers, they have to adjust to these new features to create more engaging apps. It will be exciting for them to create new apps with the release of iOS 12 Beta. Hire iPhone app developer who has knowledge of these new features in case you wish to have latest featured iOS app.