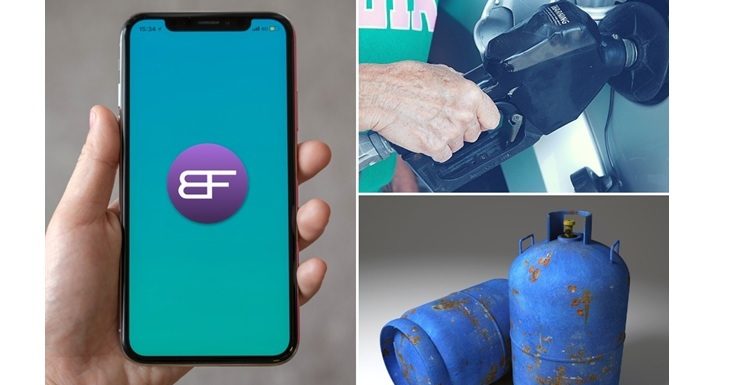 MD: Want to know how to develop your own on-demand gas delivery app? Here is a complete app development solution.
The list of on-demand mobile apps is endless. On-demand food delivery, on-demand movie appss, on-demand apps for gas delivery and so on. Nowadays, there is an app for almost everything. On-demand apps are a boon for users. They are fulfilling customer's demand by delivering things to their doorsteps. There are different mobile apps for different services. But, let us talk about 'gas on-demand' apps. Many gas delivery startups are working on this new concept. In fact, building a gas delivery mobile app is in demand. So, what are startups waiting for?  They must grab this wonderful opportunity. Want to know what all you need for building your own on-demand gas delivery app? Keep reading to know more.
Why build an on-demand gas delivery app?
All of us like to get everything right at the moment when we need something the most. That is what on-demand is all about. The one-word definition of on-demand is "now".  First of all, why would anyone want to build an on-demand app? Is it a good and profitable idea for a startup business? Let's see what the statistics have to say about this.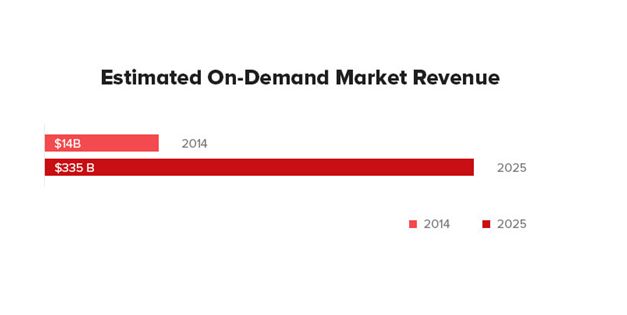 According to research, the total market revenue from all on-demand sectors was $14 billion in 2014. It will soon reach a whopping $335 billion in 2025.
Thus, it is no wonder that the on-demand economy is going to flourish in the future. Startups and entrepreneurs will have a wider range of opportunities now.
So, what must be the perfect business model to build a gas delivery app?
The business model for building a gas delivery app
The main participants for a gas delivery business are:
The Gas Delivery Unit Owner
The Delivery Agents
The Customers
But, what is the whole process? A user places an order for gas. Soon a notification goes to the gas agency people and a delivery person takes up the task for the delivery.
Gas delivery services will also be in high demand among restaurants since they use a huge number of gas cylinders for cooking.
What are the important features to focus on?
The top players in the field of on-demand gas delivery apps are 'Uber for gas', 'WeFuel', 'Filld', and 'Booster'. What are the unique features of these apps that they created a buzz in the market? Let us know in detail.
#1 Easy to use and flexible functionalities
This is the most important feature that one must consider. It allows users to choose their exact delivery location. To make it more precise and accurate, customers must be able to pinpoint the location.
Once the user selects the parking location of his/her vehicle, s/he must be able to fill the required information. This functionality must be easy and convenient for users. They should be able to easily enter various details in their apps. This can include vehicle number, fuel type, and delivery time. Moreover, it will allow the app admins to understand the requirements of the users.
#2 Navigation, distance and route optimization
Each Smartphone has an inbuilt GPS system with a navigation feature. It helps the rider by providing proper directions to reach the address of the customer. Riders can also know the total distance travelled and total time of the delivery. Apart from this, setting a radius from the distance setting feature of the gas delivery app can be useful. It will help agents to receive a delivery request.
The route optimization feature is also very important. To find the best possible route for the riders, it is the best solution. This helps them to make their gas cylinder deliveries as fast as possible. They can also stay away from traffic due to the effective road routes.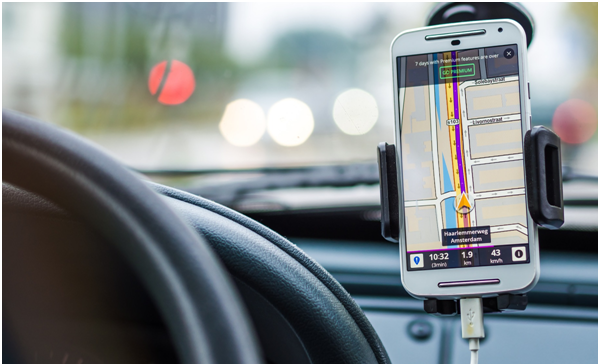 #3 Tracking of vendors, riders and customers
For making your gas delivery app successful, the admin must keep a track of the total number of registered vendors. Thereby, the admin can check the gas distribution per vendor and charge them as needed.
The feature of tracking riders is essential for knowing the total number of riders in the system. It helps admins to decide the payment of riders according to the gas deliveries done by them. Admins can also add or remove the riders from their database. The 'track rider feature' will also aid customers in tracking the status of their gas delivery.
Moreover, the tracking of registered customers is also crucial. Only an admin has the authority to do that. The admin can view or block any customer from his database. Also, checking the analytics about total gas consumed by the customers becomes easier.
#4 Multiple Payment Options
While developing on-demand fuel delivery apps, payment gateway integration is an integral feature. A safe and secure platform is vital for your users to make payments.
But, one must provide their users with many payment options. The customers should be able to make their payments through Debit or Credit Card, Mobile wallets, etc.
Payment gateways like Braintree, Stripe, PayPal, Advent, HyperPay etc. would also benefit users.
However, if a customer prefers to pay offline via 'Cash On Delivery' mode, the facility of the invoice must be there. The riders must receive the invoice for payment collection.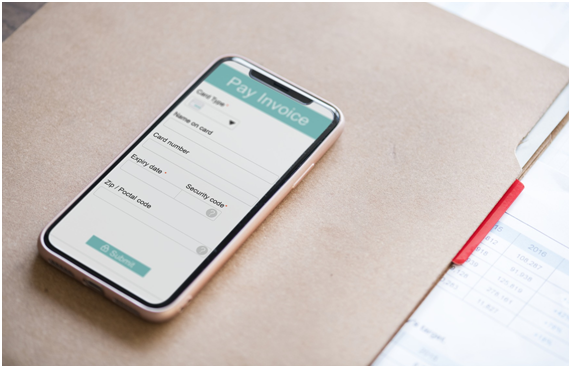 #5 Real-time Tracking
A successful on-demand gas delivery app is incomplete without a real-time feature. This feature lets users track the delivery agent and his live location. The users will also be able to schedule their gas deliveries. The reservation system of the app can allow customers to check the availability of the gas in real-time.
Also, it would be great if one can let their users know about the approximate time of the fuel delivery. Sharing of the contact information of the delivery person with customers will make the process more efficient. An instant message option will also make it easier for the delivery agents to talk to the end users.
#6 Social media integration and push notifications
In today's world of internet and social media, there is not any person without a Facebook or Twitter account. The facility to register or log in through social media accounts must be available for users for too.
Also, no mobile application is whole without the interactive feature of push notifications. They help customers to be well-informed about the updates of the on-demand gas service. So, 'push notifications' increase the knowledge of users about their orders. They can also know more about the services provided, extra features, etc.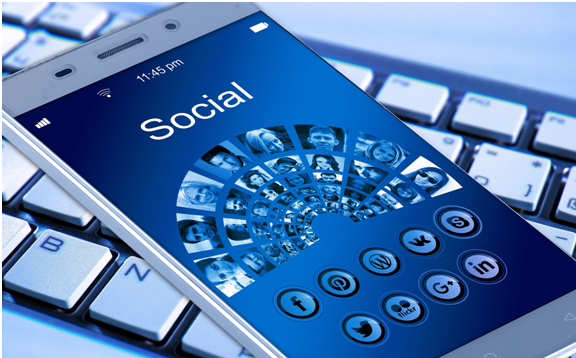 #7 Customer support
All work doesn't end as soon as you have developed a gas delivery app. The real success of an app depends on the time period after launching a working gas delivery app.
To convert a gas delivery app into a big success, customer- support service is important to assist vendors and customers when something goes wrong. A 24*7 helpline and a cooperative customer-service team will be a good idea.
The cost of developing an on-demand gas delivery app
The cost of building an on-demand gas delivery app can depend on a lot of factors. Though gas delivery app for Android is more popular, you will have to consider both iOS and Android platforms. Cross-platform apps are better but will cost more.
The cost will also depend on the availability of features in the app. There can be either minimal basic features or advanced features. Some components like the admin panel will be useless with basic features. An admin must be able to tiew the list of end users, vendors and riders. Also, admins will only view the bulk orders from users and the delivery professionals. The feature of adding and removing any stakeholder at any point of time is also an admin's job. So, enriching it with advanced features is necessary.
But, the actual cost of building an on-demand gas delivery mobile app depends on the app development company. So, choosing a good team of developers, designers and testers can be a real game changer.
Signing off…
The on-demand economy has revolutionized everything by replacing the traditional business models. By serving with people what they want and where they want, on-demand apps have made our lives better than ever.
When only a tap on your smartphone can help you with gas delivery, nobody can deny such a service. So, are you excited to build your own on-demand gas delivery app?