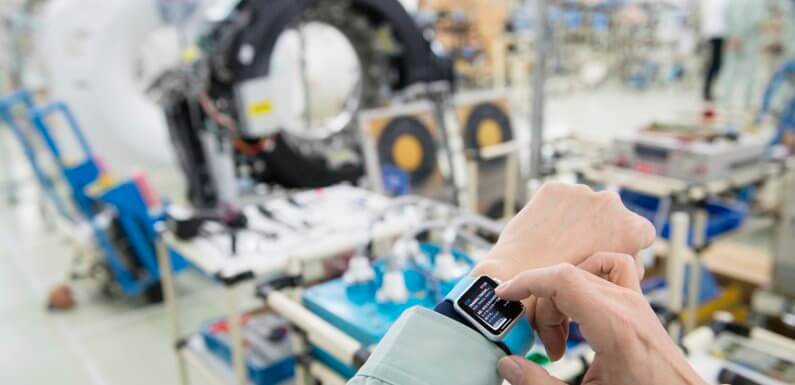 Ever since the Internet became a place where most people went to, everything around us has gained digital momentum. Be it shopping apparel online to ordering grocery and receiving them the same day, looking up for a company online, checking reviews to make a purchase decision, comparing prices or just finding out how a reliable a new company is. The digital transformation has wholly transformed experiences, industries and all walks of life.
For businesses, Digitization might not have been a cakewalk. While some of them had to harness technology and get themselves on digital platforms, others had to reinvent their cores and design a full-proof digital strategy. The real challenge was when it stopped being an option anymore. Today if businesses don't find a way to sail with the digital transformation, they will be thrown out of the game. This will happen due to two main reasons, among others- first, the customers' expectations are changing, and these businesses might not be able to cater to them. We now want businesses to offer 24 * 7 customer support, faster delivery, free shipping, among others because these are the new norms that have been set by companies like Amazon.
Second, new entrants in the market will rapidly advance with innovative business models, and smart approached to digital transformation. In other words, their business will be centered on the digital revolution, and they will be able to adapt to the change with much ease. So, while Digitization is a tough nut to crack for various industries, it is an ongoing journey for the manufacturing industry.
The manufacturing industry isn't new to technological advancement. In fact, it has been one of the first to accept the winds of change and flow with them. When it comes to operational excellence, the industry has been on the journey and better positioned than many other enterprises for more than 30 years now. Having said this, manufacturing has already an upper hand in the digital revolution.
Ever since its inception, the pace of innovation and transformation has exponentially increased in the manufacturing industry. Manufacturing is no longer about huge plants and long assembly lines. Paper drawings, 2D schematics, spec sheets, and punch cards are a few things that have a place in the past now. Today, everything, along with the processes, is digitized. The designs are completed in 3D CAD software, digital checks exist to authenticate a design one is building, and more and more things are getting connected to the Internet of things.
In other words, with digital transformation in full swing, the manufacturing industry is more focused on creating repeatable and consistent processes. Be it product development, manufacturing and logistics, the goal remains to reduce costs and boost productivity. While in the 1980s, Digitization would translate to using a programmable logic controller for high-reliability assembly, the scenario is different now.
Today's rapid digital transformation means manufacturers can gain a lot more, achieve new levels of efficiency and drive their growth agenda.
Manufacturers are moving with technology
There is no denying the fact that the manufacturing industry is more prone to changes now than ever. The focus of the industry is witnessing a paradigm shift from the concept of working better to working differently. This means that the hitherto existing value systems that aimed at reducing costs increasing efficiency are drastically changed. Today's value systems for the manufacturing industry include an ecosystem that is driven by data, backed by platform and enabled by cloud technology.
As a response to the changing imperatives and priorities, manufacturers need to shift their focus when it comes to the supply chain. They must move away from the traditional lineage of the supply chain where companies own a part of the value chain. Instead, they must now work towards a more networked model of the supply chain. This model would be connected where all data resides in the cloud and is accessible to the entire value chain at once. SO, when an event occurs in supply chain, anyone and everyone can see and work towards it simultaneously.
More power to the people
A large part of the digital revolution comes down to the people, instead of hardware. Georg Kube, the global Vice President of Industrial Machinery and Components at SAP, points out that companies are looking for innovative ways to deliver value to their customers. For this job, they are using digital channels and creating personalized or digitally-enabled products across all sectors. These encompass various categories such as consumer products, heavy equipment, and machinery.
Therefore, manufacturers need to harness new technologies like data analytics to enhance and streamline a customer's purchase and after-sales experience. A similar approach is required when it comes to employees in the manufacturing industry. Instead of focusing on productivity, a more skill-based approach is needed where technology is analyzed based on how well it can complement the capabilities of an employee.
Mobile Technologies
Mobile technologies, among others, have significantly created opportunities for multiple industries. The combination of data along with mobile is considered to have a positive impact on the manufacturing industry for many reasons. One, it allows manufacturers to get the right information at the right time to the right people. Two, this approach allows for faster problem solving, thus enabling more informed decisions.
For example, Proctor and Gamble's decision cockpits take the form of real-time one-stop screens that display the current state of business and significant trends. This practice keeps the employees engaged and drives productivity and efficiency.
Conclusion and Future Trends
One of the best things about digital transformation is that it penetrates an industry instantly and moves slowly over time. It is clear that the manufacturing industry is witnessing a massive revolution, but what's commendable is the way it is adapting to the change. As we move into the future, we can see technologies like artificial intelligence, Internet of Things, python data analytics, 5G, predictive analysis along with others taking a forefront and driving positive results for the manufacturing industry.