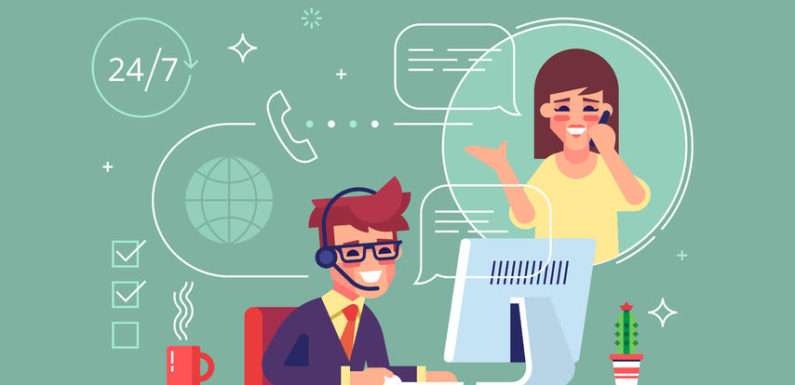 Cold Calling is dead– That's simply a myth!
Many successful businesses solely depend on cold calling to drive revenue. Be it Fortune 500 companies or start-ups, the sale-reps are continuously dialing numbers day in and day out. Cold calls are said to be not embraced in the most positive way and making these calls can be scary, more because there has been no prior interaction with these people. So you clearly don't know what to expect. But if you're still cold calling like 90's, then you might choose to not do it at all.
On the contrary, no matter how taxing it gets, cold calling has always been an indispensible part behind the growth of your business and improving your outreach. Simply put, your motive lies in:
Introducing yourself and your business to all the potential clients.
Explaining the value that your product/service can add to the person on the other end.
So for all the sales CRM pros, here are some tips for you to close the deals, faster:
Knowing your prospect:
Before receiving any calls, have a clear understanding of the prospects with whom you're going to deal with. In this way, you can strictly tailor your sales CRM approach to the concerned person on the other end. To steer around this, it is advisable to do a research only to understand your prospect better. This will indirectly formulate a genuine connection. A thorough research on what business the company is in and ways in which your products/services can be of aid to them- can fetch you enough credibility.
Map your conversations:
Having conversations mapped out before picking up the phone is one of the most important bases of cold calling in a CRM system. Reading out a line-by-line script to your customers will only drag you to losing their interests in you. Because, consumers are very well aware of what is scripted and what is not. Only way to avoid it, is by appreciating them for taking out time for helping you to get them know better. Now once that is done, you may go ahead with their problems that are worthy of attention.
Again, if they happen to express their unwillingness to make a conversation at that particular moment, asking them "what time would it be good to call you back?" is prudent.
Keep it precise and Listen:
Don't blabber! Nobody will pay heed to your sales pitch at first. And if you're doing so, stop! That will only make your clients feel you're wasting their time. So what do you need to do? Draft a crisper script, try being concise in your first few sentences and lastly, when the person develops an interest in your product, only then delve deep into explaining your product details. Note: If you keep on talking and talking, you're likely to make your prospect lose interest. Conveying relevant information efficiently is surely going to work for you.
The next step that follows: Listen! Listen! Listen!
What you say is important and what is of more importance is when you hear what the client is trying to say. Having this in your CRM system will help you to figure out what to say and truly understanding their needs. Therefore, establishing a relationship with your prospect will not only make you come across as amiable but also can land you a second meeting or call. To add more, what your prospects say might be useful for you to deal with others.
Getting people to invest money can be tricky!
To agree with the above statement, one needs to get comfortable with handling rejections. When you're playing the cold calling game, you need to be prepared to listen to a 'no' more frequently than a 'yes'. Don't be let down, because in the end you're making them spend money on your service. So consider a 'no' as your starting point, not the end.
So, cold calling is not dead!
It might look like a tough activity but including these in your CRM system actually helps to foster your relationship with the prospects. Prepare, practice and personalize your sales CRM calls to let your business escalate.
Have any other tactics? Leave your comment below.