Artificial Intelligence has re-defined the modern age of technology. It has in fact taken the globe by storm-half of the world's population is pretty excited about this new technology and half is indecisive in tasting its success. Irrespective of the camp you belong to, you will surely wonder about the meaning and scope of AI, its impact and contributions in dealing with different uses of technology .
As per the current listing of AngelList the average valuation of AI startups is estimated at 5 million dollars. Presently there are more than 5000 startups operating all over the world. As per the IDC projection, by 2020 the market value of AI will be more than 47 billion dollars. It has also been hinted that as many as 62 percent of the organizations will incorporate AI technology in their business activities.
The application of AI facilitates in creating enhanced app development services for meeting customized requirements across the globe. Mobile app development companies can incorporate this technology to offer impeccable services for both domestic and international customers.
While going through this blog you can think over how you can better your app development using AI? Also how AI can facilitate you in creating edgier, smarter and interactive apps.
Now in this blog, we will cover all those aspects that come under the periphery of AI.
Let us take a look at the details mentioned below:
What is meant by Artificial Intelligence?
 Have you ever thought of apps that can perform the way you think? If not it is the appropriate time when you may think apps to function as humans. In fact, AI is not any definite technology but a culmination of different technologies that can create apps which act aping human intelligence. The AI technologies are capable of learning our behavior and can get better with time. It can offer solutions like a personal expert to various problems as we do.
This blog post will give you a fair idea about the AI techniques and some of their uses in popular apps.
Artificial Intelligence has become an important part of our technology-dependent lives. App developers need to identify the abilities of AI so that they can engage in creating more interactive apps using it. Apps have also become more purposeful as they can solve ample tasks of the users by knowing their behavioral patterns. Those apps which lack this facility will soon lose its necessity. Thus it is high time now that you should think of AI apps which can perform human-like functions and can make technology more user-friendly.
AI comprises of some key technologies which are mentioned below:
# Machine Learning:
An important part of AI, Machine Learning consists of systems that help in improving and learning with experience. It does not require explicit programming in doing this. These systems emphasize upon building programs for computers which analyze, observe and implement data for personalizing their functions and improving their performance. So, in other words, machine learning enables an app or a program to identify the patterns in your behavior and grow with you. In this way the behavior of the apps can be changed so that they can interact in accordance with your wishes.
>> How Machine Learning can be used by apps?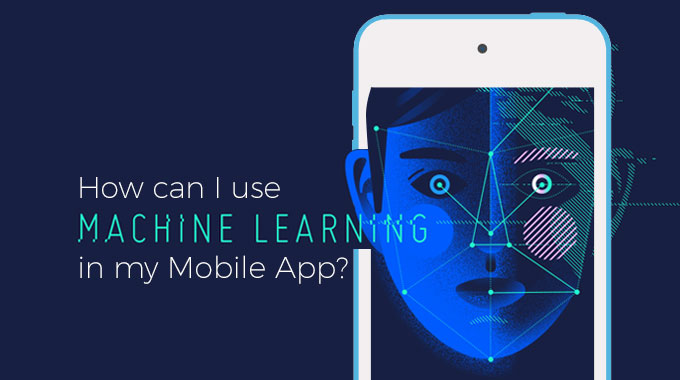 This can be better understood by experiencing Netflix which is good in knowing what you will love to see next. It closely monitors the reaction of the viewers when they watch videos and then it rearranges the recommendations accordingly. If you watch videos more often using Netflix, then it will become more effective in showing you related suggestions. Similar to Netflix, Tinder also functions in a similar way using Machine Learning technique to customize your experience.
# Neural Networks:
It is a part of the computing system which is developed from a few layers of simple processing nodes. It can replicate the way in which the human brain works. Neural networks can recognize a pattern whether sound, images or texts and then can identify the particular stimulus using the accumulated datasets. So when any images are identified by an app and informs you what it is – that is the time when the neural network is functioning.
>> How neural networks are used by apps:
Shazam is a perfect example of a neural network used to identify songs. However, it is much primitive than the current concept of AI. The intelligence of neural networks can now be exhibited by 'Now Playing' on Google Pixel.
I2S OCR is another app which is apt for this kind of function. If you hold any book in your hand, it can read out  perfectly. It is equipped with an amazing image to speed technology which allows you to scan the pages of a book along with translating the texts in the image to speech format and can then read it loud and clear.
# Natural language Processing:
This is a process where computational linguistics, computer science and artificial intelligence come together and make our smartphone devices purposeful and effective. It further enables in having a meaningful conversation by following the command given, understanding the speech, retrieving the said information and then converting it into speech. In other words, it simply offers a magical and distinctive experience for the users.
>> How natural language processing can be used by apps:
In the coming future, the technique of Natural Language Processing can eliminate the need of typing on phones. Google Talk, Alexa, Siri and other voice technologies depend on natural language processing. From device control to note taking to home automation, this technology is capable at doing all efficiently. The Windows Speech to text in Microsoft is another fantastic example of this class.
# Deep Learning:
It is an upgraded version of machine learning. Deep learning layers along with structured algorithms together create an artificial neural network that makes the system more efficient than  machine learning. Unlike machine learning, the deep learning is capable in identifying other phrases and words and can provide you with appropriate results even if you don not utter the keywords.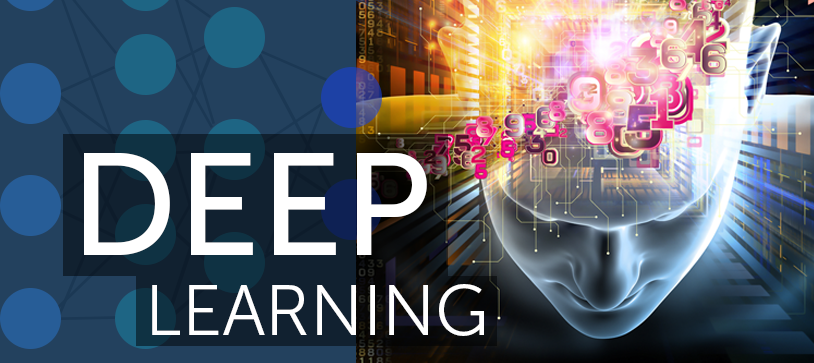 >> How deep learning is used by apps?
Applications of deep learning is prominent in customer service areas. Support bots or help bots can offer solutions and answer customer questions like a true customer service executive. Zendesk's Answer Bot responds and understand the context of the queries and offer appropriate answers.
The concept of AI helps in executing complex tasks with ease and efficiency. It saves time and makes human work convenient. In today's time of globalization, people hardly get time to perform crucial tasks or even read books. AI technology facilitates in creating apps which can read out important documents or favorite books reducing human efforts.
Various examples of AI apps have been mentioned which can offer exclusive experiences by combining two or more elements. Right from understanding the usage patterns to obtain the required information, AI apps are capable in doing all. AI apps on your devices can also help you in experiencing your services in a customized way by observing, analyzing and implementing relevant data.