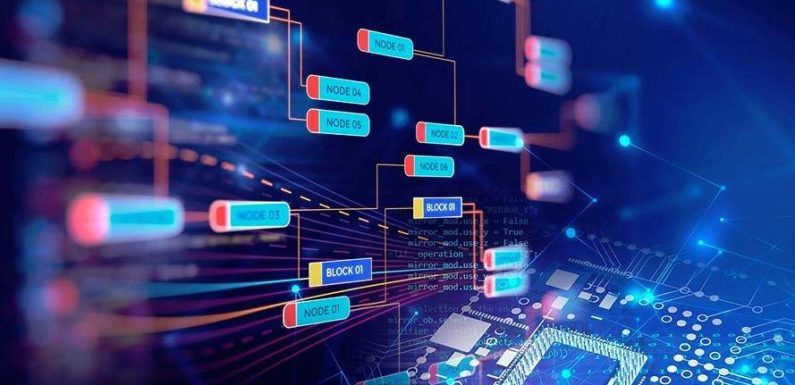 While 2018 has certainly been a great year. And, as the days turn shorter, we can't help out but can look ahead to a brand new 2019 and all the marvelous tech trends in the market for us. Today, we are commencing a week of predictions for the year 2019.
Blockchain technology is booming across the globe and it also has become very famous among large corporate players. The individuals who are keen on the crypto and blockchain market might look forward at 2018 and pondering where things are running. Fortunately, below stated are the Advanced trend predictions on the technology for 2019.
Let's delve into deeper-
Blockchain Will Connect With the Internet of Things-
The merging between blockchain and IoT is picking up steam.
IoT technology is progressing and as per the IDC – International Data Corporation, these organizations are planning on expanding the IoT technology on their products. Blockchain technology is ready to prompt an enhancement of service and to expand businesses. The blockchain is profitable for the industries also because it has a reliable framework and it automates data interchange.
Massive Adoption Of Blockchain:
An overview directed by IDC-International Data Corporation discovered that the study's respondents were ready to spend millions into blockchain innovation this upcoming year. Moreover, respondents also stated that such type of technology will produce huge benefits for their businesses alike. Let's check out the example of IBM, which has produced a blockchain system for enthusiastic app development for decentralized apps.
Source: chain ninja
The Growth Of Decentralized Apps:
Executing blockchain to prove the trustability and permanence of records is just a piece of the story. 2019 will get to see more decentralization of applications themselves.
The very first dapp was CryptoKitties and the goal of this system was to allow users to receive and develop digital cats. In spite of the fact that the framework did not do much for the business, it served a thought that saw a lot of potentials and gave a guarantee to future dapp games.
An expansion in Decentralized Exchanges:
The blockchain business can further expand decentralized crypto exchanges. Even if such exchanges are, strangely enough, more decentralized, it is possible that they will expand due to the technology.
Gaming Services:
Gaming services are also shifting increasingly involved in crypto tokens and establishing their services on blockchain technology. One familiar example is Bountie, a firm that is thinking about launching a gaming stage that enables players and members to obtain rewards under cryptocurrencies. They can utilise the cryptocurrency payments to buy games and stock.
Industry Severance:
In general, the blockchain is similar to terms like ICOs, cryptocurrency, and Bitcoin. The technology is poised to transform several enterprises, the banking industry being the most important. Other industries that the technology is also influencing is the shipping as well as supply chain industries. It is expected that the sorts of industries affected will develop as blockchain technology and achieve more popular.
The Crypto Exchange Deals:
Crypto exchanges have been growing in demand and any social media analysis by crypto exchanges and administrators can influence prices. Presently, this scenario rolled out with Finance and Coinbase when that Bitcoin Cash Hard Fork. Therefore, it may be profitable to take a glance at exchanges in the upcoming year.
Government Agencies Will Adopt Blockchain:
The final opponent that might drive into the blockchain industry is government agencies. These agencies relish the stable shared ledger and the security that they deliver.
Blockchain technology consists of its fair share of use cases, with latest ones being invented all the time. It definitely has potential, the reason why the government won't wait for a long time before it begins utilizing it for its own goals.
The blockchain is particularly attractive to authorizations, therefore, it can endure a huge amount of data information that is then accessible from any place across the globe at any time, as the system is essentially hack-proof. While this can be a very beneficial development, it will yet be a great difference with the government is applied to, which is acceptable one of solely reason why they have not adopted this technology yet.
Overall, these are some of the main fields that blockchain technology may grow, saturate, and emerge in this upcoming year.