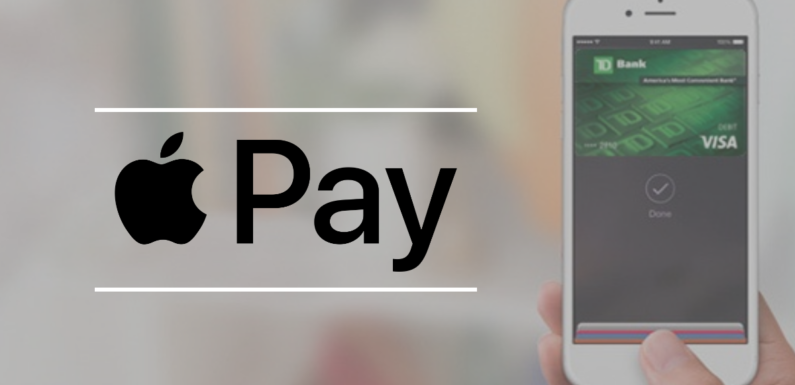 Apple Pay is a digital payment platform officially launched by Apple in October 2014. This is present in the Wallet app and keeps your debit and credit cards secure and safe on your iPad or iPhone. This enables the customers for buying products by making use of a shopping app on their device or buying goods at the store by making use of their iPhone.
The Apple Pay functions with the latest iOS devices, involving iPhone 6, iPhone 6S Plus, Apple Watch, iPad Air 2 and iPad mini 3. Besides, the previous smartphones, such as iPhone 5, iPhone 5S and iPhone 5c might gain the support of Apple Pay if paired with an Apple Watch.
What is an Apple Pay?
Apple Pay enables you to store your credit card information on your iPhone and utilize it to purchase stuff at any retail location which is supported by Apple Pay. The iPhone 6 and iPhone 6S Plus both possess an NFC chip which enables you in tapping the pay terminal at a store. Also, you can do fingerprint scanning by making use of Touch ID to promptly purchase the goods. Moreover, doing this doesn't provide the store your credit card information. Hence, you are less susceptible for storing hacks which can steal credit card information.
How to Set Up Apple Pay?
For using an Apple Pay to make in-store purchases, you just need to place your finger on your iPhone touch ID and hold your phone near the retailer contactless payment terminal that will scan all of your details. You will then be impelled to enter your passcode or touch ID, after which, your payment is confirmed.
On your Apple Watch, you just need to double-click the side button and hold the display of your watch a few centimeters from the payment terminal.
If you are using it for the online purchases, then it's very easy. If you are using a browser or an app, you just select the 'Buy with Apple Pay' option or select Apple Pay as the mode of payment. You will then be impelled to check your shipping and billing information that Apple Pay will store so that you do not require to enter it again. After that, you must enter your Passcode or Touch ID.
Are all the iOS Devices Are Compatible with It?
Well, NO. Your Apple product must possess both the SE (Secure Element) and NFC (Near Field Communication) chips for paying up utilizing Apple Pay in the stores and in an app. By default, the iPhone 6 and iPhone 6 Plus smartphone owners can readily use the payment system. If you are the owner of iPhone 5S or the previous version, you might have to leash an Apple Watch to your smartphone for using the service.
The ones who are using iPad Air 2 and iPad Mini 3, they make use of Apple Pay for the in-app purchases i.e. the ones which don't include built-in NFC chips. It is important that your Apple product must run iOS 8.1 or a newer version for accessing the feature.
Which Banks Are Compatible with The Apple Pay?
Since you have to link your debit or credit card to the service for making the payments, check out that the bank which you prefer supports the Apple Pay. Some of the banks are – Citibank, Wells Fargo, Capital One, Chase and Bank of America.
Is Apple Pay Secure and Safe?
Without a doubt, Apple Pay is very much safe and secured. Apple utilizes a two-part, hardware-based security for Apple Pay. Not only using Touch ID for authorizing iTunes and in-store purchases is necessary, the system will also require you to present the SE built into your iPhone.
Remember, information stored in this NFC chip-embedded microcontroller doesn't make its way to your mobile phone software and can sense hardware tampering, making it virtually impossible for the thieves and hackers for extracting your financial information through the Secure Element.
Why Use Apple Pay?
This payment service offers you two, the really good incentives for using it. These are described as below:
#1 Convenience

Maybe you have left your wallet or credit card in the past. In such a case, it is advisable to have Apple Pay at your disposal. With this, you can proceed with your shopping spree with literally not even a single thing in your pocket, but your iPhone. The convenience becomes more pronounced when you make use of an Apple Watch.
#2 Unparalleled Financial Security

A combination of the hardware security and biometric technology make the Apple Pay a remarkably more secured means of making purchases. Since the system enables you in leaving your cards and wallet at you home, malicious people have no other method of holding your any valuable means of financial information. Also, breaking your iPhone will instantaneously shut down the SE element in your phone NFC chip.
So, setting up an Apple Pay is a very hassle-free and straightforward as well. Let me know how your experience was using Apple Pay and the ones who have never used Apple Pay, don't wait just use it.