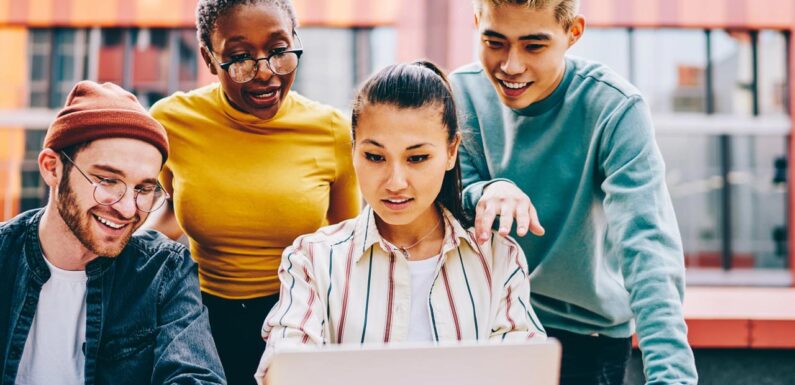 Influencer marketing is a must-have tool in the arsenal of every smart marketer.
Influencers can garner returns comparable to traditional advertising, but without the associated costs. In fact, it can be 100% organic if your influencers are amenable to work for shoutouts and branding alone.
And if the cost-benefit is not sufficient to win you over, there are many other benefits of influencer marketing that you need to know.
Let's check them out.
Advantages of Influencer Marketing
In this section, let's talk about how influencer marketing can benefit brands and marketers:
1. Boost Brand Awareness
Influencers can spread the word about brands by creating sponsored posts about them and promoting them on their social media pages and blogs.
They can also put brands in front of new audiences by running contests that ask for participants to tag their friends.
Influencers can write reviews to educate and inform people about your brand's features, services, and products.
2. Improve User Trust
Influencers invest a lot of time and effort into cultivating the trust of their followers and audience. When they vouch for your business, it's like a hallmark of trust that you can capitalize on to grow your sales.
Sometimes, influencers give shoutouts to brands or post pictures of themselves using branded products. All of that is aimed at building user trust for the concerned brands.
3. Get Qualified Leads
If you partner with influencers who have the same/complementary niche as your brand, you can increase your conversions.
You get access to qualified leads in the form of those influencers' followers. On your own, you might not be able to make inroads into those narrow user segments.
You can multiply your leads volume even more if your influencer has a blog with an established readership. Their subscribers are potential customers for you.
4. Cement Your Authority
Influencers who are industry experts and opinion-makers can do wonders for their partner brands' authority.
These influencers don't partner with just any brand since they have a lot at stake. So, if they decide to vouch for your brand, your credibility and authority can skyrocket.
When we speak of authority, it can also be expressed in terms of backlinks that influencers generate for you through guest posts and brand mentions. That automatically increases your value for search engines.
5. Enrich Your Content
Most influencers are expert content creators and storytellers. They can create impressive videos, Stories, and blog posts that strike a chord with audiences instantly. You can harness their expertise and talent to add variety to your content repository.
What's more, they can generate authentic user-generated content in the form of videos, pictures, and testimonials. You can simply plug them into your website, emails, and social media feeds to impress your audience.
Still Not Convinced?
Embracing influencer marketing is not a hard decision to make.
But if you're still not confident about its efficacy, you can read about other benefits of influencer marketing so that you can make a more informed decision.