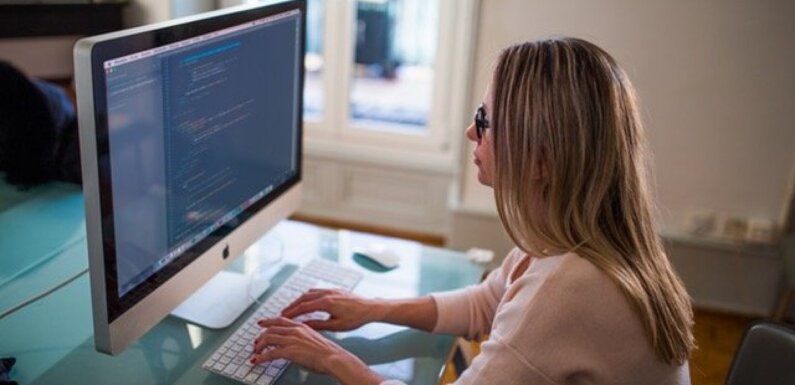 Most of the businesses across the world depend on software solutions to function correctly. It is essential to ensure that the solutions that are currently in place or the ones that you are looking to build or buy are entirely in sync with your business needs. They should support your business the way you intend them to.
However, not all software solutions are created equal. There is one huge decision that you will have to make concerning your software solution. Whether you want to buy an off the shelf software or build a bespoke software solution? Both of these software solutions provide answers to several business problems. You need to choose one of the two depending on your specific issues. In this post, we will talk about bespoke or custom software solutions and their advantages.
What Is Bespoke Software?
Bespoke software solutions are those that are tailor-made or customised to solve one or more requirements specific to a particular business. It is not a one size fits all solution. It's instead a custom size that only fits particular needs. These solutions are built for a specific business. These solutions can be maintained either by the bespoke software development company that created it or the client itself. The license of the software remains with just one client. On the other hand, we have off the shelf software solutions developed for solving a few general needs of more than a few clients.
Bespoke software solutions include everything from web applications, back-end applications, and mobile applications to software application adaptations, application interfaces/integration, and more. Now let us take a look at the advantages of bespoke software development.
What are the advantages of bespoke software development?
Bespoke software development is the ideal solution for those businesses that don't find the commercially available solutions the right fit for their needs. Bespoke software development is the answer they are looking for because of the following advantages:

Control:
When hiring a software development company to build bespoke software from scratch for you, the choice of whatever happens with your software rests with you. So you will have complete control when it comes to decisions related to its appearance and functionality. Nothing will be finalised if it hasn't gone past you. You will communicate all your needs to the business analysts of the development company. They will translate those for the development team, ensuring that the product that you receive at the end is what you wanted.
Methodology:
Most of the software development companies that offer bespoke solutions use the agile methodology. This methodology helps you communicate your needs and feedback directly to the developers as well. If there are certain modifications in your initial requirements, the developers will bring those on board as well without compromising on anything. You are also in control of the updates. Upgrades of off the shelf solutions contain features or updates that you can do without. On the other hand, bespoke software solutions undergo an upgrade only when you want them to.
Efficiency:
Your software solution impacts your work a lot more than you think it does. For example, when you bring a communication application into the mix, you take a massive step towards building a culture of open communication and collaboration in your organisation. This application can bring your employees a lot closer than they were earlier, helping in improving your organisation's overall productivity. Bespoke software solutions can be great goal setting tools for your business as well. When you decide that you need bespoke software, you need to make a list of requirements, which tells you a lot about your business and where it is headed. It also gives you a chance to analyse the effect of your work, something which will help you in discovering certain flaws and getting rid of them.
Simplicity:
Most commercial off-the-shelf solutions in the market come with many functionalities, some of which are not even required. But this stacking up of all the features harms the speed of the application. It can make a software application more difficult to use than it originally is. On the other hand, bespoke software solutions only have features that you need. So the speed with which the system works doesn't come down, helping in improving your business's workflow. Integrating a custom software solution into existing off the shelf solution isn't a problem. It can be done without losing relevant data.
This post presents before you a few crucial advantages of bespoke software solutions. The purpose of bringing these up is to help you decide the right software solution for your business needs.