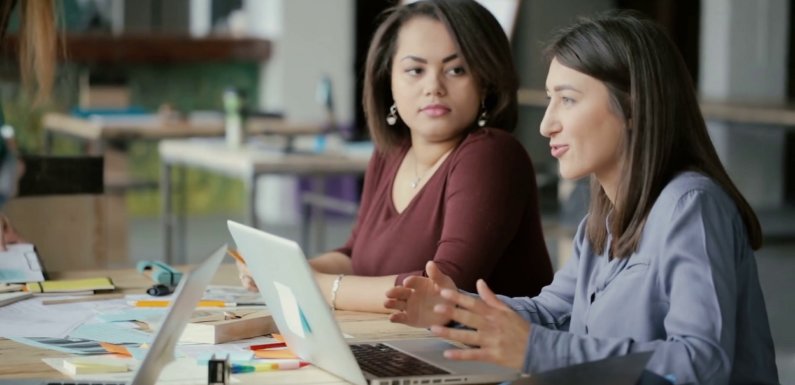 If your business is maintaining an active presence in social media by engaging with the followers, then you're on the right track. But have you considered using social channels to make more sales?
You're probably already investing in other types of marketing activities, like email marketing, SEO, content marketing, and PPC. Now it's time to leverage your social media marketing strategy, and really get the sales rolling.
A report by Forbes highlights that 25% of social media users follow brand pages, which influence their purchase decisions with different retail and online stores. So, evidently, the potential for sales increase through social media channels like Facebook, Twitter and Instagram. To successfully use social media to your business' advantage, you must implement a strategy. Here are further insights.
Customers should be on the spotlight
If you look at your social media feeds, you'll find countless marketing campaigns focused solely on selling. This is where personalised marketing, which revolves around users' browsing habits and lifestyle choices, comes into play. Personalised content is far more likely to stop consumers while they're scrolling through their feeds as they find something relevant to them.
Sephora presents a perfect example of personalised marketing. The beauty retailer creates polls that reveal which of its products are popular among its followers. This strategy is effective as it allows Sephora to offer customers what they want while boosting the engagement on its social media post through the poll.
Decide on a theme and then stick to It
It's essential that your social media pages use branded visual elements. Your content should always focus on a pattern or theme across all social media channels, according to the current marketing campaign.
A great example of branded themes in social media marketing can be found in Coca-Cola's Refresh the Feed campaign. Similar to most of Coca-Cola's ads, this one also includes the standard red theme, the brand colour of Coke.
Find a pertinent cause to support and publicise
A great way to generate positive publicity on social media is to involve your brand with a social cause. This can be anything, from local NGO sponsorships to public charity events to children's workshops. Anything that puts your business in a positive spotlight should be included in your social media marketing strategy.
As described in Forbes, 87% of consumers are more likely to buy a product from a company that supports a cause they believe in. A pertinent instance of this practice can be seen in P&G's We See Equal campaign, in which the company expresses a positive stance on gender equality.
Get your audience involved
Social platforms are the ideal places to cultivate optimum consumer engagement. Not only can you interact with your consumers directly, but also can organise activities, such as live Q-and-A sessions and video streams.
On social media, it's vital that you're consistent with your response to any comments, messages, or questions that appear on your pages over time. Keep your audience involved as much as possible to maintain a relationship and boost sales as a direct result.
Offer thorough information on your social media profiles
First impressions are everything, and the same is applicable to your social media profiles. Once your content features on the consumers' news feed, they're likely to check your profile to check what you are all about. It is important that your social media pages accurately present your company and brand as much as possible.
It's essential to offer actionable details on your brand for your consumers' convenience. Some of the most crucial elements to feature on your social media page include-
A company URL to your landing page
A username that reflects your brand or business
A high-quality profile picture and cover photo (for Facebook and Twitter)
Time is of the essence
The timing of your social media posts does a lot in terms of boosting the growth of your business. Some users might prefer browsing their news feeds late at night, while others might prefer to do so during the day.
To gain a proper idea of when to post your content, you should chalk up a customer profile and develop your content marketing strategy around it. This will give you some clarity on when to post content.
Leverage user-generated content
Before purchasing something online, consumers often read several reviews to ensure that the brand and product are trustworthy. These types of reviews ease the uncertainty about buying from a brand that consumers are hardly acquainted with.
When a potential consumer finds these reviews, they can sense the honesty that goes behind your brand and business. In case of social media marketing, you need to leverage the content created by other consumers to drive more sales.
Turn loyal customers into brand advocates
If you want to promote your services and products using real people, you don't necessarily have to always depend on the influencers. Your existing consumers can become effective brand advocates if you can impress them enough to promote your products in exchange for discounts and freebies.
Carrying out keyword and hashtag research related to your brand or product name on social media will enable you to find people who are already posting content about your brand.
For instance, if your business provides assignment help services to students, you can use relevant hashtags related to business to find your target audience on social media.
Invest in social media advertising
Social media platforms consist of millions of users. Even when you've figured out the perfect social media platform to interact with your target consumers, your marketing efforts may not be efficient if none of them have heard of your brand. You must ensure they take note of your brand by investing in social media advertising.
Every social media platform comes with an option to either create ads or promote your content. This will lead to higher visibility for your brand among a relevant target audience. More visibility will further improve your chances of driving sales from social media.
Learn more before altering your social media strategy
It's always a great practice to know more about social media marketing before you implement any changes to your current strategy. You need to have a clear understanding of the current trends and social media algorithms before you shift your priorities in a different direction.
It is also crucial to understand the efficacy of your current marketing efforts by measuring KPIs (key performance indicators). This will give you a concrete idea of the quality of consumers you acquired through different social media platforms.
Winding it up,
These are some of the most impactful ways your business can improve sales by using social media. In this case, you need to ensure that your brand is highly visible to a relevant audience. Also, don't forget to take advantage of the opportunity to entice, engage, and compel potential customers to try your products or services.