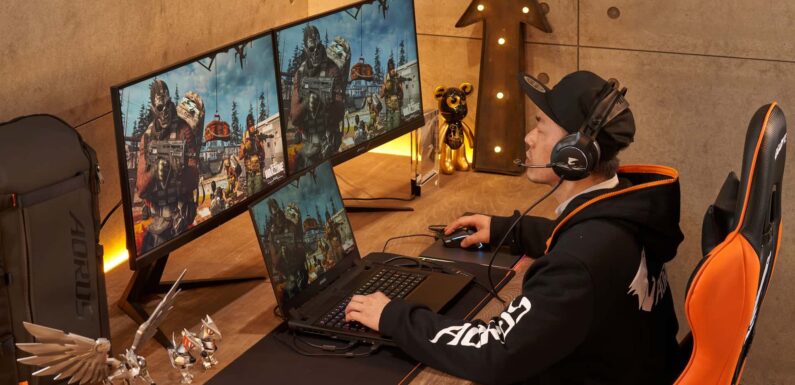 Using a gaming laptop as a workstation has crossed a few people's minds. It seems like a great idea since many gaming laptops have the power to handle creative applications as well as games.
The thing is, gaming laptops are not designed for long-term use. Instead, they're designed for portability and performance, so they often sacrifice battery life and thermal management.
Still, if you need a gaming laptop as a workstation, there are a few things you should keep in mind.
The technology market is constantly changing, which means new and improved components are being offered on the market all the time. Usually, these up-to-date parts provide exceptional performance levels, allowing users to maintain high performance.
You'll need a robust cooling system to prevent your laptop from overheating.
Workstations require high-performance RAM (sometimes known as random access memory). 16GB of RAM is recommended for heavy workloads, but 32GB or more is preferable.
A bigger hard drive or a quicker Solid State Drive (SSD) may boost your computer's storage capacity and performance. This can assist you in saving time and staying organized as a result.
Another thing to consider when selecting a laptop is the battery life. If you want to use your laptop while traveling, look for one with a long-lasting battery. Gaming laptops have shorter lifespans than traditional laptops, so ensure they won't run out of juice quickly.
Don't forget to consider other features that make for a great workstation, such as a keyboard with necessary illumination, adequate ventilation and cooling, and a high-resolution display.
With all of this in mind, you'll be well on your way to determining the finest workstation/gaming laptop for you.